Disclosure: I received this book to review; opinions shared are mine.
Imagine a group of Dickens-like characters in a Downton Abbey setting.  Though that scenario doesn't seem like it would work, A Name Unknown combines the two themes in a surprising blend of romantic intrigue.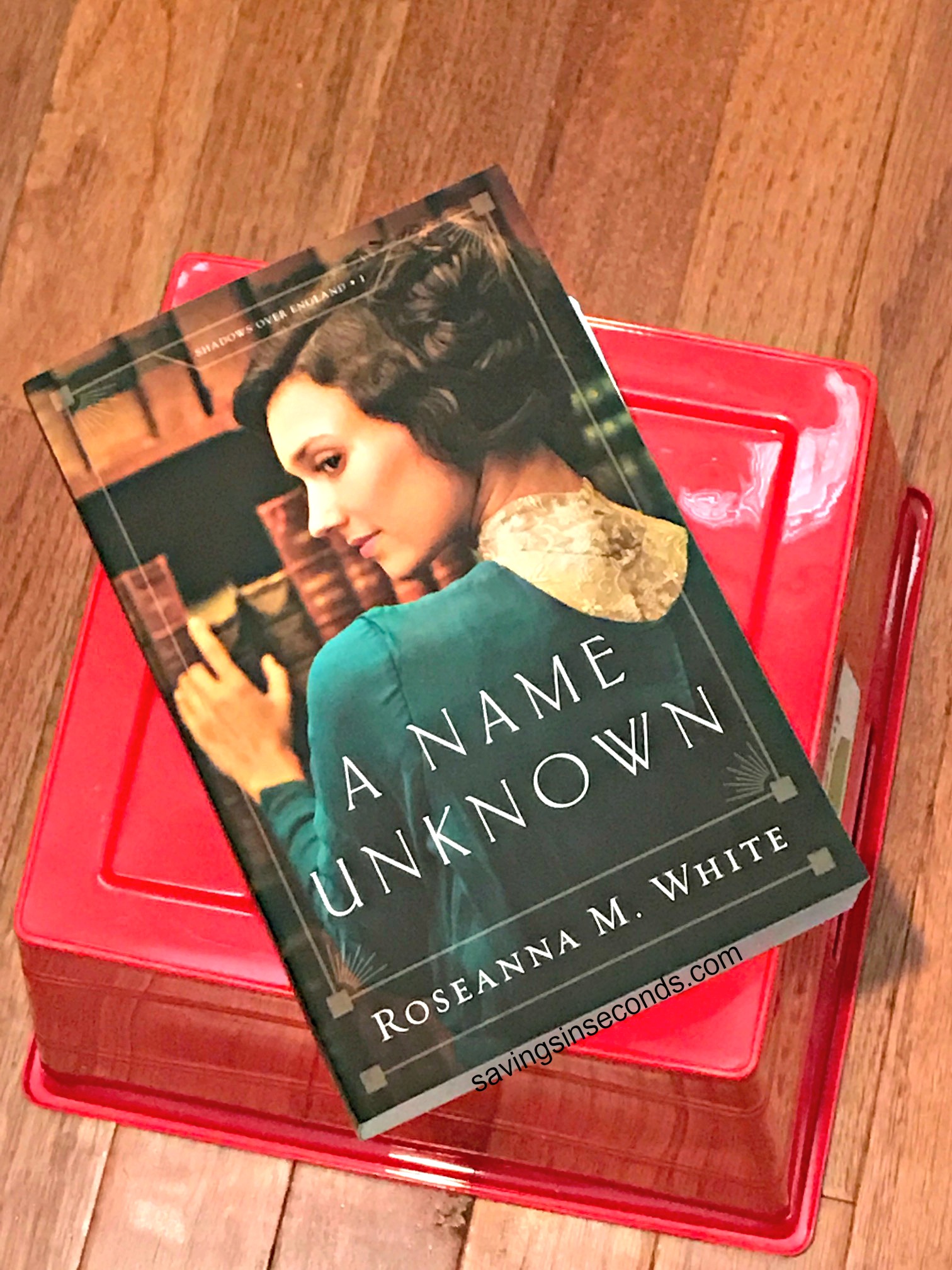 In this book, author Roseanna White brings the perfect character to book lovers….a smart, clever heroine named Rosemary.  This young lady serves as a street mom to a group of orphans who have survived through petty theft.  Though her actions aren't respectable, you can tell that Rosemary's heart is in the right place. She thinks constantly of those in her charge, and her love for her friends knows no bounds.  In the midst of all this, Roseanna loves books!  She's the ideal woman to organize Peter's library and documents.  As you can probably guess, Peter has his own hidden agenda.  White takes us on a spectacular journey through history in this novel.
Reading A Name Unknown reminded me to be grateful for the little things in life.  Something as insignificant as strawberries might be easily passed up in a book, but White made it clear that food was something to appreciate in Rosemary's world.  Trust was another commodity that wasn't easily obtained.  Friendship, too.  As Rosemary and Peter learn to dance around each other, an interesting relationship brews.
If you're craving a story with faith-based themes and an unexpected pair of main characters, check out A Name Unknown!
Thanks to Litfuse for sending me this book to read!