Disclosure: SQUEAL!  I received a free copy of the book thanks to the blog tour powers that be. Opinions shared are mine.

My husband is a really sweet guy, and he loves me "a really lot" as my kids used to say.  The poor man does not understand me, though, when it comes to books.  So when the book Your One & Only arrived in the mail and I shrieked like a banshee, I got The Look of WhatInTheWorld.  Lucky for me, YOU know how exciting that is!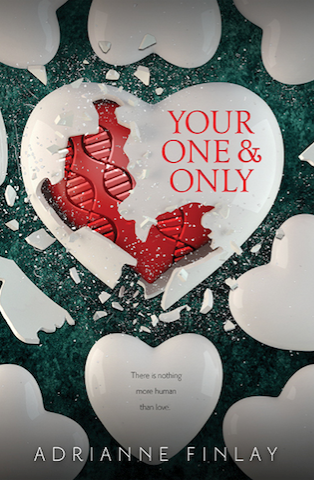 What struck me as essentially unique with Your One and Only was the way that author Adrianne Finlay linked the present day (now) to ideas of the distant past (such as, apprenticeship.)  Ideas like this will encourage teens to consider the way things have change and, perhaps, how life as we know it might come to pass at some point in the future.   Finlay also correlates music with emotions, something many teens can relate to.  Finally, readers won't be able to resist the deep relationships forged between unlikely characters.
Your One and Only reminded me of some favorite middle grades futuristic stories.  Pretties, Among the Hidden, and The Giver all came to mind as I read this book.  While Your One and Only contains deeper, more mature themes, the underlying desire to connect with others is a timeless story.
Giveaway Details: International
3 winners will receive a finished copy of YOUR ONE AND ONLY, US Only.
Ends on February 13th at Midnight EST!
About The Book:
Title: YOUR ONE AND ONLY
Author: Adrianne Finlay
Pub. Date: January 9, 2018
Publisher: HMH Books for Young Readers
Pages: 320
Formats: Hardcover, eBook
Find it: Goodreads, Amazon, B&N, iBooks, TBD
Jack is a walking fossil. The only human among a sea of clones. It's been hundreds of years since humanity died off in the slow plague, leaving the clones behind to carry on human existence. Over time they've perfected their genes, moving further away from the imperfections of humanity. But if they really are perfect, why did they create Jack?
While Jack longs for acceptance, Althea-310 struggles with the feeling that she's different from her sisters. Her fascination with Jack doesn't help. As Althea and Jack's connection grows stronger, so does the threat to their lives. What will happen if they do the unthinkable and fall in love?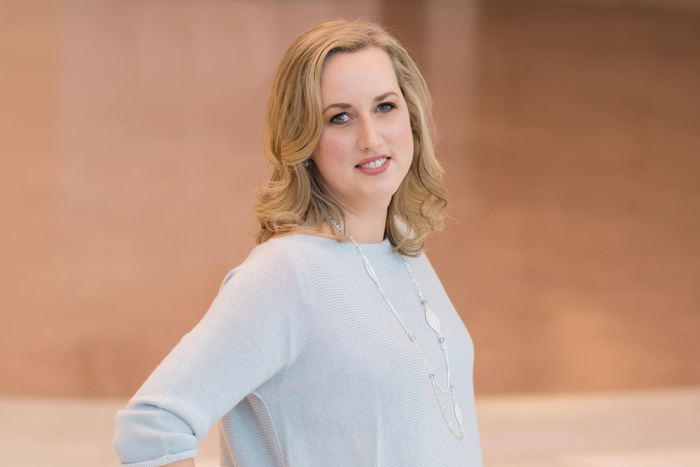 About Adrianne:
I received my PhD in literature and creative writing from Binghamton University. Originally from Ithaca, New York, I now live in Cedar Falls, Iowa with my husband, the poet J. D. Schraffenberger, and our two young daughters. I'm an associate professor of English at Upper Iowa University in Fayette, Iowa and the Program Director of Creative Writing. I teach creative writing, composition, and literature classes. One of the really fun classes I teach is Adolescent Lit, where we read some of my favorite authors: Lois Lowry, S.E. Hinton, Robert Cormier, Laurie Halse Anderson, Walter Dean Myers. I change this list up a lot by adding new releases and various titles just to keep things interesting. Because I don't have enough to do (ha ha), I also make soap, lotion, and lip balm with my partner Rachel under the name Semisweet Soaps. We sell our products locally, raising money for Type 1 diabetes research.
​Editor: Lily Kessinger, HMH
Represented by: Adam Schear, Defiore & Co.
Website | Twitter | Instagram | Goodreads
Tour Schedule:
Week One:
1/29/2018- YA Books Central– Interview
1/30/2018- Angelic Book Reviews– Review
1/31/2018- A Dream Within A Dream– Excerpt
2/1/2018- LILbooKlovers– Review
2/2/2018- Savings in Seconds– Review
Week Two:
2/5/2018- Books and Ladders– Guest Post
2/6/2018- Read. Eat. Love.– Review
2/7/2018- BookHounds YA– Interview
2/8/2018- Here's to Happy Endings– Review
2/9/2018- A Gingerly Review– Review
Thanks to Rockstar Tours for allowing me to participate in the hop.