Disclosure: The post contains affiliate links; if you make a purchase through these links, I may earn a small commission. Opinions shared are mine.
Excuse me if I make a few blunders in this post. I just got back from a 3-day camping trip with over 200 6th graders (including my own 6th grade child!)  We had a great time — lots of swimming, learning, and laughter.  Here are some things that are still fresh on my mind. I hope it helps you to pack what your kids need for year-end activities and summer camps.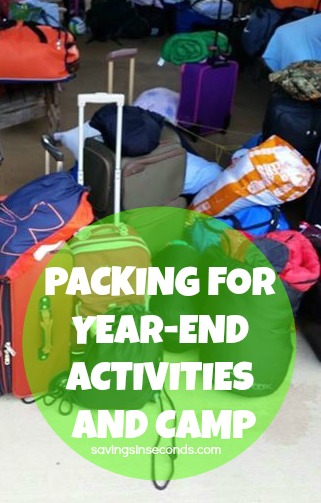 1. Pack at least one extra outfit.  Whatever the packing list dictates, add one to it.  We had lots of wardrobe malfunctions at the camp. Kids fell in mud, dropped their clothes in the shower or toilet, and some just changed 3 times in one day. Stock up on summer clothes with Gymboree's 40% off sale, or take advantage of the $6 shorts and tees sale! I just updated my son's entire summer wardrobe for under $100. I especially like these striped jersey shorts, which have a Boden look at a tiny price.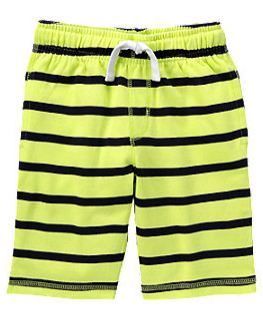 2.  Label everything.  EVERYTHING.  Along with the correct number of children, we also returned with 2 trash bags full of belongings that weren't claimed by the kids. Beach towels, shoes, and clothes were among the abandoned items. If you've ever tried to write with Sharpie on a still-damp water bottle, these camp labels work a lot better.  The labels I used on my daughter's sleeping bag, towels, and other "permanent" items from when she went to Girl Scout camp 2 summers ago still look great. It was much easier than writing her name on tiny tags. If your kiddo has an allergy and you want to make sure that he/camp staff/the rest of the world remembers, check out these Allergy Alerts.
3.  Bedding matters. If you find yourself facing the great Sheets Vs. Sleeping Bag dilemma, consider sending your child with both. Dorm bunks aren't usually soft, nor do they feel good under a plain sheet. I prefer to lay on top of a sleeping bag (not inside it) on the bare mattress, covered by a top sheet. You may think that flannel sheets are only for cold weather, but they are perfect for summer trips. I fold one over to double as a light blanket. If I find that I get too hot as the night goes on, I unfold it to use as a single layer. It's soft and comforting at the end of a long camp day. They're also good to keep in the car, so you can roll it up to use as a makeshift pillow. The sheet easily folds up into a sleeping bag for packing.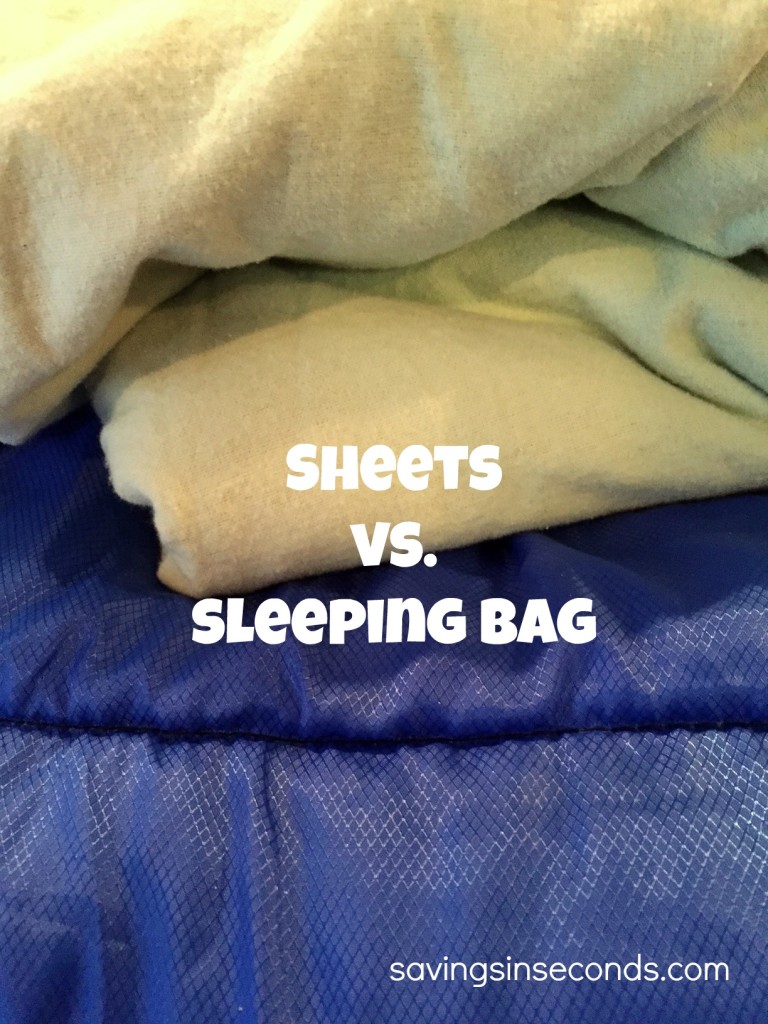 Yes, I realize there are MANY other *expensive* things that kids need for camp. That's why Savings in Seconds is giving one lucky reader a $15 Amazon gift code to spend on other necessities for camp! What else do you need to pack for your child's summer activities? The giveaway is open to WW readers ages 18+. Void where prohibited by law. Good luck!