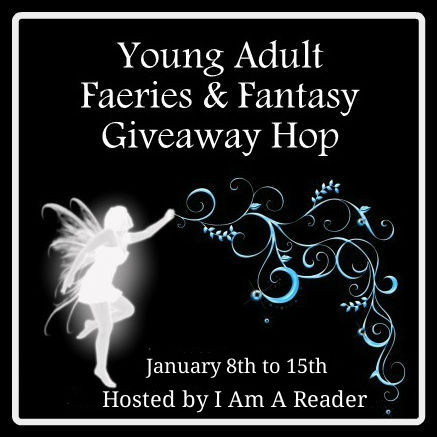 Disclosure: This post and the rafflecopter form contain affiliate links. This giveaway is self-sponsored, made possible through the affiliate links. The opinions shared here are 100% mine.

Welcome to the Young Adult Faeries  giveaway hop! This event is hosted by I Am A Reader Not A Writer.  Have you heard of the Tales of Goldstone Wood?  Recently this book came into my mailbox and caught me completely off guard. First of all, I had never read any Christian fantasy like this.  Secondly, it was book #5 in the series and I still enjoyed it, even without reading any of the other books in the series.  So now I'm starting from the beginning to catch up on the parts of the story I've surely missed. If you haven't read this series, let me be the one to treat you to your first book in this series, too!!
The Tales of Goldstone Wood are a Christian allegory, similar to the famous Wardrobe tales by C. S. Lewis.  The story in these books is much different, though.  The characters in this story are young adults, which makes it perfect for this hop.  Still, I would not hesitate to read these books with a younger audience.  The mystical and unpredictable storyline is just mesmerizing.  I lost several hours of sleep finishing Dragonwitch and I can't wait to read the rest of the books!  Are you ready to start it, too? The winner of this giveaway can choose from these options:  Book #1 or Book #2 in the Tales of Goldstone Wood.
Choose from:
Paperback copy of Heartless — If you have an ereader, you can download the first ebook, Heartless, free on Amazon.  Which would make it possible for you to get 2 books from this series, since your second choice is………
 
Winner's choice of paperback or ebook of Book #2: Veiled Rose