It's predicted that we'll get up to 6 inches of snow in our region this weekend. Thanks to modern science, we've been hearing about it for a couple of days. Advance notice made it possible for me to plan ahead. So, this happened.
Disclosure: This is a self-sponsored post, funded by affiliate links like the ones used in this post. Opinions shared are mine.
Ordered on Thursday, will receive by Friday…..that's why I LOVE Amazon Prime. Get your 30-day free trial here
!
The X-Files was the first show that I really obsessed over.  I loved the exploration of the paranormal and unexplained, the chemistry between Scully and Mulder, the satire of a government conspiracy…..it was a glorious era. Last fall, my husband and I watched most of the episodes again.  I realized that I missed several key events back in the days before video streaming.  Also, the iconic banner "The Truth Is Out There" appears on the Amazon episodes but not on Netflix (at least, when we watched them!)
So when I found out that two new X-Files themed books were releasing in January, I immediately ordered.  Like, that same day.  This weekend, while it's snowing outside, I'll be hiding under a blanket finding out about the early lives of Mulder and Scully.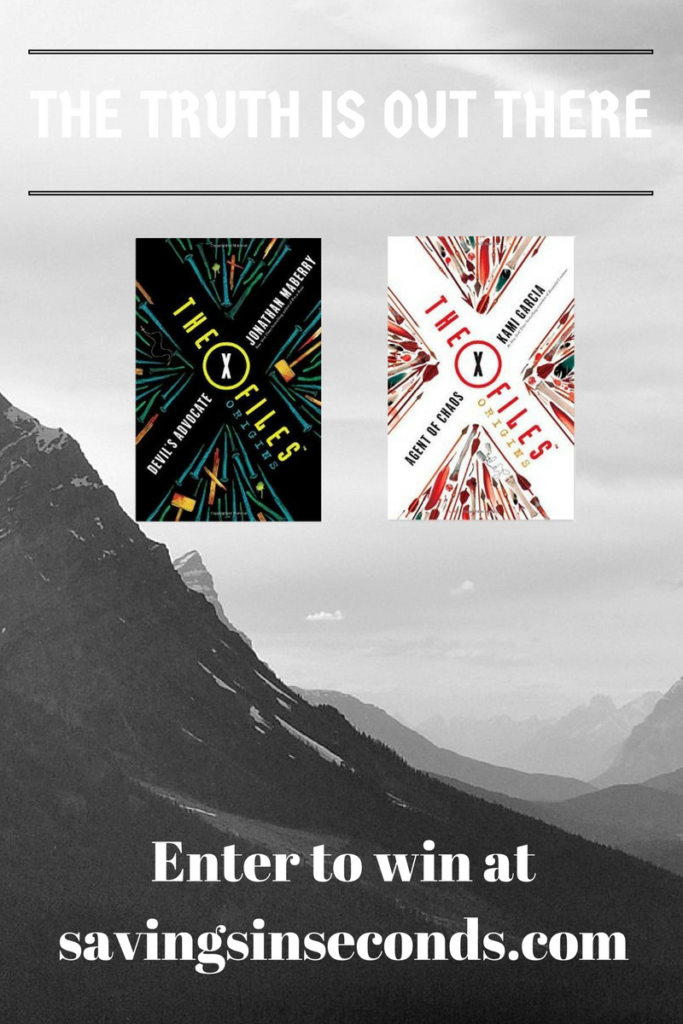 One lucky reader will receive one of the X-Files books, too!  The winner may choose between Devil's Advocate (Scully's story) or Agent of Chaos (Mulder's story.)  The giveaway is open to US readers where Prime delivers.  Ages 18+ only; void where prohibited by law. Good luck!   Giveaway ended.