My son is four years old and into everything.   He feels the need to spread his artistic ability all over the world.  In fact, we need to paint our whole house because of his skills. Yes, we've told him to only color on paper. He nods, smiles, and secretly inventories how much blank wall space is left. So when Wow Wee sent me the ArtSee Studio for iPad my son couldn't contain his excitement and frankly neither could we!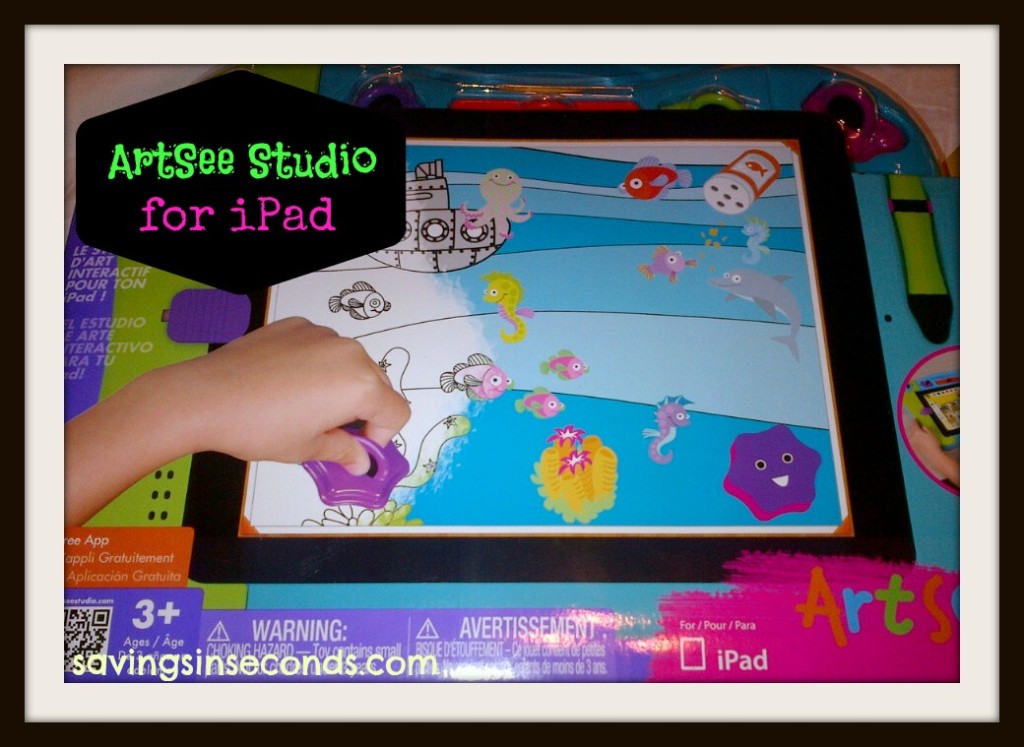 The app for the drawing features is a free download. The app was simple to use and the accessories that came with the toy made it so fun to play. The toy snaps right over the iPad and offers a bit of protection for it too.  There are NO batteries at all, everything works right off the iPad. Perfect for little hands, the pieces are durable and colorful. They fit right into the grooves on the pad for easy cleanup.  It was nice not to have a lot of lost pieces floating around on the floor or in the couch cushions.  The shapes slide over the iPad to create wide shading and coloring; it can also be used kind of like stamps to make an imprint onto the iPad drawing.
I liked that it came with an easy-to-hold stylus; this is a great intro to writing for little ones. My son played with the app for over an hour the first time we set it up! He really loved this "drawing" part.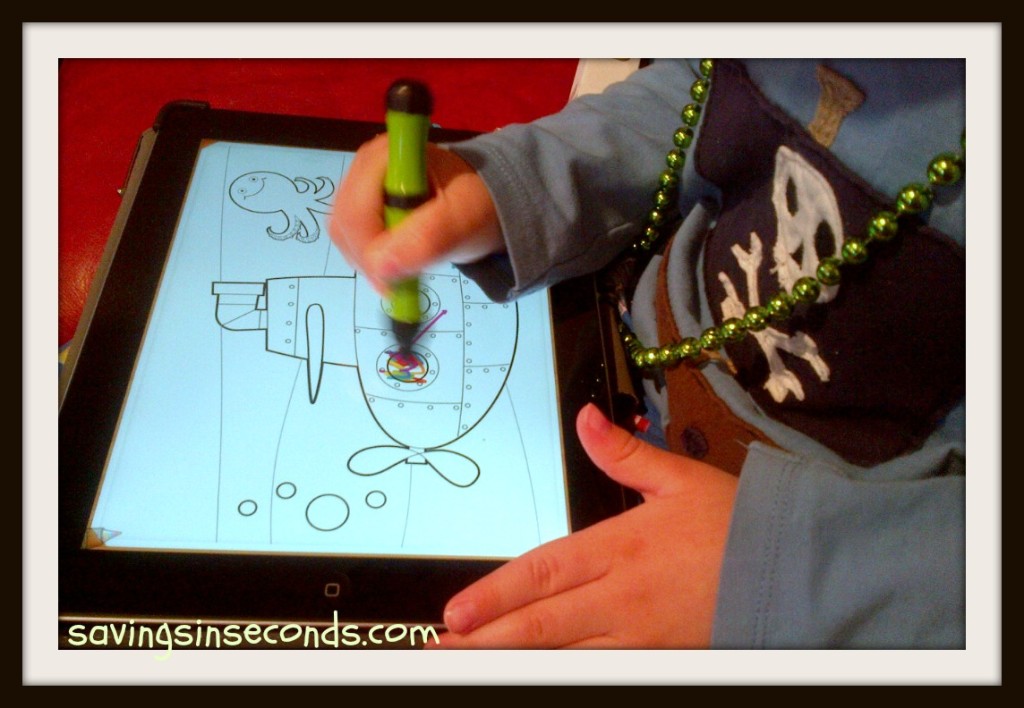 There are all kinds of cool features with the ArtSee Studio.  You can set up parental controls, if needed.  Aside from free draw/color (which is my son's favorite activity) there are games and activities that encourage creativity.  You can also include sound if you wish (which I didn't wish….I was glad to have something quiet for a change.)  When your child finishes his masterpiece, you can share it on social media or via email.  So easy and no cleanup!   My daughter wanted to play, too, but my son was very territorial over the ArtSee Studio.  Maybe sometime when he's napping we'll sneak it out and let her play with it.  Wouldn't this be a dream to take along on a road trip?  It would be a quiet activity that could be passed along to each child.  It would be a wonderful accessory for the early childhood classroom, too.  It seems like it would be beneficial for fine-motor skill development as well as color recognition.  I think children of all ages and abilities would really have fun with the ArtSee Studio.   I was thrilled to let my son play with this because it was such an engaging toy.  Be sure to follow their social media links on Facebook, Twitter, and Pinterest to keep up with all things WowWee!
What would your kids like most about the ArtSee Studio?