We're lucky to live within driving distance of Pigeon Forge, TN. In the Sevierville and Gatlinburg area, there are so many family-friendly activities to enjoy. We got word that May was Teacher Appreciation Month at WonderWorks, so we headed down there one Saturday. My kids call this "The Upside Down House."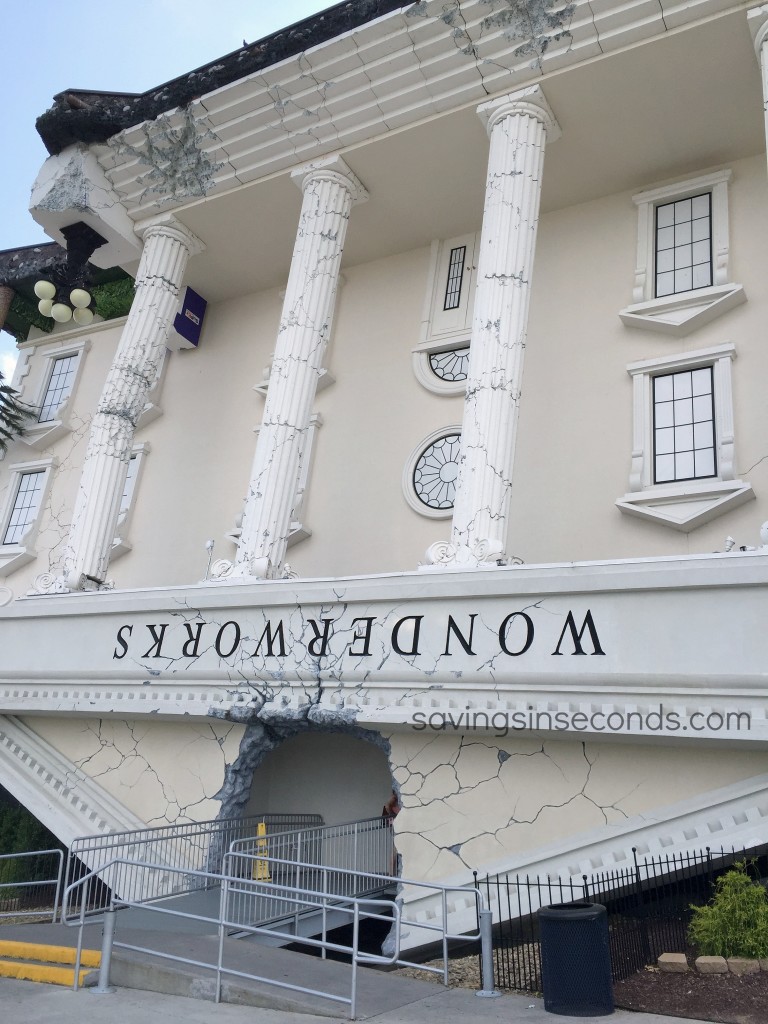 Since my husband and I both had a school ID, they gave us free adult passes and a discount for the kids. (This was not a blogger thing…any school employee could get the deal!)  We added on the laser tag package.  It ended up being only around $22 for all 4 of us.  Pretty sweet deal for 3-4 hours of entertainment.  You can find lots of coupons and discounts for Pigeon Forge dining and attractions, including WonderWorks, by just taking a few minutes to look online.  Even if you wait until you're in the area, just look for coupon books around town. They're everywhere!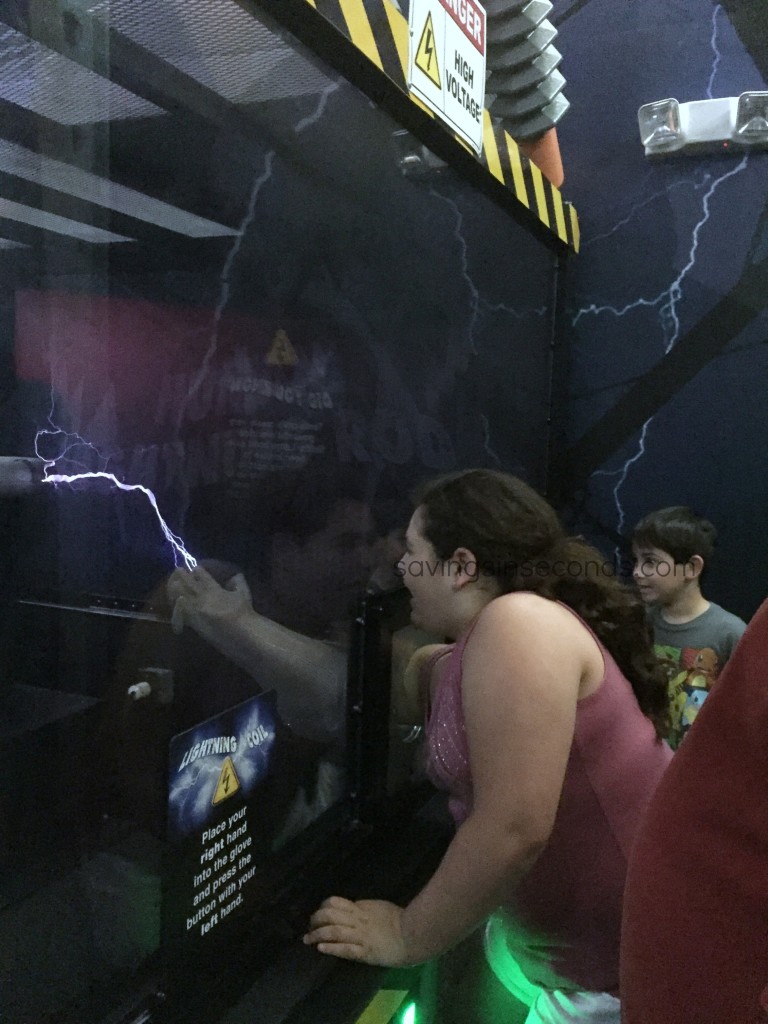 WonderWorks is similar to a children's science museum, with some extra entertainment features.  There are many science experiments, facts, and trivia posted around.  It's a little overwhelming to the senses, but the kids absolutely LOVE IT!   Upon entering, look for the lightning exhibit (pictured above), tornado simulator, and earthquake cafe.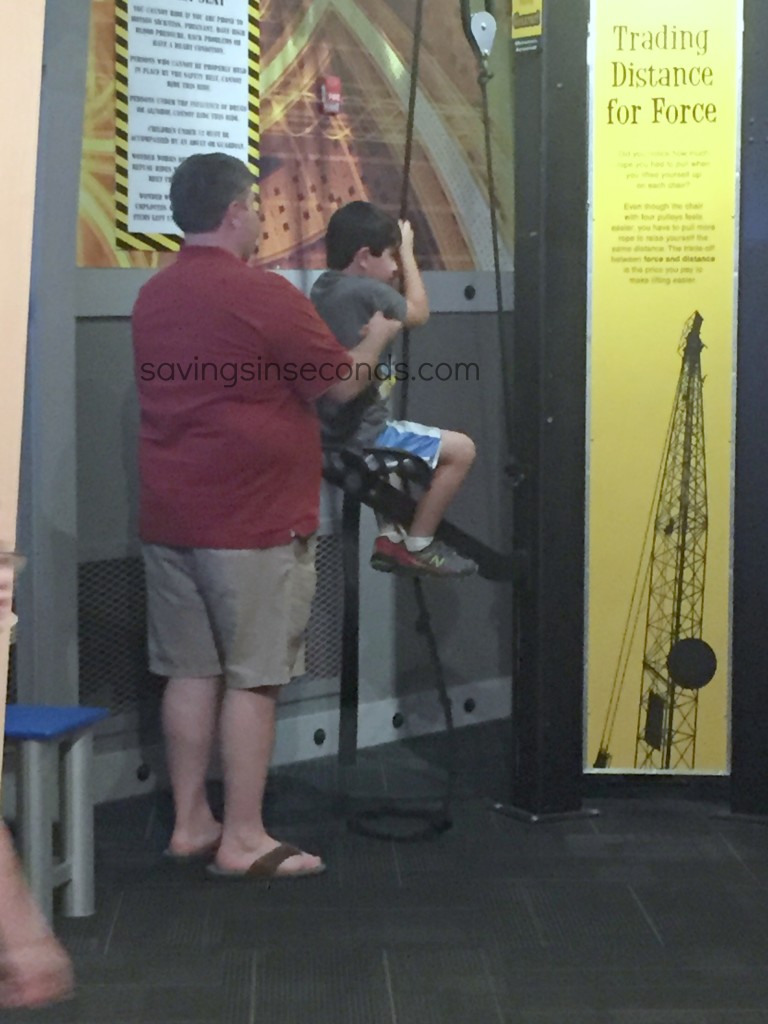 In my opinion, WonderWorks activities are geared toward older kids and teens.  There's not a lot for the littlest ones in the family.  My kids really like the 3-level ropes course —  you MUST be wearing closed-toed, heeled shoes for this attraction.  Plan accordingly! The line for the ropes course can get really long (think 90 minute wait) so get in it right away if you want to do it.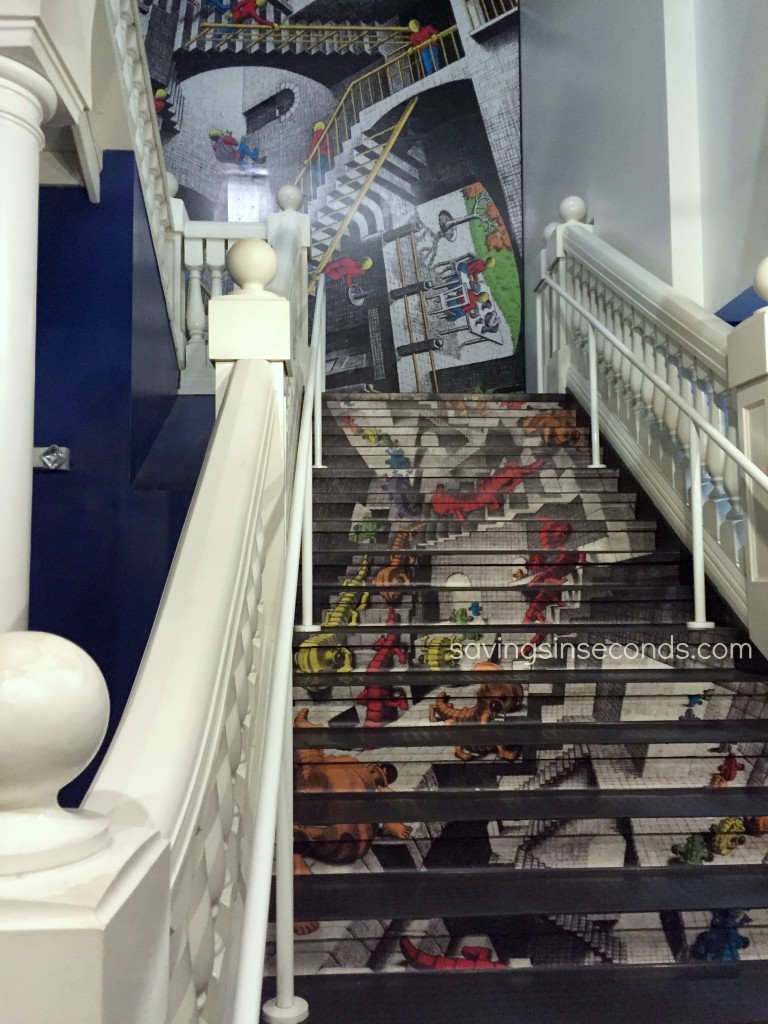 After checking out the rest of the bottom level, head upstairs for the art museum. There's a cool M. C. Escher staircase to lead you up to the artwork.  Plan to spend some time here — the art is unusual and sometimes interactive.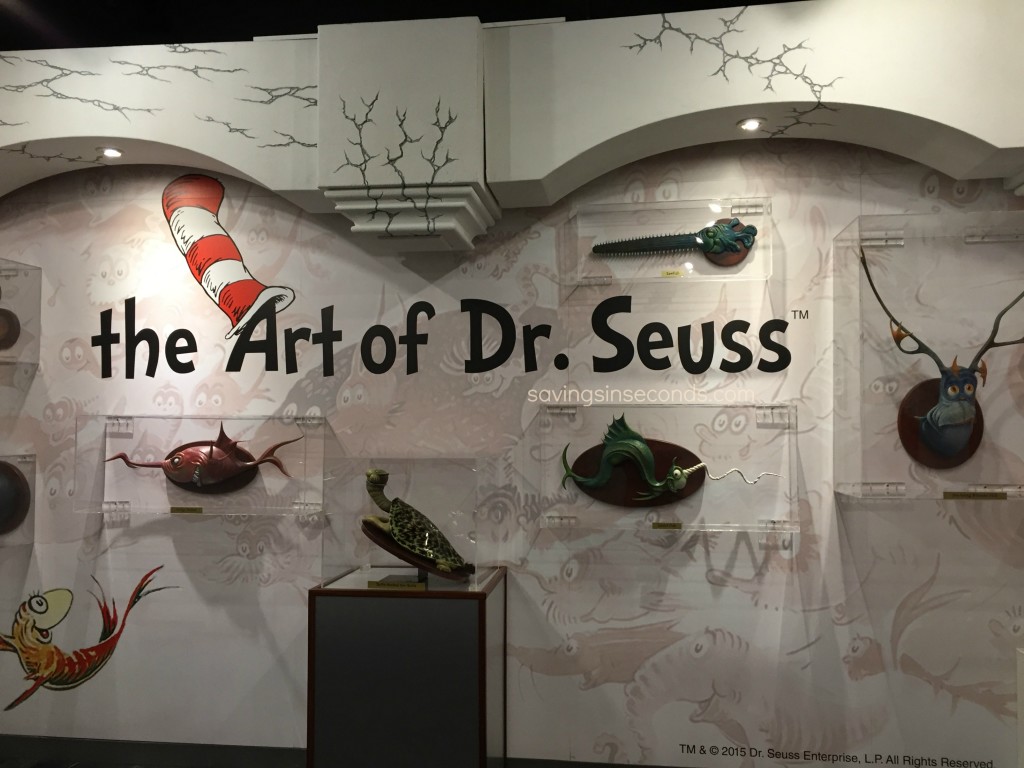 The upper level also contains a laser tag course, an arcade, and a snack bar.  The arcade is rather dated and expensive, but my kids didn't care.  We spent a few minutes wasting quarters!  We chose not to eat at the snack bar; the menu didn't look appealing at all.  After heading out, we went next door to Hard Rock Cafe which is an easy walk into the next parking lot.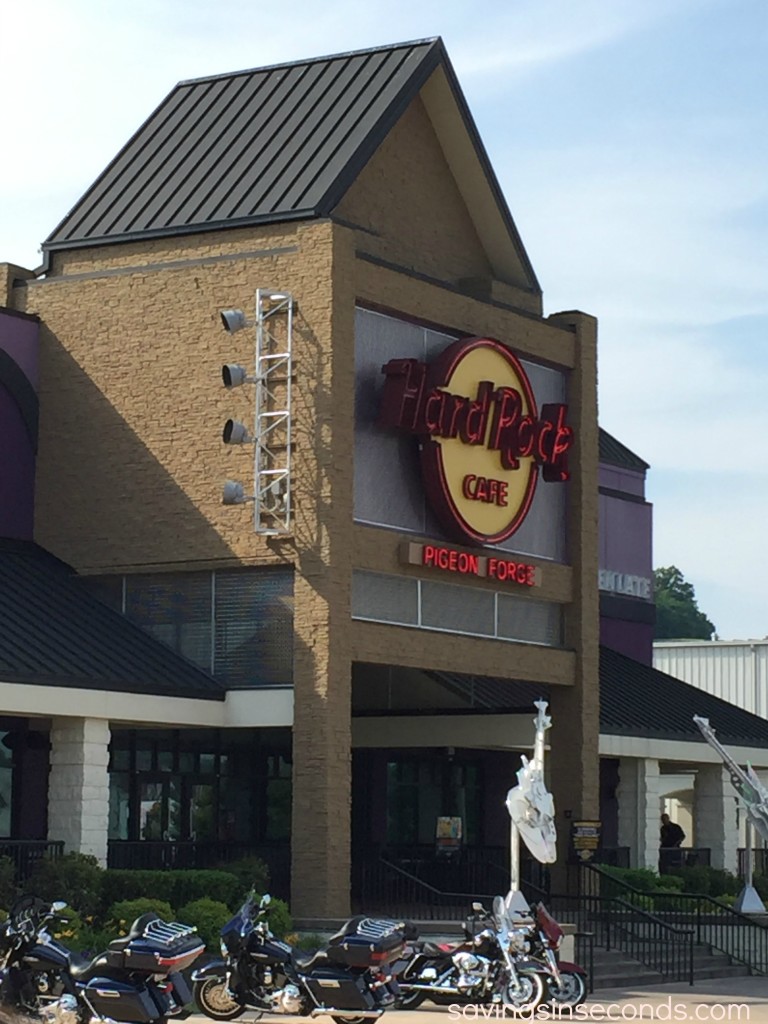 If the HRC isn't your thing, or you have more time, I highly recommend doing a dinner show while you're in Pigeon Forge!  The Hatfield and McCoy show is nearby, and Dixie Stampede is just a short ride down the road.  This would be a great activity for the family if you're looking for something to do on the 4th of July.
Does WonderWorks look like something your family would enjoy doing?
Spread the word about my review and you'll be entered to win a $15 Amazon gift card! The giveaway is open to readers worldwide, ages 18+. Void where prohibited by law. Good luck!