Disclosure: I received this book from Rockstar Tours. Opinions shared are mine.


Have you ever been the new kid in town?  I only moved to a new town once in my childhood, but starting anew in Colorado Springs was nothing like being the new kid in Witchtown!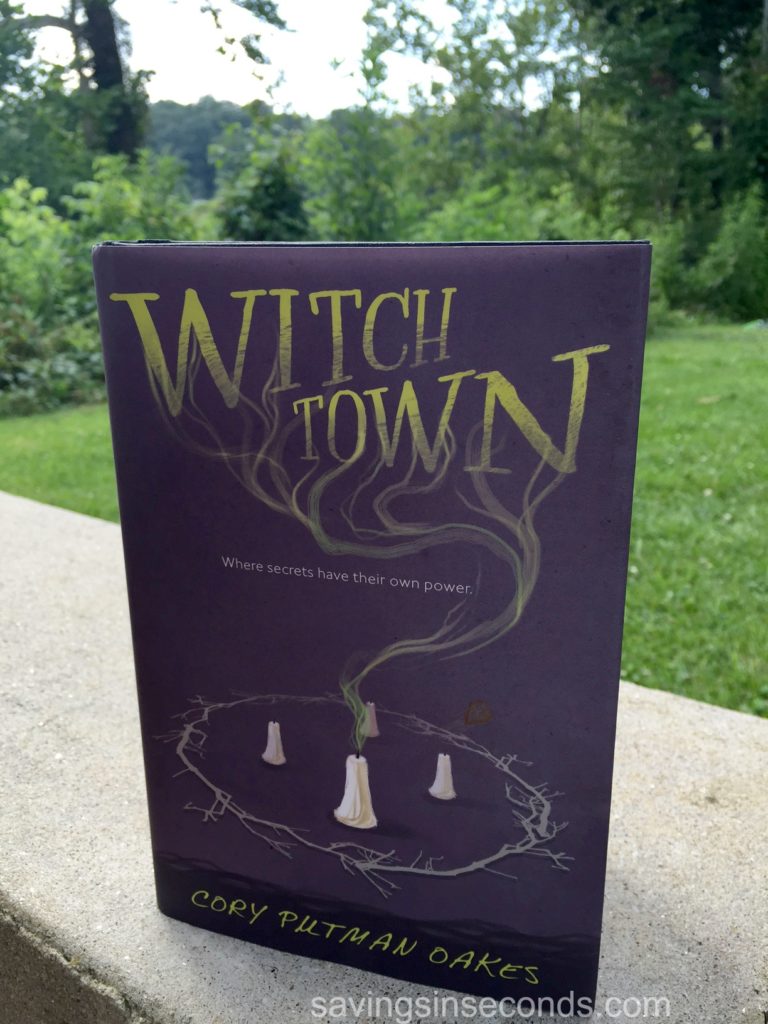 Witchtown is worth a night without sleep.  I couldn't help but read page after page, devouring the story and hoping the best for Macie.  Author Cory Putman Oakes provided some great information about herbs and mother earth living….she prompted me do some light research on things like ley lines and superstitions.  My mother in law is well-trained on the healing properties of natural medicines, and it made me wonder how these ancient traditions have carried on to the modern era.  Each chapter in Witchtown started with an illustrated plant icon, like the one below.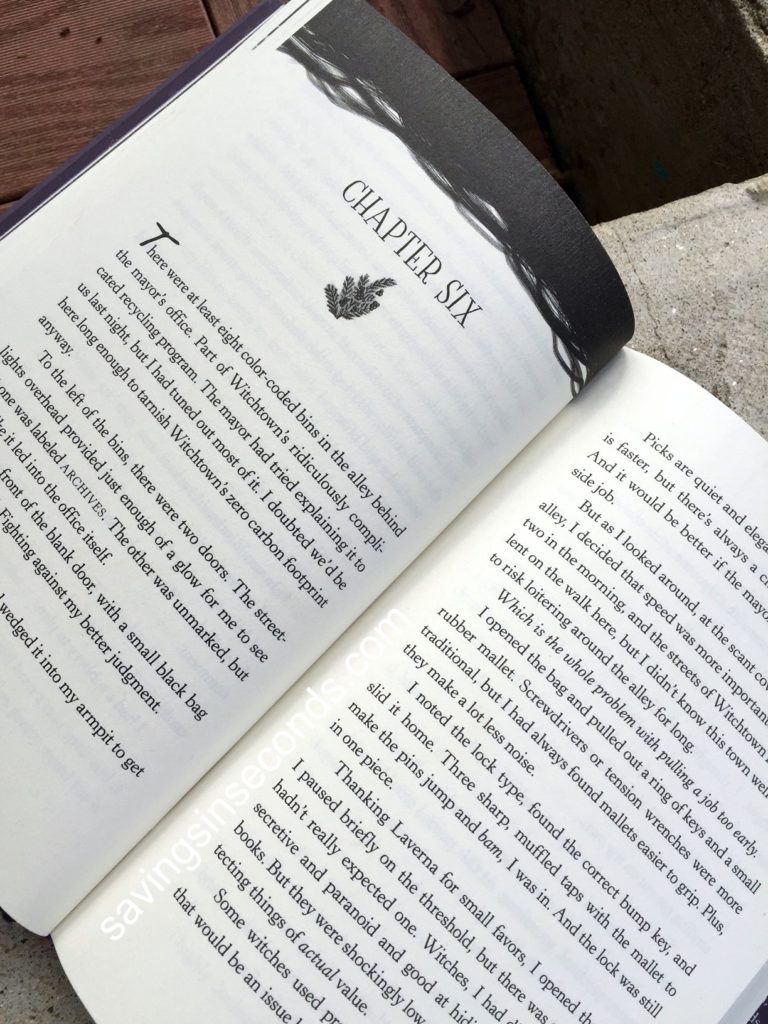 Cool, huh?
One book was not enough.  I really want to read more about Macie's future, and maybe even about her past.  There's so much more about this story that I want to know!  I longed for a more descriptive background and a dimensional feeling about Macie's activities. Witchtown felt like a place, but it should have been more like a living-breathing-THING.  Readers should know that Witchtown mentions underage drinking, sex, and pagan magic, although these things are all brought up in a tamely benign way.  It also contains some violent scenes.  I'd rate this a 4.5 out of 5, with the hopes that the next (?) book will contain a more developed cast of side characters and more precise detail about the setting/situations.
Giveaway Details:
3 winners will receive a hardcover of WITCHTOWN! US Only.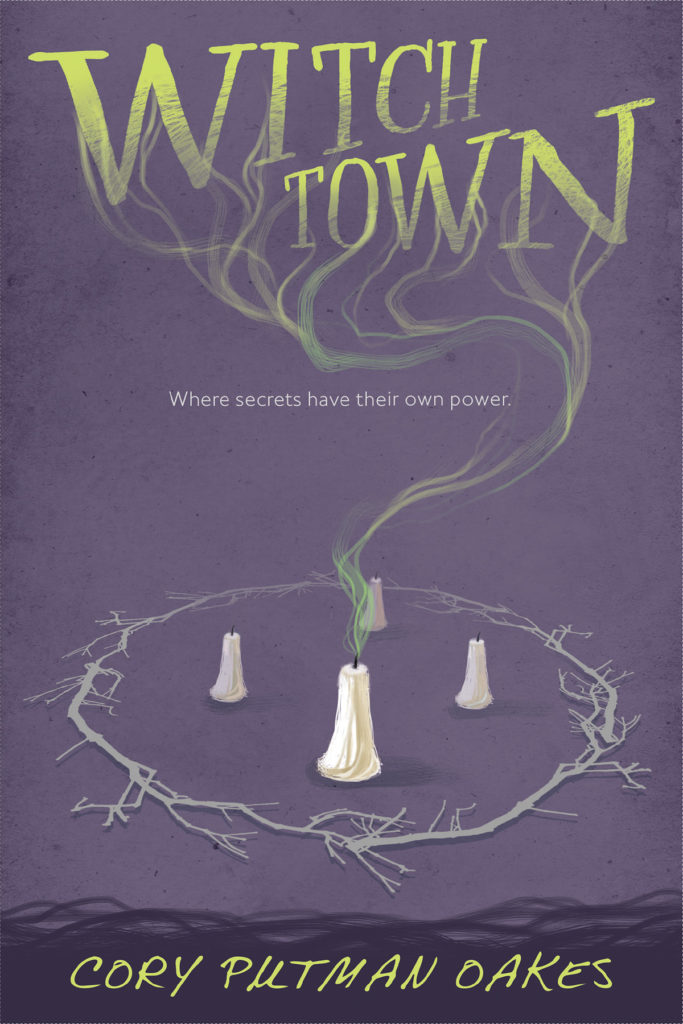 About the Book
Title: WITCHTOWN
Author: Cory Putman Oakes
Release Date: July 18, 2017
Pages: 320
Publisher: HMH Books for Young Readers
Formats: Hardcover, eBook, audiobook
Find it: Goodreads | Amazon | B&N | iBooks | TBD
When sixteen-year-old Macie O'Sullivan and her masterfully manipulative mother Aubra arrive at the gates of Witchtown—the most famous and mysterious witch-only haven in the world—they have one goal in mind: to rob it for all it's worth.
But that plan derails when Macie and Aubra start to dig deeper into Witchtown's history and uncover that there is more to the quirky haven than meets the eye.
Exploring the haven by herself, Macie finds that secrets are worth more than money in Witchtown.
Secrets have their own power.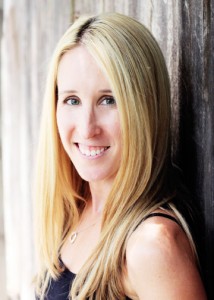 About Cory:
Sometime around sixth grade, Cory was forced to face the sad truth that being a heroine in a Tamora Pierce, Robin McKinley, or Madeleine L'Engle book was not, in fact, a valid future career choice. But since she thought it might be almost as much fun to grow up to be Tamora Pierce, Robin McKinley, or Madeleine L'Engle, she decided to do just that. She's still working on it.
Cory's path to being an author did not go in a straight line. There was the whole "maybe-I'll-be-a-psychologist" thing (just on the side, until the writing took off) which led her to UCLA and an eventual B.A. in Psychology. Then there was the "maybe-I'll-be-a-lawyer" thing (just on the side, until the writing took off) which led her to Cornell Law School, a J.D., and a year of working as a litigation associate at Sullivan & Cromwell. There was also a brief "maybe-I'll-teach-law" phase (just on the . . . well, you know) where she taught business law to undergraduates at Texas State University.
But the writing thing was a bug that she just couldn't shake, and she officially made her sixth grade dream come true in 2011, with her debut young adult novel, THE VEIL. Cory's debut middle grade, DINOSAUR BOY, came out from Sourcebooks in February of 2015 and it's sequel, DINOSAUR BOY SAVES MARS, launched in February 2016. Cory's next young adult novel, WITCHTOWN, will come out from Houghton Mifflin Harcourt Books for Young Readers on July 18, 2017.
Cory lives in Austin, Texas, with her husband, Mark (who, luckily for all concerned, decided to stick with the whole "maybe-I'll-be-a-lawyer" thing), their two kids, and their pets. In addition to writing, Cory enjoys running, cooking, and hanging out with her family. She is proud to be represented by Sarah LaPolla of Bradford Literary Agency. Photo by Sam Bond Photography
Website  | Twitter  | Facebook |  Goodreads
Tour Schedule
Week One:
7/10/2017- Brittany's Book Rambles– Interview
7/11/2017- Book Briefs– Review
7/12/2017- Always Me– Guest Post
7/13/2017- The Blonde Bookworm– Review
7/14/2017- YA and Wine– Interview
Week Two:
7/17/2017- Savings in Seconds– Review
7/18/2017- Wandering Bark Books– Guest Post
7/19/2017- Eli to the nth– Review
7/20/2017- Don't Judge, Read– Review
7/21/2017- YA Book Madness– Interview