Disclosure: I received this book to review. The opinions shared here are 100% mine.
When the whining starts, chocolate or some serious protein intake is usually required to curb my plaintive self. Yep, I can be whiny. My husband is truly a saint to put up with me all these years. That's why I totally get it when my kids are whiny; they come by it naturally. It doesn't excuse their behavior, though, and I definitely try to redirect that negative energy. Whining can often be a way to hide behind childhood fears or unsettled worry. That's why Whiny Whiny Rhino is such an endearing book!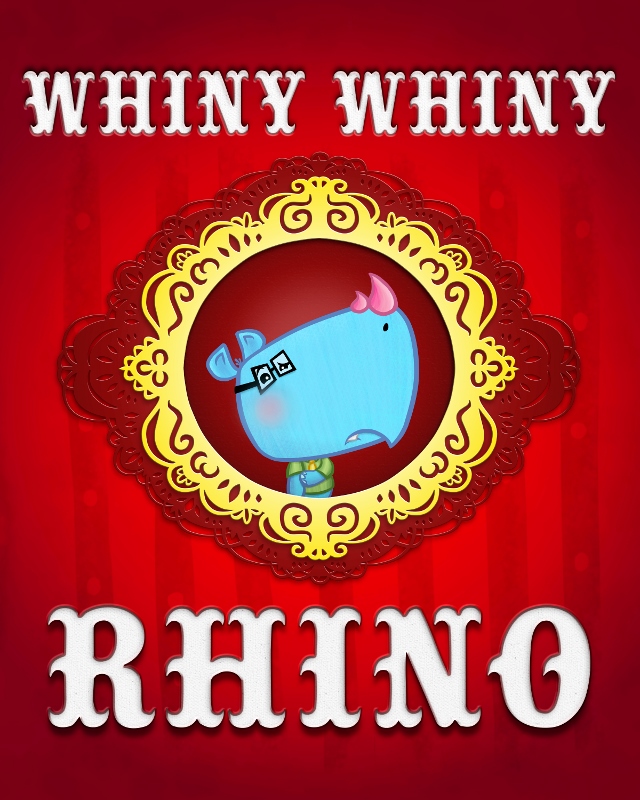 The illustrations completely MAKE this book.  It's bold, fun, and adorable.  Although it's available for Kindle, I highly suggest the print copy.  It's a large and attractive book that makes a great gift.  Your little one will get a kick out of Tiny and how he handles his fears.  Better yet, it's a great conversation starter!  Try switching up the words using your kids' names and habits to see what they say.  They'll probably laugh and consider the Whiny Rhino next time they're in a scary situation.  The story reminds me a little bit of the Llama who wears red pajamas; my kids loved that story and we referred to it often when comparing situations with them.  In this way, I like the way that Whiny Whiny Rhino approaches the issues Tiny faced, helping to lighten the mood while still acknowledging his emotions.
Can Tiny Tiny Rhino have a fun day?

Or will all of his whining get in the way?

If you've ever been worried to try something new,

then Whiny Whiny Rhino is the book for you!

The story's message is like the Mark Twain quote, "I've had a lot of worries in my life, most of which never happened." We all get apprehensive when encountering new experiences and this often leads us to avoid ever trying anything new. Just having a little courage to try new things can often lead to a much more exciting and enriching life.
Would you like to win a copy of Whiny Whino Rhino for someone in your life? Enter on the form below! Void where prohibited by law. Please read the terms (I'm not holding this giveaway.)
a Rafflecopter giveaway

(Note that this is a third-party giveaway. I am not responsible for the information provided in the entry form.)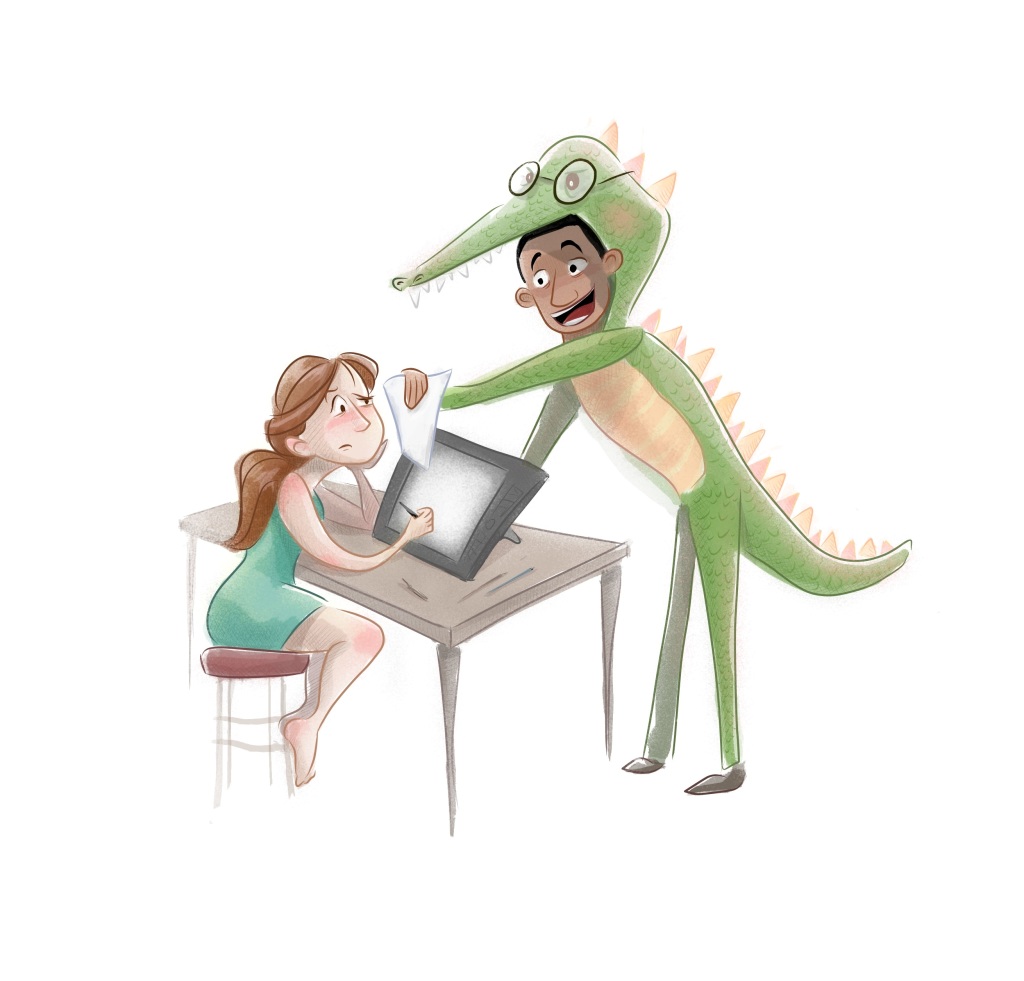 Author's Bio:
McBoop is the creative team of Carmin Iadonisi & Amanda Iadonisi-Word. This father-daughter duo co-wrote and illustrated Whiny Whiny Rhino. They currently live in New England where they enjoy making art, reading comics, playing board games, eating fancy chocolate and whining about the weather.
Connect with them here: Website ~ Facebook ~ Twitter
Where to buy the book: Amazon