Disclosure: I received this book in exchange for an honest review. Opinions shared are mine.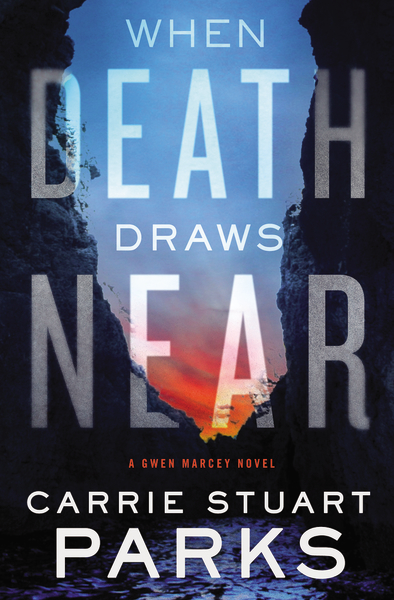 Are you into forensics, crime scene investigation, and….snake handling? Buckle up, because Carrie Stuart Parks is about to take you on a bumpy ride!   In this Gwen Marcey novel, we get to travel with the artist to Pikeville, Kentucky.  When death draws near, as the title suggests, the residents in this sleepy town become a pit of vipers.
My daughter and I have been binge-watching X-Files.  You know how crazy it all gets with Scully and Mulder?  Gwen Marcey would fit right in.   The suspense is real; Gwen delves into all kinds of backwoods mischief.   She's such a realistic character. Many women will relate to her, as she's a cancer survivor and a working mom. She deals with it all: snarky teen going through internet withdrawal, condescending co-workers, and death threats. Okay, so hopefully most of us don't relate to that last part.  Poor woman, she can't catch a break!   I like the way that author Carrie Stuart Parks takes us right into Gwen's personality.  She's so honest and open, it's almost like reading her diary.
Although Gwen's daughter Aynslee was a pain in the side for most of the book,  you can't help but like her.  She's just a normal teenager. By the end of the story, I wanted to reach out and give her a big hug.
I didn't realize there was a second book to this series (I did read book one, which was great.) I ordered it as soon as I finished this book….not because it was necessary to understand When Death Draws Near, but because I knew I'd missed out on a great story! Carrie Stuart Parks has an amazing ability to create scenes out of words. She takes taboo religious subjects and makes them into magnificent mysteries. You don't want to miss the other Gwen Marcey books, I'm telling you!