I will receive a product sample for posting this article. The opinions shared here are 100% mine.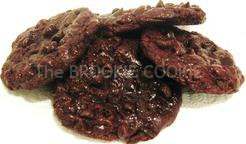 Cookies have that deliciously crisp crunch with varying levels of sweetness.  Their texture is so different from that of a brownie, which is chewy and decadent.  Sometimes, though, a girl needs the best of both worlds.  Enter THE BROOKIE COOKIE….the delightful cross between a cookie and brownie.   You can see from these comments that The Brookie Cookie really hits the spot for its fans!   I'm a huge fan of small business endeavors so I was excited to participate in the campaign to help The Brookie Cookie open a new location.   You can be part of the kickstarter program, too.  There are many levels of involvement, so choose one that works best for you!  This could be a really fun and unique end-of-year gift for the teachers in your life.  It's an affordable option, too, and the hand-written thank you will let the teacher know that a pledge was made in his/her name.  The deadline to make a pledge is coming up soon……the campaign ends Friday May 24th at 6pm (EST).
The pledge list includes these options:
$1-  hand written thank YOU
$1.99 – one original sample and promo flyer, hand written thank you  (the original sample is what's pictured above.)
$2.99- one pretzel crunch sample and promo flyer and hand written thank you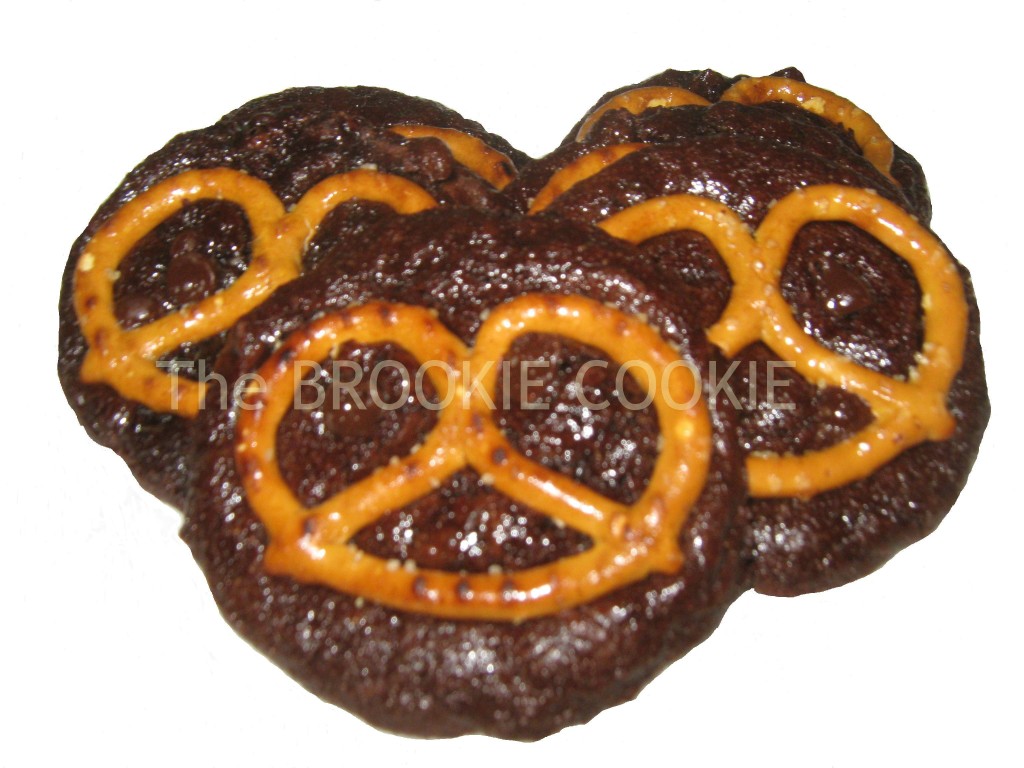 $10- Pretzel Creme Crunch sample and brochure
$15- 1/2 dozen jumbo Pretzel Crunch promo flyer and hand written thank you
$20- 3 Jumbo Cremepies, promo flyer and hand written thank you
$25- Jumbo 1/2 dozen mixed sampler and brochure written thank you
$40- Mixed dozen Biscotti and Muffins, promo flyer and written thank you
$50- Pop Color dozen mixed gift Box- with brochure and thank you note
$75- Signature Gift Box, with Brooklyn Tee and brochure
$100-Pop up Party set for mini BROOKIE COOKIE party
$200-Sampler of the Month Club, 1 dozen every month June-December 13′ and brochure
$250-Hors D'oeuvres sampler party tray 3 times June-Dec 13′ and brochure
$500- A cookie named after you, online and a I'm a BROOKIE COOKIE Tee, 1 dozen BROOKIE COOKIE monthly until Dec 13′ and brochure
$1000- A BROOKIE COOKIE named for you (sold in the store) I'm a BROOKIE COOKIE Tee, 1 dozen Monthly until June 2014 and brochure
Make sure that you connect with The Brookie Cookie on Facebook and follow The Brookie Cookie on Twitter, too!
I think it's really exciting to see how much support The Brookie Cookie has already received. They're so close to reaching their goal!!  Which one appeals to you?