Disclosure: I received these books to review. Post contains affiliate links; opinions shared are mine.
Ready for Halloween? Love supernatural stories?  You must tuck into the new Billy Coffey book, The Curse of Crow Hollow.  Perfect for fans of Barbara Kingsolver and Debbie Macomber, this book has a regional flair that will send a chill right up your spine.  We recently moved to a house out in the country, right in the heart of the Appalachian Mountains, and I admit to hiding under a blanket a couple of times out of lingering fear after reading The Curse of Crow Hollow!  If you've enjoyed any other Billy Coffey books, you know that there is a lot of symbolism to be found in these pages.  You can easily compare the story to similar spiritual warfare tales by Peretti, although The Curse of Crow Hollow seems to be more rooted in social issues. Small town happenings, such as rumors and gossip, take their toll on the residents of the holler. As you head toward the end of the book, be sure to carve out some time to indulge yourself in the final chapters.  This book is not to be missed!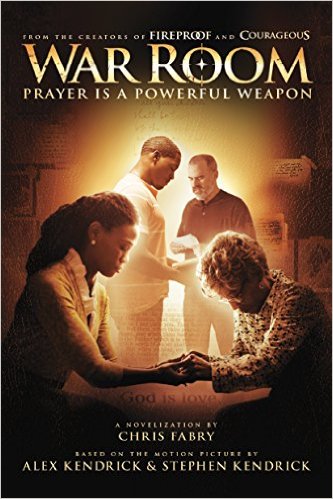 If you're looking for a book that can have a profound impact on your life, consider picking up War Room.  So much in this book is relevant for my own life.  Once a powerful part of my day, prayer has become more passive for me in the past few years.  I truly believe in its effect, but lazily never seem to make the time for deep prayer that comes from the heart.  In War Room, that type of thinking just can't go on.
There's a character in this book named Miss Clara who reminded me so strongly of my precious grandmother.  My "Oba" is the strongest prayer warrior I know; she never gives up on someone, yet doesn't let anyone get away with a lukewarm faith.  While this book is definitely a spiritual story, it's one that will make you take pause during prayer opportunities.   I can't wait to see the War Room movie!