Disclosure: I partnered with Smart Buy Center for this review. Post contains affiliate links; if you make a purchase, I may earn a commission. Opinions shared are mine.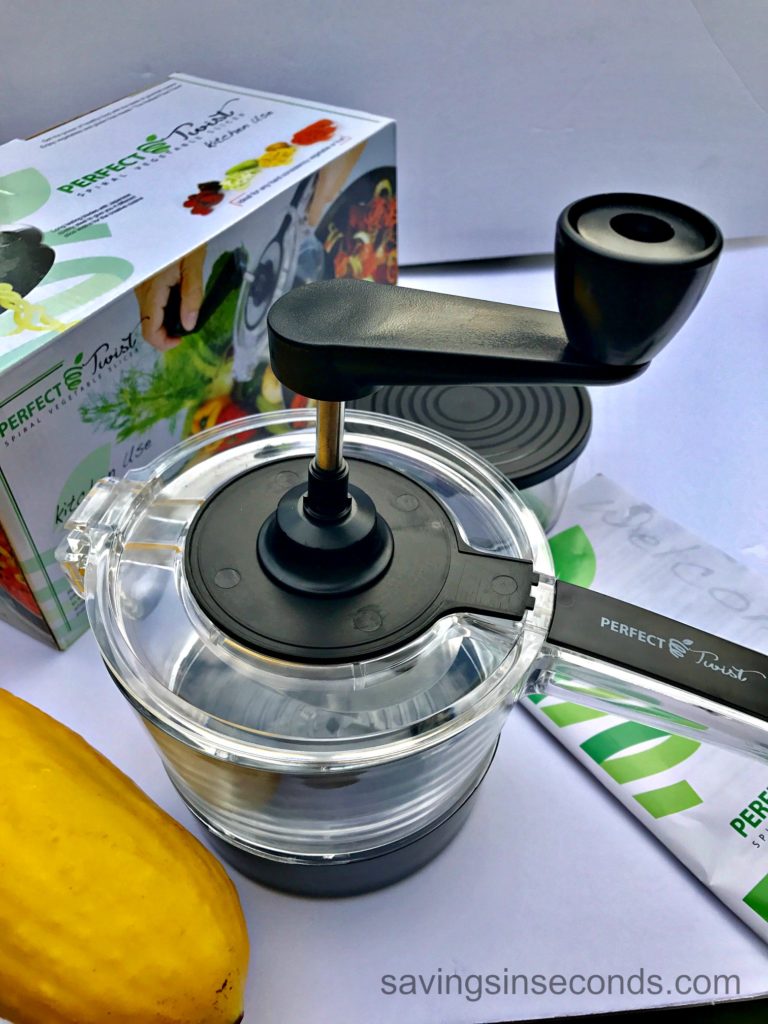 This year, I've sadly neglected my garden.  It's overgrown with weeds and untamed vegetable plants. Somehow it struggles on without my help, relying on rain and hope to keep going.  Today I harvested a few tomatoes, and discovered 2 yellow squash that were so big and hard that they resembled gourds you'd use for a bird feeder.  What to do?  It was time to pull out the Vegetable Spiralizer I just received from Smart Buy Center.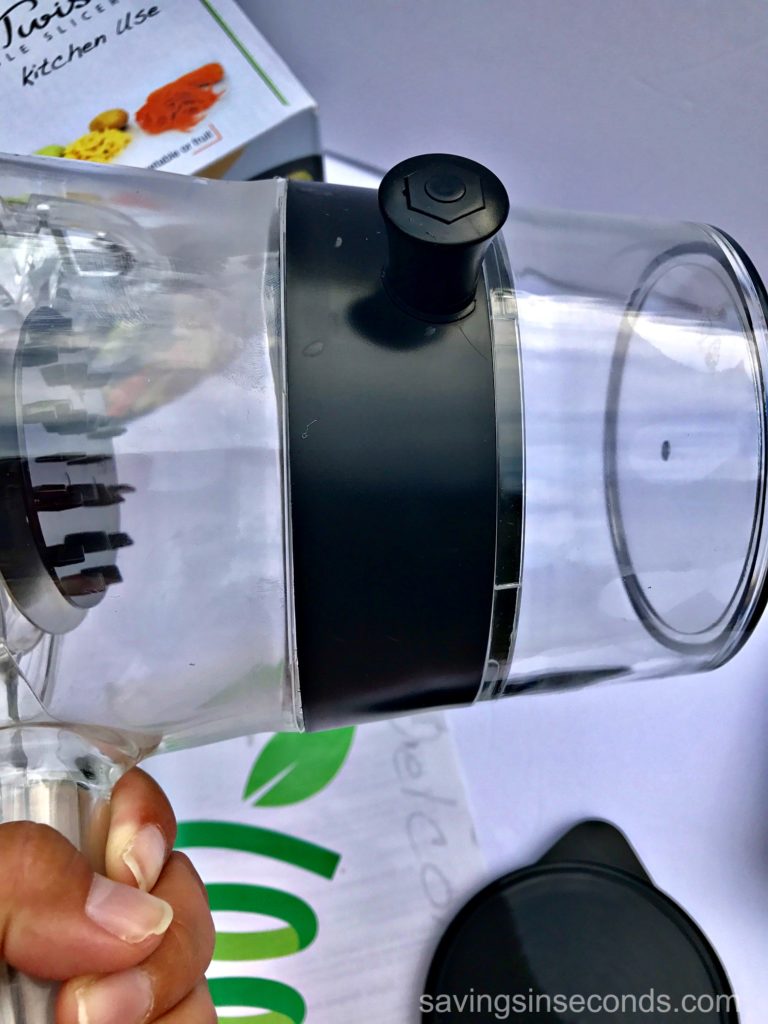 I liked that the spiralizer has a separate compartment for catching the spirals, plus a lid for storing the veggies.  That's a really convenient feature.  I've tried similar products that didn't have the receptacle, and the spirals ended up getting everywhere.  This gadget made me wonder how it would work for making snow cones, too….you could shave the ice right into the little bowl!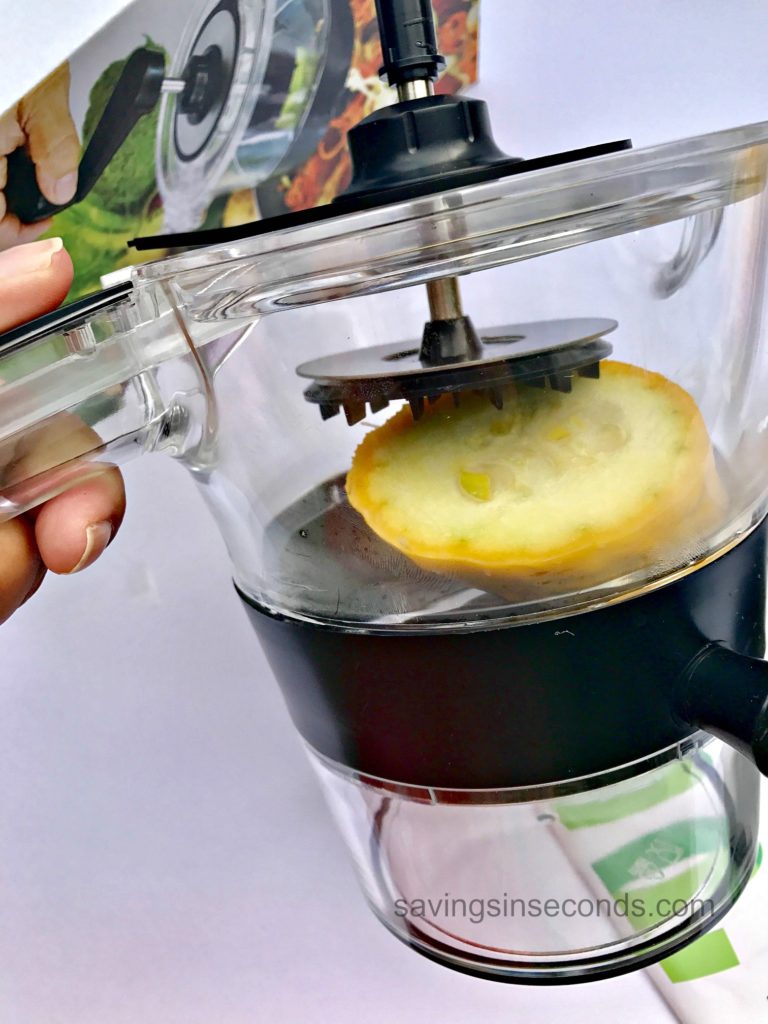 The spiralizer is packaged in a sturdy box with some separate parts.  Here is where things started to go wrong for me.  I couldn't find directions for assembly and, being the Type B that I am, I just started to put it together willy-nilly.  It looked like it was going to work just fine.  With the yellow squash popped in the spiralizer, I started to go to town turning the handle.  Unfortunately nothing happened for me.  There were a few shavings of squash, but I didn't connect the pieces correctly so the squash really didn't get to the blade it needed.  After trying to disconnect the handle and assess the situation, I realized I tightened it too firmly.  My husband will have to take it apart for me!   There's a product video on Smart Buy Center but it doesn't show the actual assembly process.
Hopefully you will have better luck, readers.  This is a handy kitchen tool that has a lot of potential.  Once I can figure out how to work it, we'll definitely use it to make spiral veggie slices.  Enter to win your own Fresh Twist kitchen use vegetable slicer.  The form is open below; the giveaway is available to US readers ages 18+. Void where prohibited by law.  Good luck!
Thanks to Smart Buy Center for collaborating with us on this post.