Disclosure **This post contains affiliate links and I will be compensated if you make a purchase after clicking on my links. I got this product as part of an advertorial.
Even if we've just returned from a 10-day trip, I've always got Disney on the brain.   It comes up in conversation all the time in our house, whether we're looking at photos or remembering a funny thing that happened on our last trip.  My son learned to walk on his first Disney trip.  My daughter got to sing with Ariel, her favorite mermaid of all time.  Those special memories are tucked away in my heart, waiting for new ones to be made.  Today let's talk about the kind of clothes you're going to pack for your trip.
When you're packing for vacation, what kinds of clothes do you take along?   Whether you're planning a special family trip like Disney World or you're backpacking out in the woods, you always want to consider comfort.  Some parents dress up their kids in the big frou-frou costumes and that works for them.  Our family—not so much.  We tried that once when my daughter went to the Bippidi-Boppidy-Boutique for her princess makeover.  Afterwards, with her hair done up and makeup running down her face, she had to walk all through the park in her scratchy Cinderella dress and "glass" slippers.  The shoes were made of a clear plastic and we could actually see the condensation inside from how hot her feet were!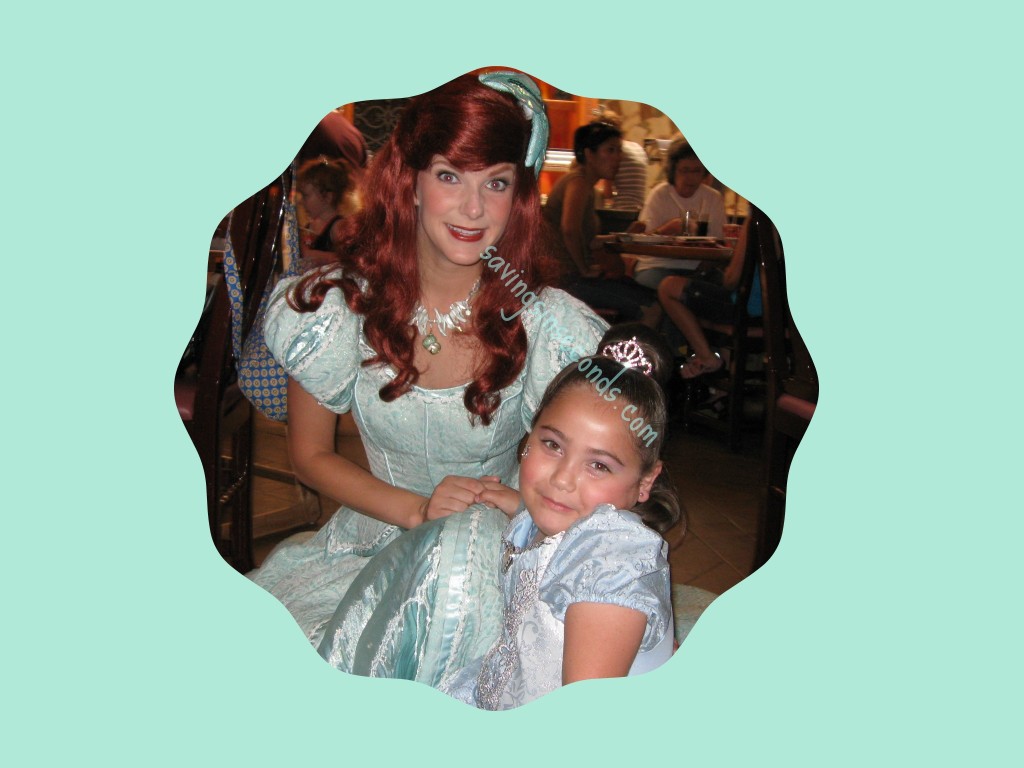 After this meal at Akershus, we ditched the slippers and dress, put her in shorts and a tee, and let her just relax.  While she looked like a Princess with her beautiful dress, she felt more like one when she was wearing something comfortable.
It's totally possible to buy cute clothes that are perfect for a day at the parks.  You can even go with a themed outfit!  Consider getting a custom tee from Etsy that features your child's name or initials.  When we went to the Halloween party and my kids didn't want to wear a costume in the heat, I let them wear oversized Disney pajamas that I grabbed at Target!  If you're headed to Epcot, try taking along an outfit to match one of the countries in the world showcase. You can get 50% off the entire Morocco Line at Tea Collection which would be perfect to wear at Restaurant Marrakesh. Bonus: these cute dresses will also be perfect for all those great pictures you'll be snapping, too!  For the last few trips, we haven't taken any specialty dresses or "fancy" outfits at all. My kids have been grateful!
Another thing to pack is a way for the kids to document their experiences.  You could make your own notebook with specific ideas for your trip; however, if you're pressed for time, you could also grab an all-purpose book.  We received this Kids Vacation Journal which fits easily in a backpack and is light enough for even the smallest toddlers to carry. The pages are very kid-friendly with large font and places for doodling. You can easily stick in a picture or a small momento of the trip like tickets or an amusement park map.  Whatever way you choose, your kids' memories of the trip will be a treasure in years to come!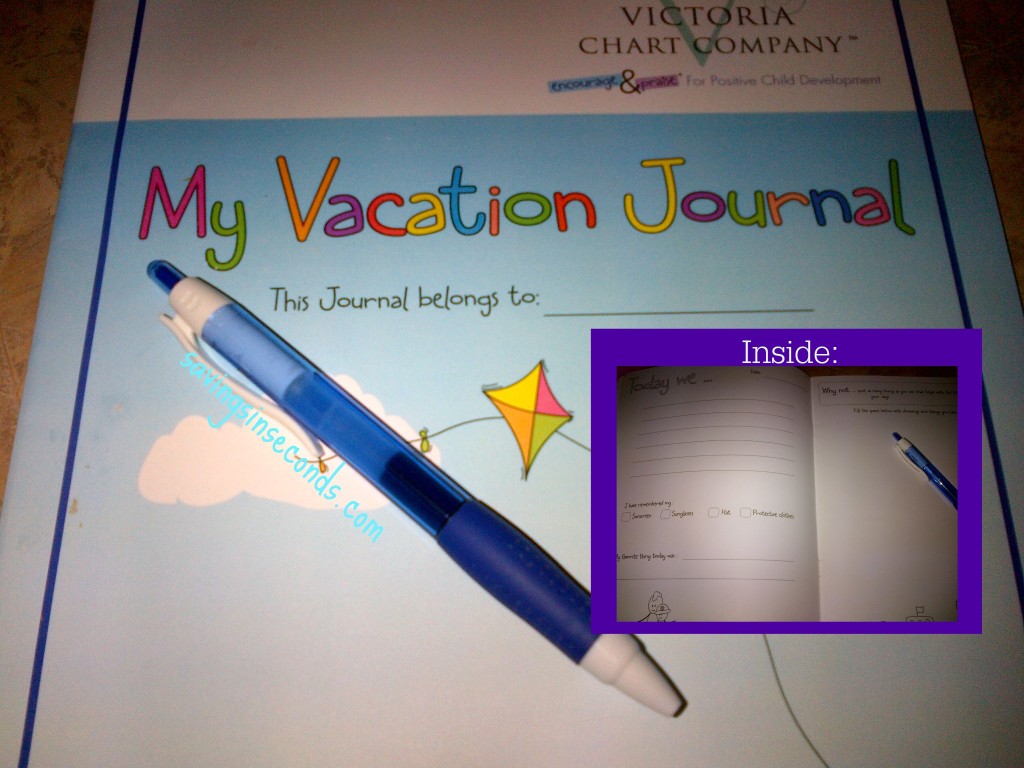 If you would like to win your own Vacation Journal, visit my Summer Solstice giveaway from  June 19 through June 25, 2014.
I received one or more of the products mentioned above for free using Tomoson.com. Regardless, I only recommend products or services I use personally and believe will be good for my readers.