Disclosure: I received product samples. Opinions shared are mine.
I'm not the type of person to spend mountains of money on precious jewels. Sure, sparkles and shine make me smile. I just prefer unique jewelry that doesn't cost a fortune. When oNecklace reached out to work together again, I was thrilled to get to choose 2 beautiful items from their new collection. Of course, opinions shared here are mine, and not impacted by the fact that I received free products.  I selected the Angel Wing Bracelet in rose gold and the silver bead bracelet with my initial "D.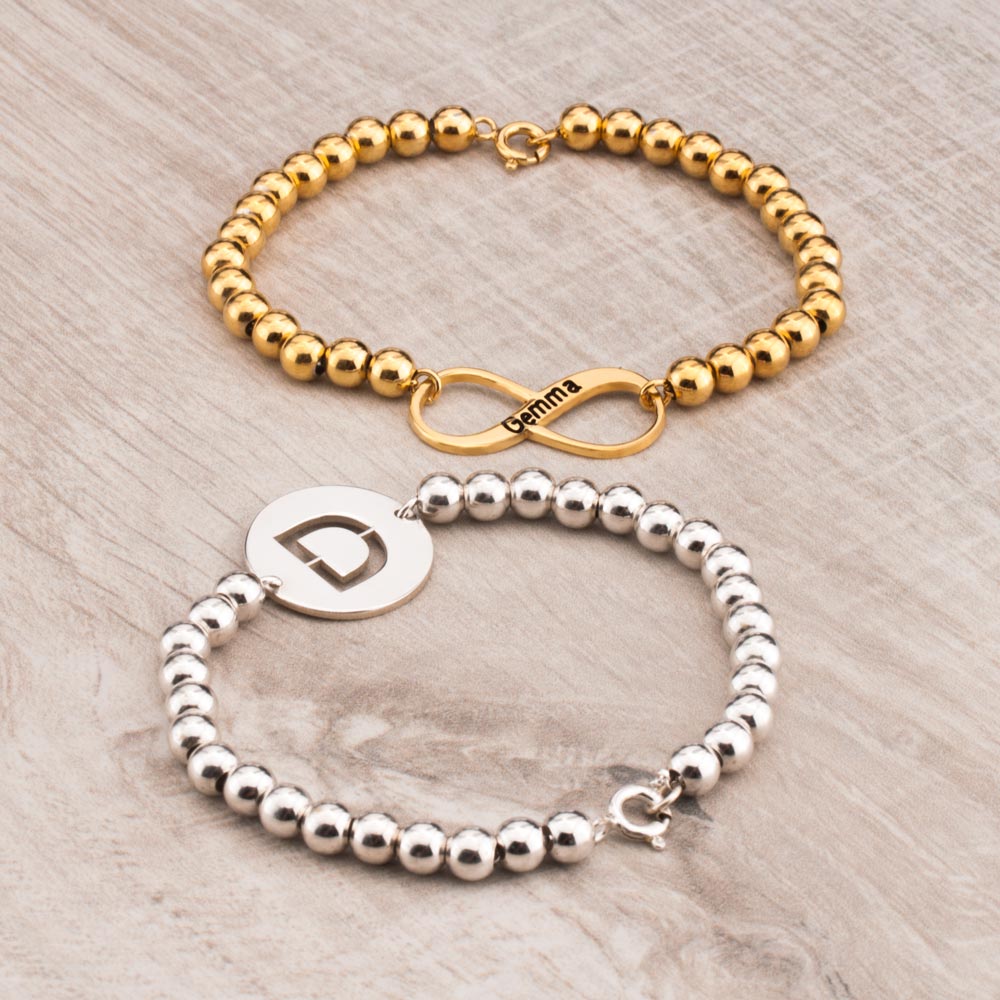 The items I received will be pictured in an upcoming post!  I want you to know about the way oNecklace works with its customers.  When selecting your items, it's so simple to request personalization to your exact specifications.  The items arrive in a lovely gift box, perfect for gift giving.  I am always impressed with the way oNecklace stays on the cutting edge of the jewelry industry.  They're right on trend with current styles, using quality metals and materials to create their beautiful pieces.  For now…..
Follow oNecklace
Instagram: @onecklace
Facebook: oNecklace
Twitter: @oNecklace_com
Pinterest: onecklaces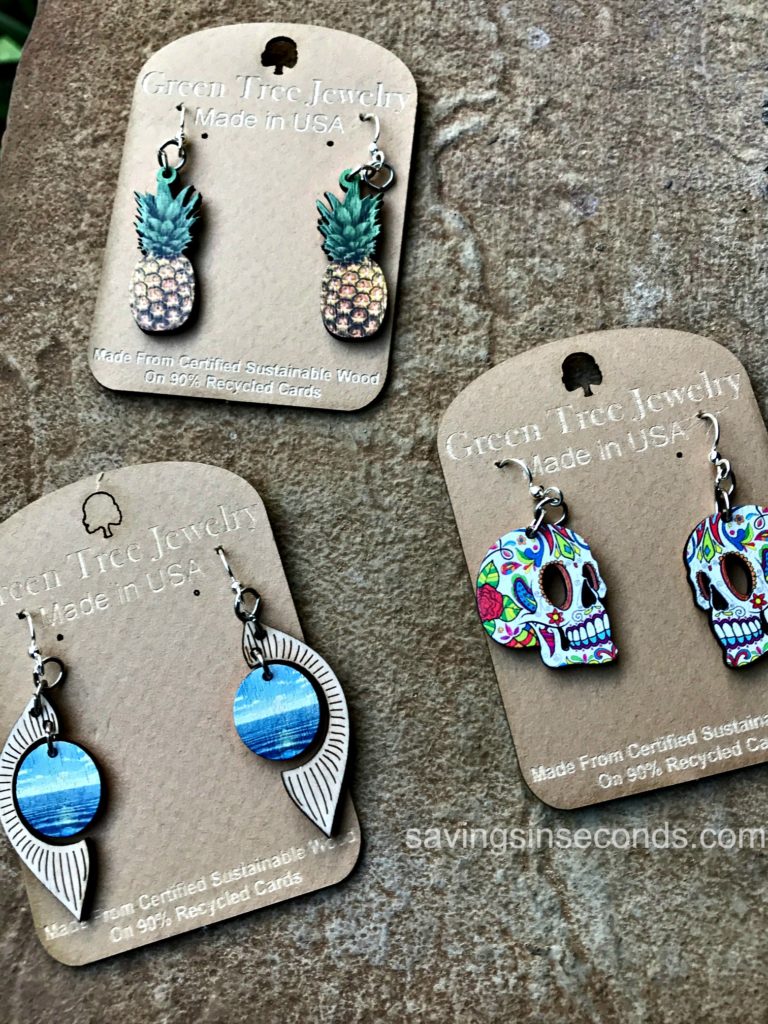 I was recently invited to try Green Tree Jewelry; they sent me 3 pairs of their laser-cut wood earrings.  This unique company creates super funky items that are perfect for the girl who wants something completely out of the ordinary.   For example, have you ever seen kinetic gear earrings?  Also, check out cool items for the steampunk fan.  Green Tree uses sustainably sourced wood, so kudos to them for making it fun to go green!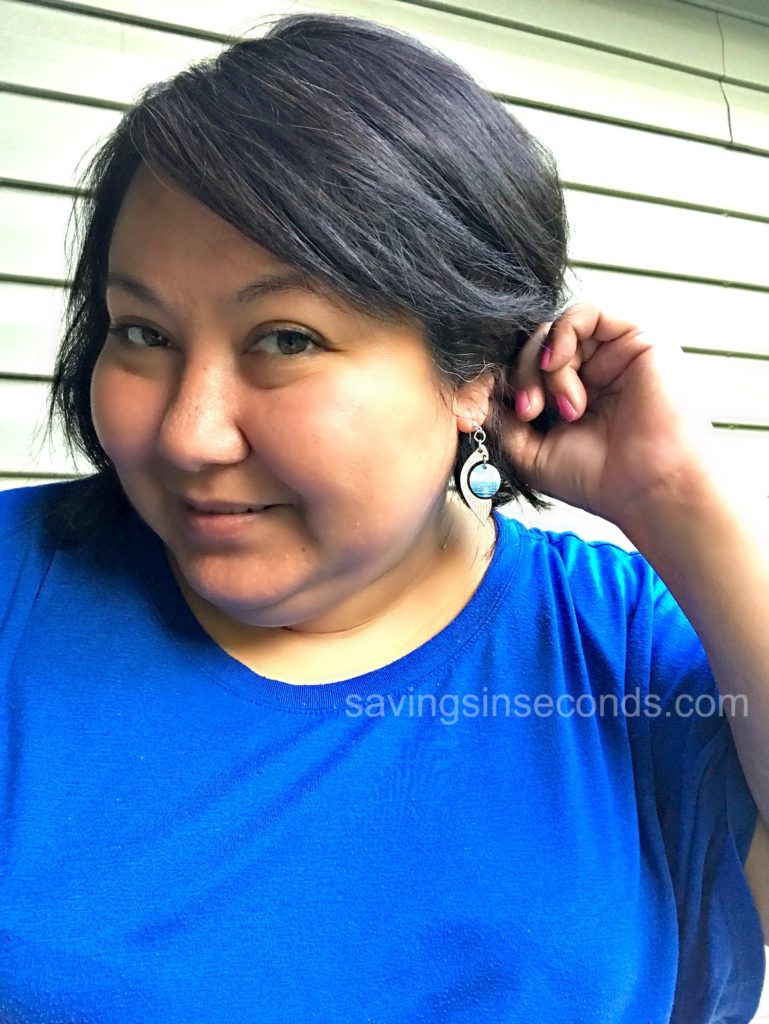 All 3 pairs of earrings I received had fishhook backs and came on an earth-friendly card backing.  I loved the Ocean Pearl earrings I received.  These will be worn frequently this school year!  The pineapple earrings are cute and trendy; my 6th grade students will love seeing me wear those.  I also received a pair of skull earrings that, while colorful and cute, just aren't my style.  Green Tree suggested that I give them away to a reader. Lucky you!
Follow Green Tree Jewelry
Instagram: @GreenTreeJewelry
Facebook: GreenTreeJewelry.com
Twitter: @GreenTreeJewelr
Pinterest: Green Tree Jewelry
One lucky reader will win the Profile Sugar Skull earrings I received.  They are brand new, have never been worn or tried on.  The giveaway is open to US/CAN readers ages 18+. Void where prohibited by law.  Please visit the form below to enter. Good luck!
Giveaway has ended.
Thanks to oNecklace and Green Tree Jewelry for sending me these items!