Now that my daughter is turning 9 years old, it's harder for me to find active toys that she likes to play with.  She'll still climb trees and swim in the summers, but the jump rope isn't being picked up as often as it once was.  She wants to listen to her music, play on her iPod, and talk with her friends on the phone.  I miss those days when a new toy would really keep her moving and engaged, laughing and having fun!  Active fun for the tween is hard to come by.  (Disclosure: We received toys to play with! Opinions shared are mine.)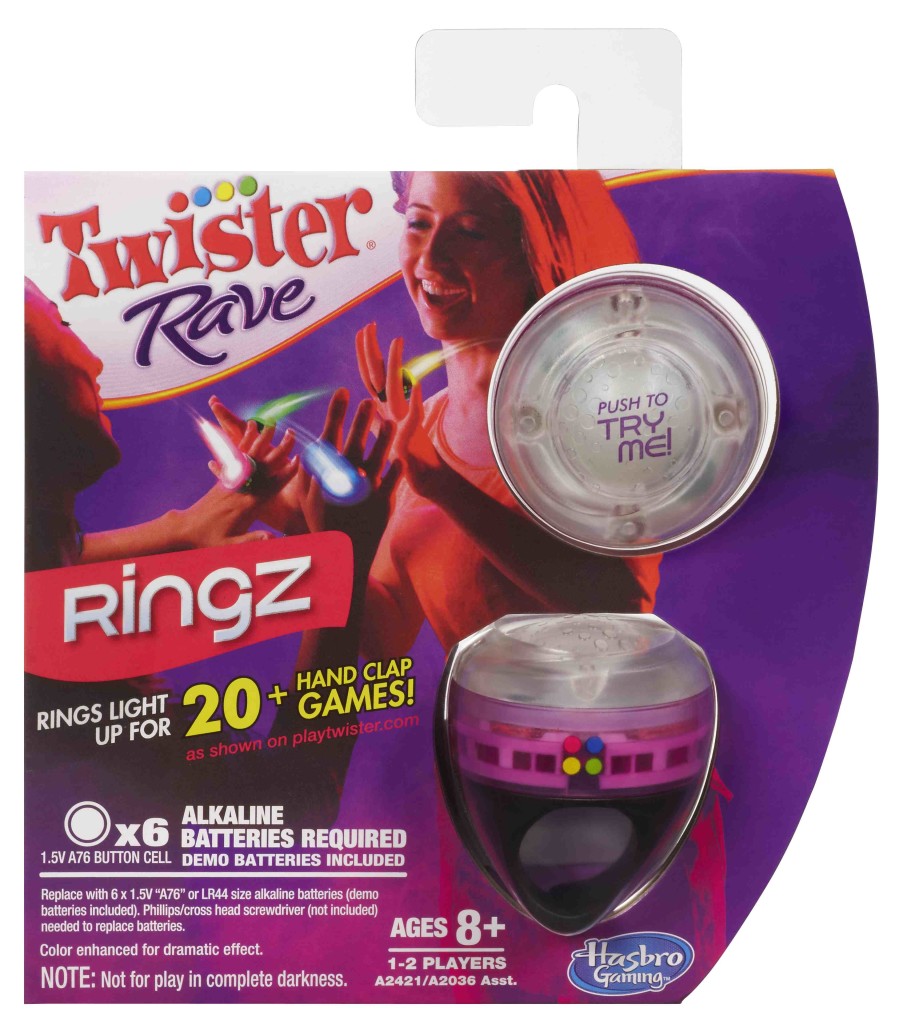 One game that she always enjoyed was Twister, so I was excited when Hasbro sent me this Twister Rave Ringz Game
to try.  This is a fast-paced game that requires players to twist, snap and clap while keeping the beat to different handclap games.  The games can be found online at PlayTwister.com.  The rings are coordinated to the hand clap so that the players can see if they correctly kept the beat.  It's easy to transport, so you can take it along wherever you go.  It's an addictive challenge, too; the whole family wants to take turns playing along.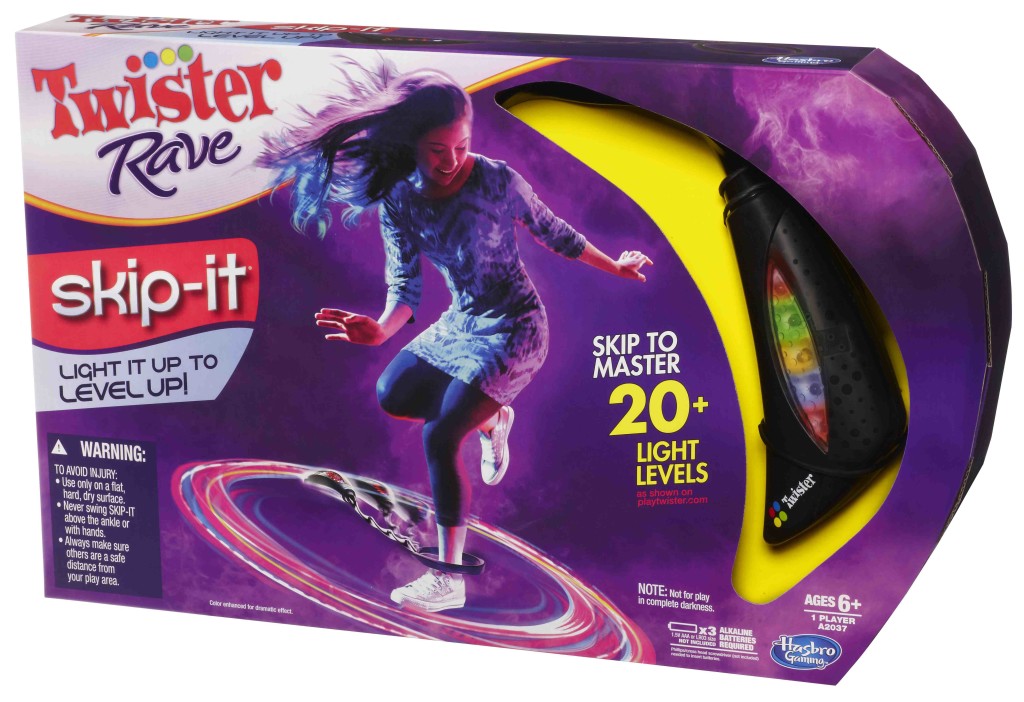 The next toy we tried was the Twister Rave Skip-it Light up Game
.  We used to have the regular Skip-it toy and it got so much use.  We all played with it and enjoyed it for a long time.  It's great exercise, by the way!  Somehow our Skip-it was lost and we never found it.  So I was really excited when this new and improved model came along!   The Rave version has lights that glow as you skip.  The longer you skip, the more levels you pass. It just adds an interesting new challenge to the already fun game.  It's also more fun to watch with this light-up version!
I am so glad that we have these new toys that are fun to play with both outside and indoors.  My kids are sure to get lots of use out of them.  They are also fun toys to pull out when friends come over for playdates, to take on class picnics, and other events where you're asked to bring along a toy to play with.  If you purchase these as gifts, be sure to provide the batteries as well because they aren't included in the Skip-It package.  Demo batteries do come with the Rings.
Find these Twister games at a store near you, or purchase them online!  The Easter Bunny can be the favorite of all the special gifters this year 🙂   Follow Twister on Facebook, Hasbro Game Night on Facebook and Twitter.
One lucky reader will win BOTH of these games!  Giveaway is open to US readers ages 18+ (void where prohibited by law.)   Enter using the Rafflecopter form below. There is a quick turn-around period for this giveaway, so I am asking within the form for the entrant's mailing address in order to ship the prize right away. Rest assured that this information will be deleted after the winner is selected and the product is shipped. Good luck!