Disclosure: I received this book to review. Post contains affiliate links; opinions shared are mine.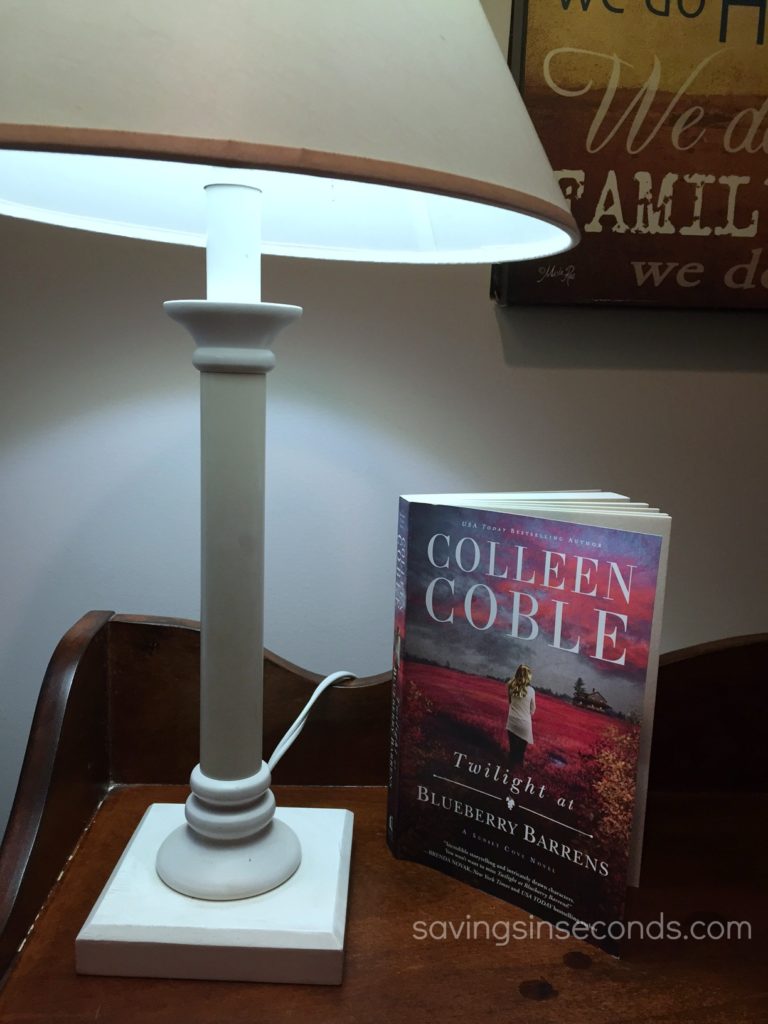 The cover. The title. The author.  All of those features captured my attention when Twilight at Blueberry Barrens came up for review.  It arrived on Friday and I finished it in the wee hours of the night!  
You should be aware that this is book 3  in the Sunset Cove series.  I didn't realize that, so I went online and purchased the first book, Inn at Ocean's Edge, right away (as the used option on Amazon — was less than $5 shipped).  I actually have Mermaid Moon on my bookshelf but haven't read it yet. That will be changing!  If you haven't read the other books, you can probably figure it out along the way.   Coble sneaks in some reminders so that loyal readers will easily catch up with the plot. It just created more questions for me, which is why I need to buy the previous books in the series.
Still, I plowed ahead with Twilight at Blueberry Barrens.  The characters, twin sisters Kate and Claire, had a great rapport that made me wish I had a twin.  Their strong bond was inspiring.  Throughout the story, I kept thinking about the meaning of family.  Biology can create the backdrop of family.  It's important to remember that family can include those people we choose to connect to our lives.  The characters faced difficulties in their lives such as severe illness, childlessness, and death threats.  By sticking together, they helped each other get through those tough spots, no matter how dangerous.  This type of suspenseful, inspirational reading will keep you reading! Fans of Christian fiction who prefer a book with other significant themes will appreciate the intense emotion of Twilight at Blueberry Barrens.