Disclosure: I received this book for review; opinions shared are mine.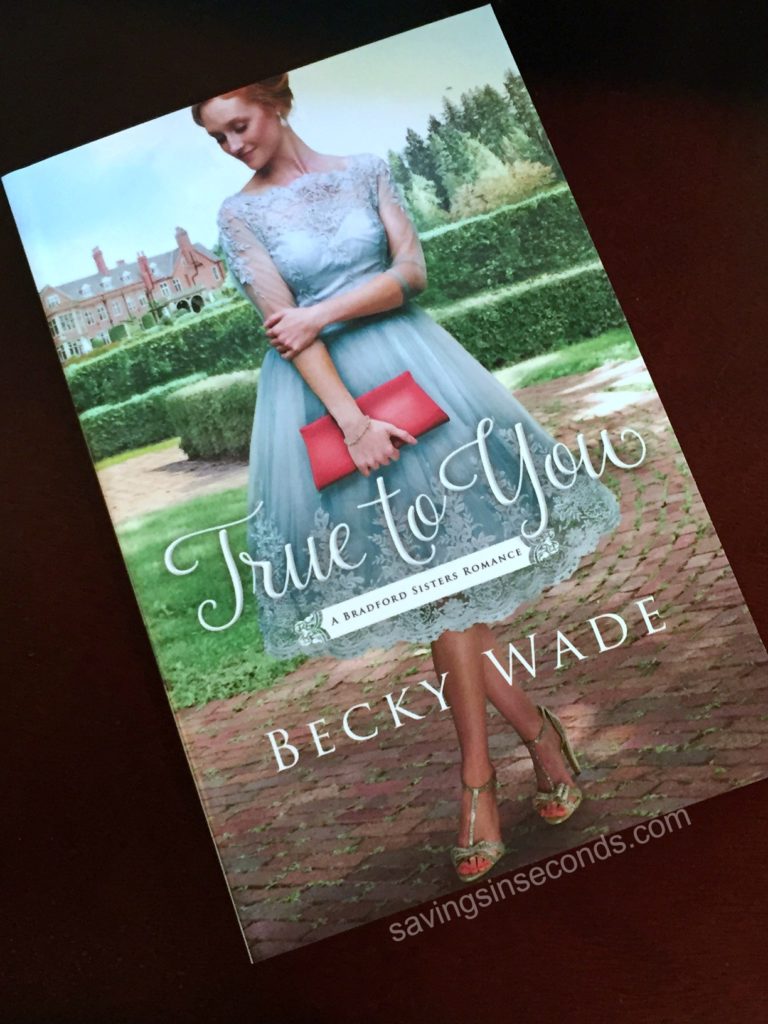 "Finding oneself at the mercy of a crazed gunman isn't all fun and games."  ~Nora Bradford, True to You by Becky Wade
What an eyebrow-raising first line!
Just as you'd expect from a line like that, True to You's main character Nora was spunky and sarcastic. I usually find Becky Wade's characters to be a little too sweet for my taste, so right away I was Nora's fan. 
As she does in her other books, Wade takes the time to really develop a scene for her readers.  You start to imagine the setting in your mind. The characters become almost tangible, and you find yourself anticipating what will happen to each one.
Since this was the first in the series, much time was invested in creating the world of the Bradford Sisters.  To that end, some details were a bit too drawn out.  For example, the play-by-play dialogue grew tiresome. I think it was meant to serve as an example of the playful banter between characters, as well as allow Nora to dissect every nuance of conversation, but it just got on my nerves.  Also, several situations worked out with excessive convenience.  As long as you don't go in hoping for a realistic story (who does, with a romance?) you'll enjoy this lighthearted book.  Becky Wade does a great job of creating drama around seemingly unimportant situations, tying it all together in the end.
I'm looking forward to the next book in the series.  It should be fun to hear about the other sisters!
Do opposites really attract? John and Nora might just be the perfect match. Find out in True to You, book one in Becky Wade's new series! Genealogist and historical village owner Nora Bradford has decided that burying her nose in her work and her books is far safer than romance in the here and now. Former Navy SEAL and Medal of Honor recipient John Lawson is a modern-day man, usually 100 percent focused on the present. But when he's diagnosed with an inherited condition, he's forced to dig into the secrets of his past and his adoption as an infant, enlisting Nora to help him uncover the identity of his birth mother. Finding the answers they're seeking will test the limits of their identity, their faith, and their devotion to one another.
Celebrate the launch of Becky Wade's new series by entering to win a fabulous prize pack and $100 cash card!
One grand prize winner will receive:
A copy of True to You
A $100 Visa cash card
A prize pack hand-picked by Becky
Enter today by clicking the icon below, but hurry! The giveaway ends on May 30. The winner will be announced May 31 on the Litfuse blog.
I received this book from Litfuse. Opinions shared are mine.