We LOVE the Chick Fil A in Johnson City.  First of all, the employees are so very friendly.  They are always super kind and offer to help in whatever way they can.    When the drive-thru  line is busy at breakfast or lunch, they have someone standing outside to take the orders.  It makes things go so much more smoothly and the time is nothing compared to waiting in the drive-thru at other restaurants.    The restaurant always has some great special going on for customers.  September is loaded with awesome deals at Chick Fil A.    You can find these by looking for the sign near the entrance.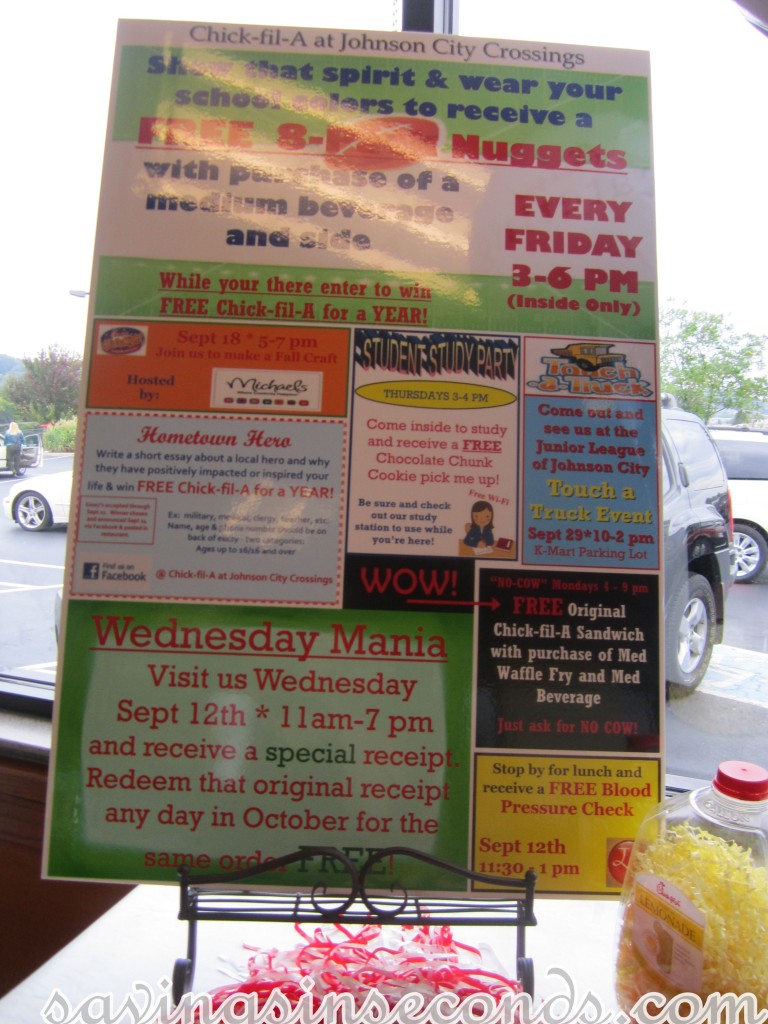 I hope you check out the deal that takes place on September 12 (tomorrow!)  —- from 11 AM to 7 PM, make a purchase and keep your special receipt.  In October, just take that receipt back and redeem it for the same order FREE!!!    That is great savings on a yummy meal.  My kids could eat Chick Fil A every day, they would love getting the same meal again in October.
I also love the fun things they have going on to encourage studying.  Getting a free cookie for studying definitely sweetens the deal.   If you're a college student or just need a place to crash to catch up on email, you can settle into these comfy chairs.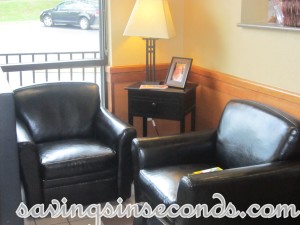 You can follow the Chick Fil A at Johnson City Crossing on Facebook for updates about these special savings opportunities.  Tell them that Savings in Seconds sent you!