Disclosure: I received this book in exchange for an honest review. Post contains affiliate links; opinions shared are mine.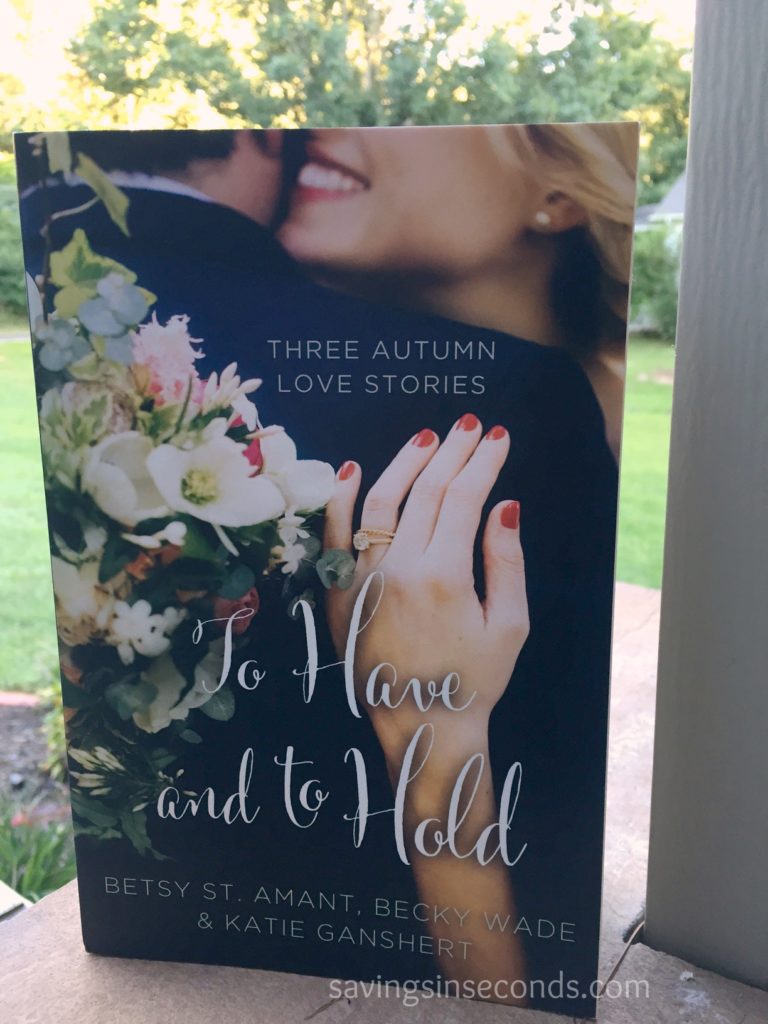 Sometimes what you need is a sweet romance.  One that takes place in a bakery? Even better.  To Have and To Hold is a collection of three novellas by three amazing Christian authors.  It's the perfect way to start the autumn season!
When this book arrived in my mailbox, I immediately (within two minutes) sat down and started reading.  That's how adorable the cover is! These stories are fairly predictable, which is to be expected in novellas I suppose.  The problem I had with Love Takes The Cake was the fact that the perspective bounced back and forth between the main characters.  With such a short story, I think it would have been easier to read if it had stayed with Charlotte's point of view.  Otherwise, I really enjoyed the way that author Betsy St. Amant incorporated the setting with the story line.
The Perfect Arrangement starts off with two college roomies, which was a special touch.  I'm still close with my college roommate, despite the miles.  The story itself plays out through a series of messages between Amelia and Nate, which is utterly charming. Adorable flirtation aside, the drama in this story is worthy of becoming a movie.   Oh, and Nate even quotes Mr. Darcy.  Sigh. My feelings must not be repressed.
You know those stories that start with a strange scene, followed by a "2 weeks earlier" and you get started on a whirlwind? Love in the Details is kind of like that.  It's the perfect ending to this book because things don't go exactly as planned throughout the story. I really liked the main character, Holly, and the way she loves people.  It's a classic love story that will leave you smiling!
What types of romantic stories do you enjoy?