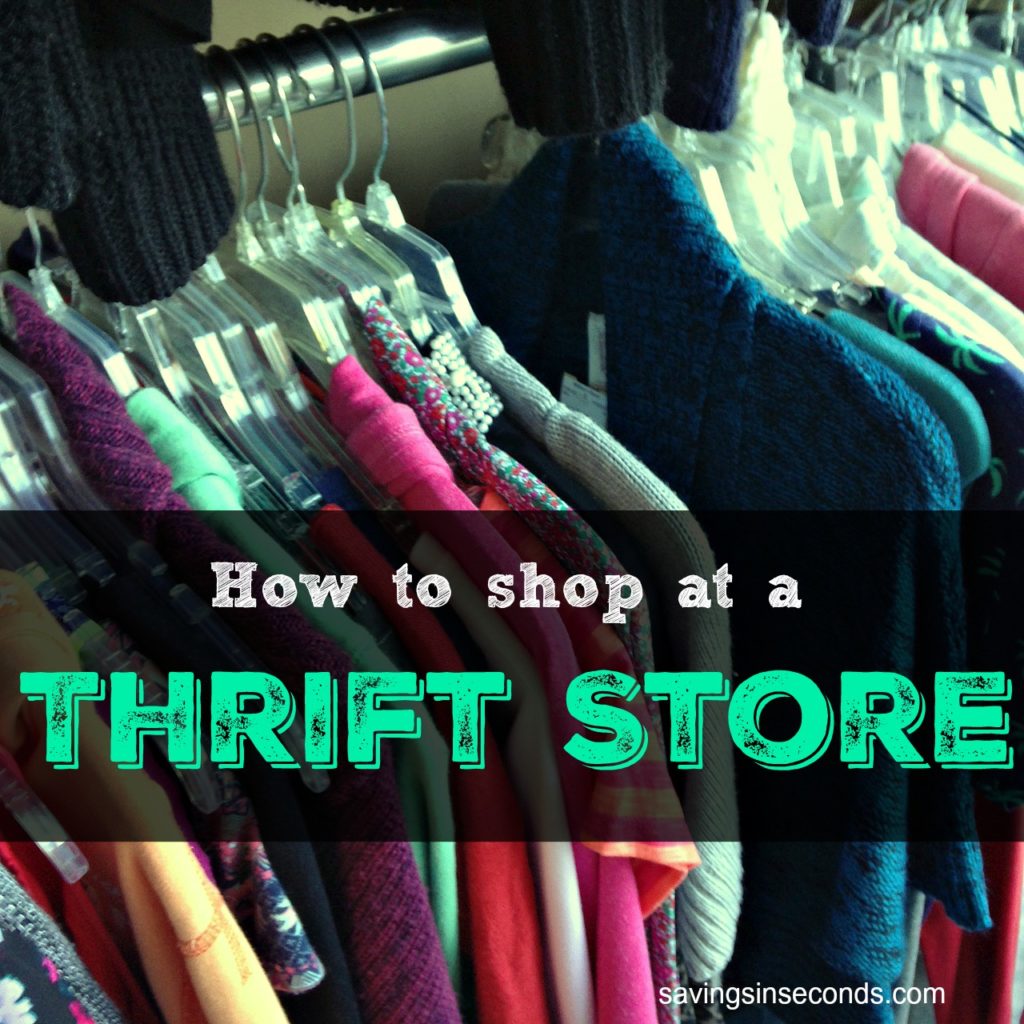 Recently, one of my friends surprised me by saying she has never shopped at a thrift store.  The statement was offered when she complimented my dress and asked where I bought it.  I told her that I purchased it at a consignment shop, which is similar to a thrift shop in terms of inventory.  She said she's never shopped in one because she "didn't know how."  I can understand how a thrift shop experience could be intimidating, but it's so rewarding for a frugal shopper!  My best thrift store bargains have included a Lilly Pulitzer dress for $1.  A cute dress I recently found has garnered many compliments (people keep asking me if it's a LuLaRoe).  Many of my purchases still have the original store tag on them; they've never even been worn!  Thrift stores are really fun; it's kind of like a treasure hunt.  Here's what I do…..
If it's your first time, ask around to find a store that has a little higher quality — which will probably translate to higher prices in exchange for better selection.  An established chain like Plato's Closet typically offers brand names and on-trend styles.  I wouldn't start with the very low-price stores for a first timer.  Once you're comfortable shopping in the thrift store setting, you're ready to stop when you see a sign like this one: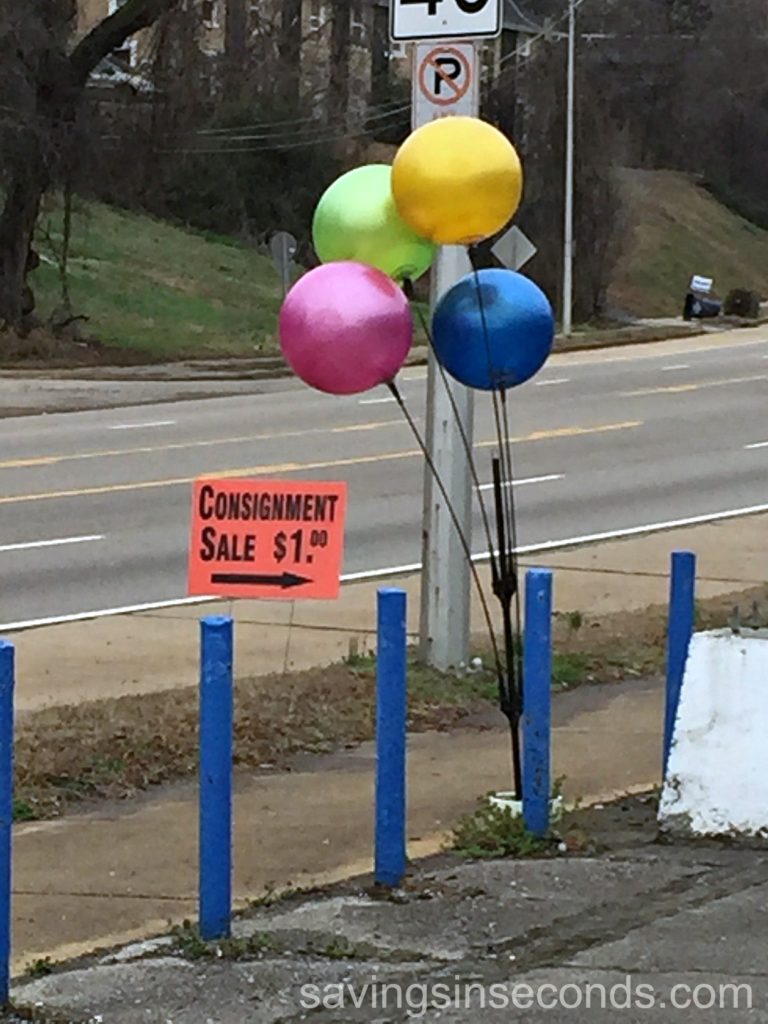 Go with a very vague idea of what you'd like to purchase.  Instead of being specific — i.e., "a black collared shirt" — look for a broad range of items.  I usually go with the intention of finding a pair of khakis for work, or maybe a dress for church.  Most of the shops I've seen have had the same layouts.  Usually, items are sorted by style, then size, then color.  For example, all the tops are on one rack, sorted by size and color range.  It's not unlike shopping at a T.J. Maxx or similar store — just lower prices!
Know the sales!  Thrift shops tend to have ongoing deals beyond the low price tags.  In one store, you might need to look at colored tags.  In another store, you'll need to be aware of the listing date.  The lowest-price items might be set out on a dedicated rack, but not always….so pay attention as you shop.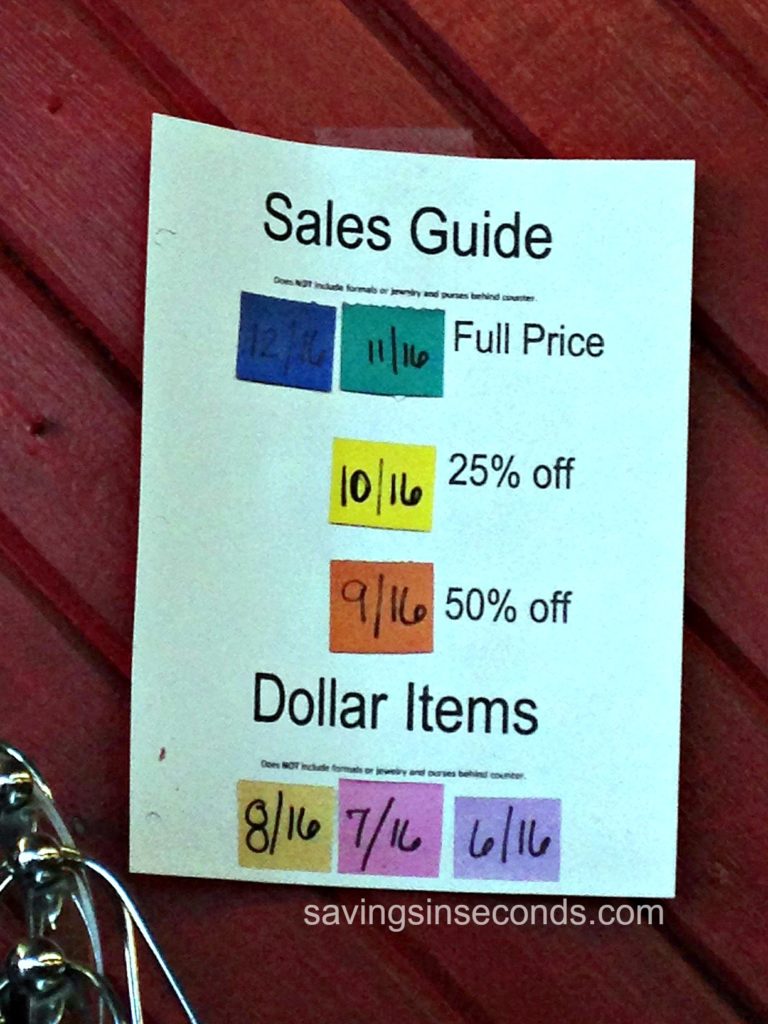 Once I get started, I browse very quickly.  I don't look at every single item.  Glancing at the tags first, then the items, ensures that I'm finding the lowest price deals.  At the store with dollar items, there were 3 different color tags that sold for $1.  I looked specifically for those tags, pausing to look at an item only for those colors.  Sometimes a brand name item catches my eye, so I will stop to check the price. It might be significantly below retail.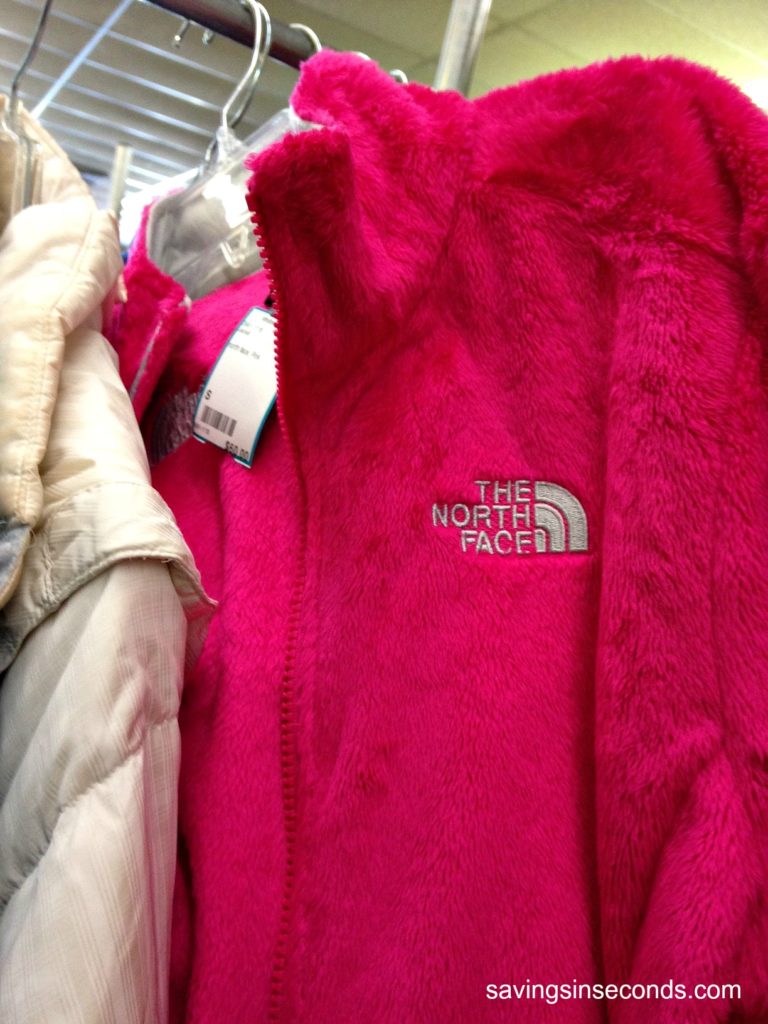 A few last tips:
Before buying for someone else, don't be afraid to send a photo text.
Thrift stores usually have fitting rooms just like other stores.  Definitely try on items if you're not sure about fit or the cut.
Check an item inside and out for wear. Even gently used items can have torn seams or missing buttons.  It might be worth it to buy cheap and repair….and it might not.
If you see new accessory items – such as purses, scarves, and jewelry – consider snagging these as gifts.
Do you have any thrift store stories to share?