Disclosure: I received this book free through the blog tour. Opinions shared are mine.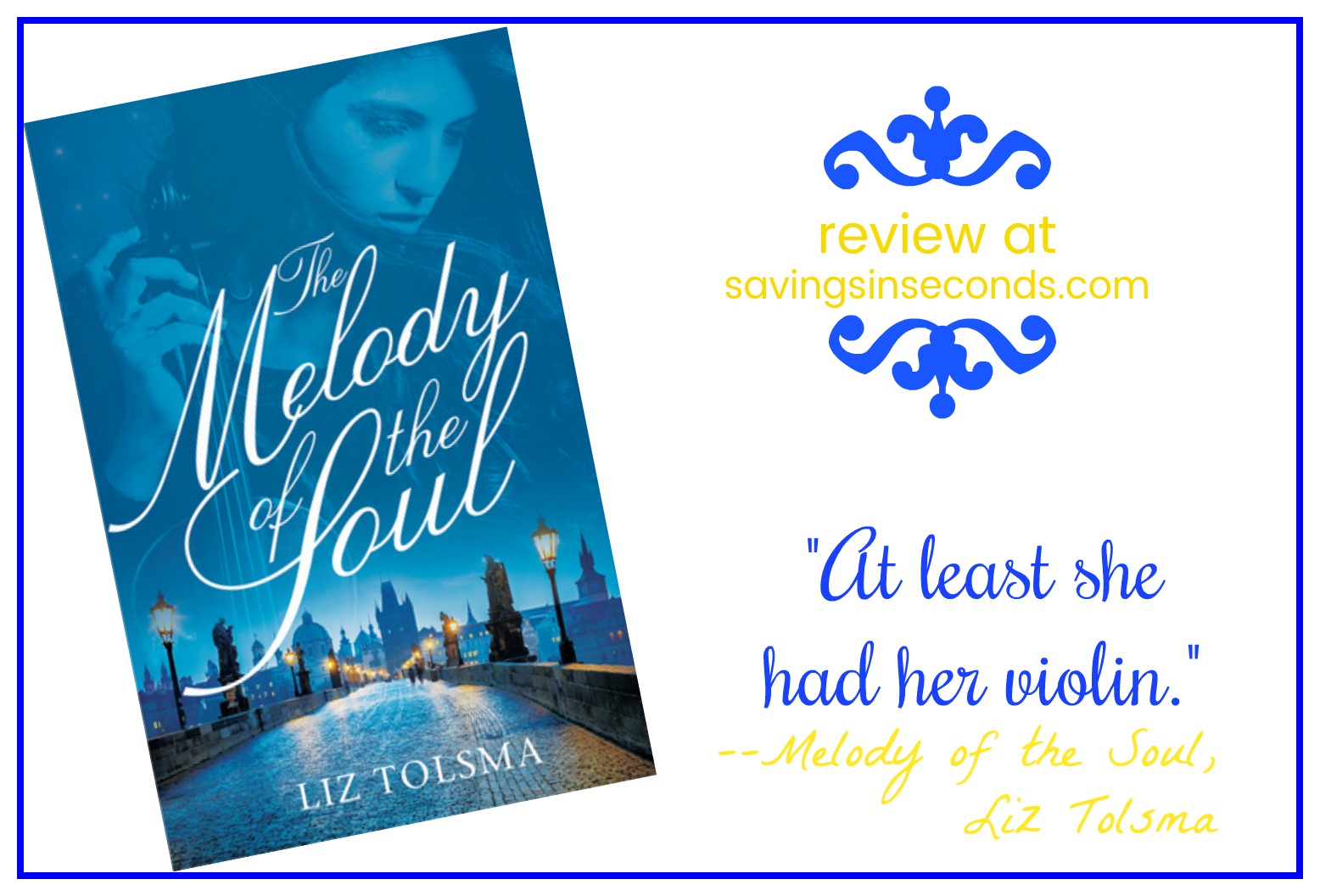 Historical fiction is my go-to genre. I love learning a little something more each time I read, and Liz Tolsma always provides an excellent view of life during a wartime era.  Of all the Liz Tolsma books I've read, The Melody of the Soul is my favorite.  
This book, like many of Tolsma's others, is set during the World War II period.  Right from the first moments of the story we're thrust into a heartbreaking moment.  Steel your heart for some sadness because Anna goes through some very difficult moments in Melody of the Soul.  Music provides her with a much-needed respite from the daily strife of survival.
The characters experienced constant fear and distrust, which left me feeling unsettled through much of the book.  Though it's faith based, this story doesn't dwell on religion or theology.  It's the simple fellowship of humanity that fuels the plot onward.  Tolsma delivered a suspenseful yet emotional journey in these pages.  A glossary of Czech and German words provides a helpful guide, since I was unfamiliar with many of the foreign words.
I recommend this book to any fan of historical fiction and romance.  It's a  clean read that carries tremendous tearjerkers!  Follow the rest of the tour to see what other readers are saying.
---
Travel back in time to 1943 and meet Anna Zadok, a Jewish Christian and concert violinist whose career is ended because of Nazi occupation in Prague. Don't miss the new historical novel, The Melody of the Soul, by Liz Tolsma. Though musical instruments have been declared illegal, Anna defiantly continues to play the violin. But Officer Horst Engel, quartered in Anna's flat and dissatisfied with German ideology, enjoys her soothing music. When Anna and her grandmother face deportation, Horst risks everything to protect them.
Join Liz Tolsma and other bookworms for a Facebook Live event on February 6, plus enter to win Liz's prize pack giveaway!
One grand prize winner will receive:
One copy of The Melody of the Soul
Enter today by clicking the icon below. But hurry, the giveaway ends on February 6. The winner will be announced at Liz's Facebook Live Party. RSVP for a chance to connect with Liz and other readers, as well as for a chance to win other prizes!
RSVP today and spread the word-tell your friends about the giveaway and Facebook Live party via social media and increase your chances of winning. Hope to see you on the 6th!
Thanks to Litfuse for providing me with a copy of this book.