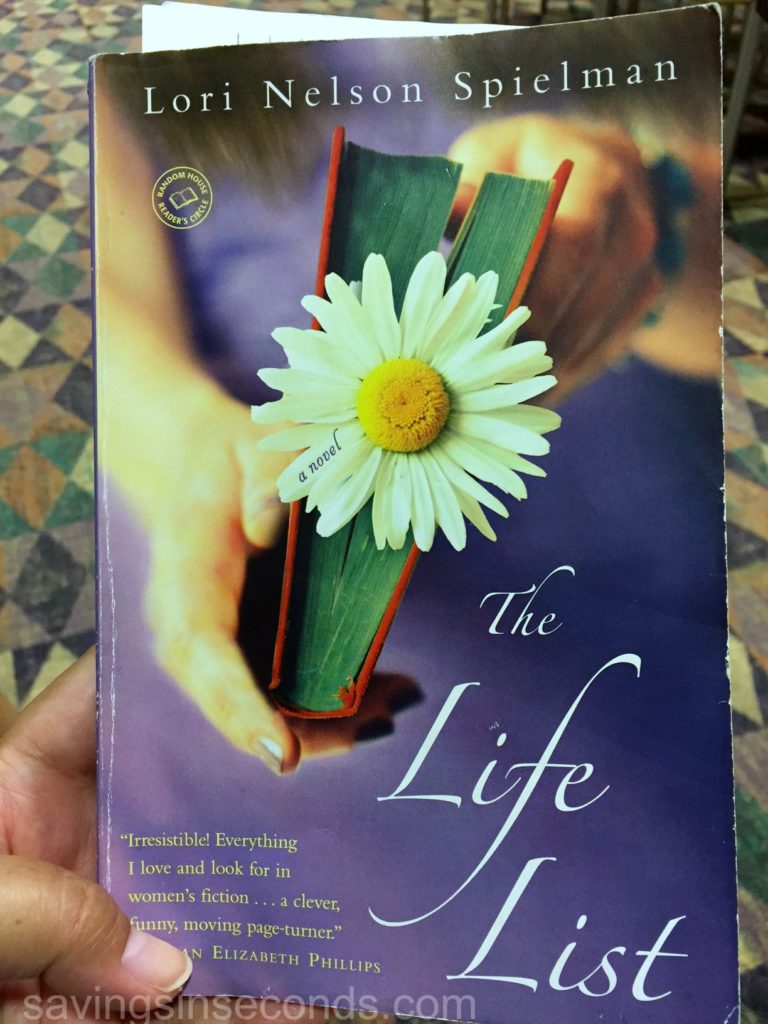 This.
This is the image I sent to my sister, telling her I couldn't wait to share this book with her.  It's so good that I just had to share it with you, too! 
(Disclosure:  This post contains affiliate links. If you make a purchase through these links I might earn 0.02% or some similar percentage and – magically – it costs you nothing extra!  Opinions shared are completely mine.)
I'm not even sure how I heard about The Life List, to be honest.  Somehow it was on my PaperBackSwap wishlist, and at some point a few weeks ago it was offered to me.  If you have stacks of books sitting around and haven't joined PBS, you're missing out on some serious bookish fun.  Read this post to find out what it's all about. If you're a quick learner, just join PBS and get started on your own wishlist!
So, back to The Life List.  It's a smart, upper crust version of Bridget Jones or even the Shopaholic.  The main character Brett mourns her mother's death while anticipating a major promotion at the family business.  When things don't turn out as she planned, she thinks it's going to be the end of her world.  While that isn't too far from the truth, the reader soon finds out that Brett definitely needed a gentle kick in the pants, and her mama was going to take care of it even in death.
One aspect that made The Life List so unusual was the way Elizabeth, Brett's deceased mother, was such a strong presence throughout the book.  I thought it would be difficult to relate to Brett because of her family's wealth; however, she was pretty down to earth.  Her endearing mannerisms made me root for her every step of the way.  Though I figured out the ending pretty early on, there were enough surprises to keep me hooked.
This book quickly earned my-favorites-ever status.  It was the type of story that made me appreciate my blessings….even from the stiff chair in a hospital room.  When the book's scenes started to play out in my mind, I started hoping that this might be a movie someday.  Don't wait, add The Life List to your wishlist right now!