Disclosure: I received this book from the publisher for review. Opinions shared are mine, and post contains affiliate links.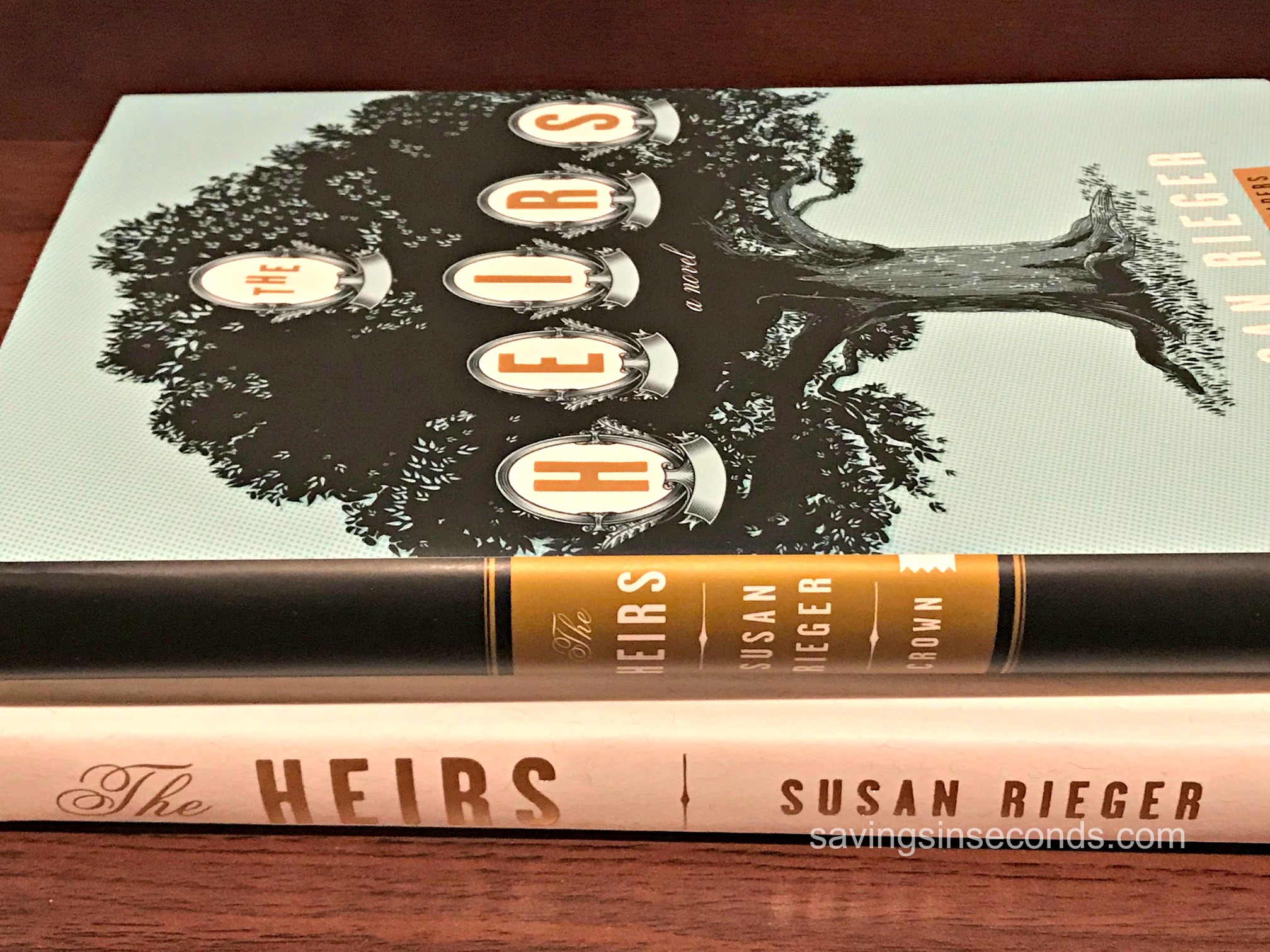 As we embark upon the holiday season, let's take a moment to appreciate family.  Read that with a hint of sarcasm, people.  Now, there are family members we like, and then there are family members we tolerate.  The Heirs by Susan Rieger pokes fun at the stereotypical wealthy, blueblood family.  In the book, we get to see how those tolerated members of the family survive! 
As I read The Heirs, I kept thinking back to the days when I wanted to emulate Martha Stewart.  My yearly subscription to the magazine was on auto-renew.  Her how-to books filled my shelves, and I wore blisters on my fingers making a cranberry wreath for my mother-in-law.  Then came the day of Martha Stewart's fall, when she was on the news for her cheating schemes instead of her cranberry scones.  It shocked me; in my naivete I'd never considered that such a perfect person could denigrate herself.  The Heirs has a similar knocking-down feeling.  It puts a golden family in the spotlight and makes light of their tragedy, dysfunction, and shocking situations.  Don't we see those stories on TV when you least expect it?  Here it is in book form.
Though the story line was fairly interesting, the book moved at a snail's pace. I really struggled to get into the deeper chapters because I just wasn't motivated to pick it up over and over.  This was not one the books that I sat down and read cover to cover without taking a breath.  If you are a fan of contemporary fiction with a healthy dose of sarcasm, this might be a good read for you.  If, like me, you prefer books with fast-paced action, read the preview on Amazon first to see if this floats your boat.