I don't normally get to title a URL with "The Hamptons."  This is a good day.
Disclosure: I participated in the blog tour. Opinions shared are mine.
It seems that most of the books I've read recently have main characters who come from abusive, poverty-stricken homes.  In Holiday in the Hamptons, Fliss is from an affluent background, but that doesn't stop her father from being a menace to the family.  The emotional strain of being beaten down during her childhood leaves Fliss a determined but broken young woman.
While this is a romance — and somewhat predictable — there is a lot to value in its message.  Depending on one's family and friends can be a challenge.  Fliss has to learn to give up some control and let down walls.  I was frustrated with her during much of the book because she seemed so determined to get her own way in life, yet that's exactly what made her such an endearing character.  A final strength of the book was Seth.  He represents loyalty, emotional stability, and unconditional love.  I just adored him!
My final vote is this: 4 stars.  This could be a J.Lo movie!
Giveaway Details:
1 winner will receive a Kate Spade Beach Themed Prize Pack, US/Canada Only.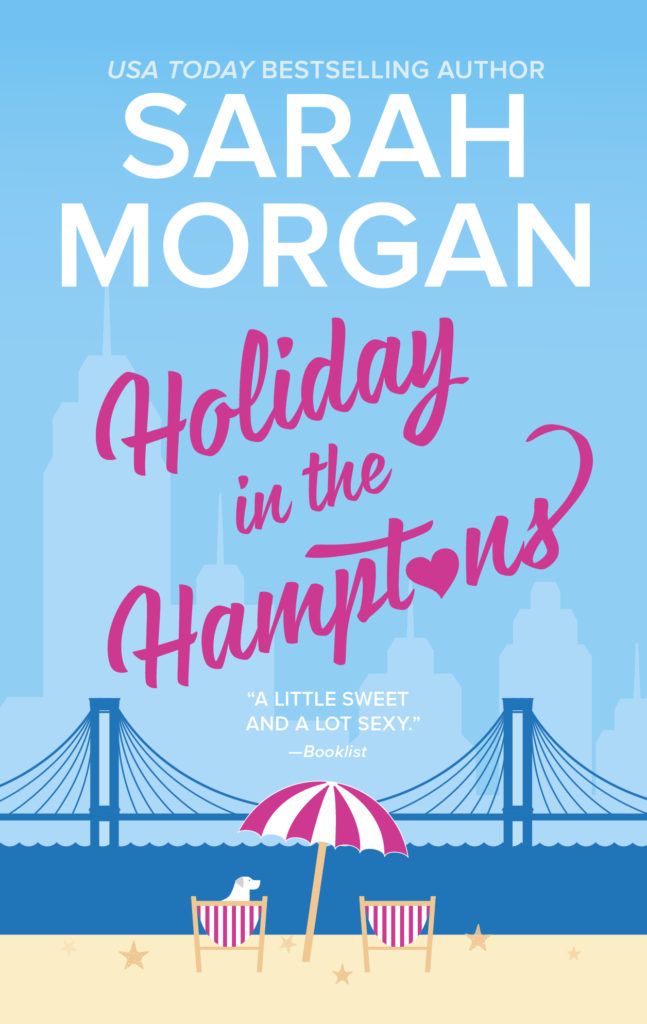 About the Book:
Title: HOLIDAY IN THE HAMPTONS
Author: Sarah Morgan
Pub. Date: August 29, 2017
Publisher: Harlequin Books
Pages: 384
Formats: Paperback, eBook, audiobook
Find it: Amazon, Audible, Barnes&Noble, iBooks, TBD, Goodreads
The perfect summer escape? 
Professional dog-walker Felicity Knight loves everything about New York…until her ex-husband starts working at her local vet clinic. She hasn't seen Seth Carlyle in ten years, but one glimpse of him–too gorgeous, and still too good for her–and Fliss's heart hurts like their whirlwind marriage ended yesterday. So when her grandmother in the Hamptons needs help for the summer, it seems the ideal way to escape her past.
Their relationship might have lasted only a few scorching months, but vet Seth knows Fliss–if she's run away to the Hamptons, it's because she still feels their connection and it terrifies her. He let her go once before, when he didn't know any better, but not this summer! With the help of his adorable dog, Lulu, and a sprinkling of beachside magic, Seth is determined to make Fliss see that he's never stopped loving her…
Sarah Morgan delights with more love and laughter in her acclaimed series From Manhattan with Love, which Publishers Weekly calls "engaging…a classic sweep-you-off-your-feet romantic experience."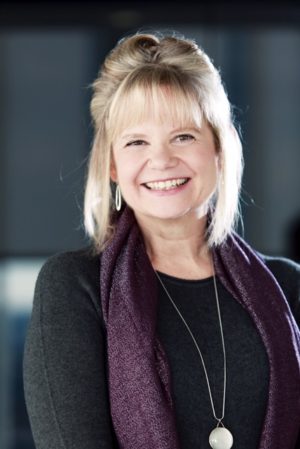 About Sarah:
USA Today bestselling author Sarah Morgan writes hot, happy contemporary romance and her trademark humour and sensuality have gained her fans across the globe. Described as 'a magician with words' by RT Book Reviews, she has sold over 15 million copies of her books. She has been nominated five times for the prestigious RITA© Award from the Romance Writers of America and won the award three times; in 2012 for her book 'Doukakis's Apprentice', 2013 for 'A Night of No Return', and 2017 for 'Miracle on 5th Avenue'. She also won the RT Reviewers' Choice Award in 2012 and has made numerous appearances in their 'Top Pick' slot.
As a child Sarah dreamed of being a writer and although she took a few interesting detours along the way, she is now living that dream.
Sarah lives near London with her husband and children, and when she isn't reading or writing she loves being outdoors, preferably on vacation so she can forget the house needs tidying.
Website | Twitter | Facebook | Instagram | Pinterest | Goodreads
Tour Schedule:
Week One:
8/7/2017- YA Book Nerd– Review
8/8/2017- Romantic Reviews– Excerpt
8/9/2017- Kati's Bookaholic Rambling Reviews– Review
8/10/2017- Becky on Books– Review
8/11/2017- Bookish in Texas- Review
Week Two:
8/14/2017– Books and Readers– Review
8/15/2017- A Dream Within A Dream– Excerpt
8/16/2017- Vox Libris– Review
8/17/2017- Savings in Seconds– Review
8/18/2017- ChickLit Club– Review
Week Three:
8/21/2017- Lattes & Paperbacks- Review
8/22/2017- Fire and Ice– Review
8/23/2017- Celluloid Diaries– Excerpt
8/24/2017- Bibliobakes– Review
8/25/2017- Eli to the nth– Review