Disclosure: This post contains affiliate links. Opinions shared are mine.
Romantic books are fine with me, as long as there's a decent plot that carries the story beyond the romance.  The Fifth Petal by Brunonia Barry had such an interesting backstory, with just enough romance on the back burner, that I couldn't put it down!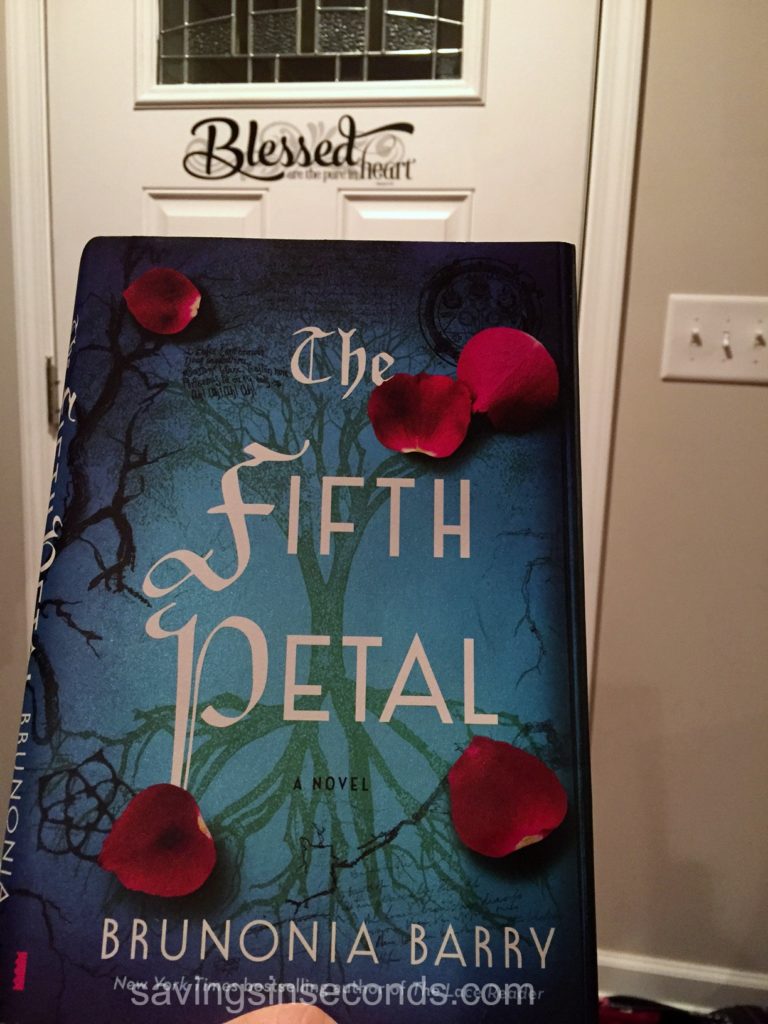 Though I didn't know it when I selected this book to review, The Fifth Petal's story is drawn from the Salem witch trials. I recently read How to Hang a Witch, so the legend of powerful descendants was still on my mind.  The mystery of the good witch vs. bad witch was truly enchanting!
What I liked best about the book was the way Barry demonstrated her extensive research on unique history without making it a boring lesson.  I found myself looking up things like "sound therapy" and "tufo" just to find out how much of it was real. The characters were so realistic that I could imagine them….almost like a small-town roll book.  Paranormal details such as the banshee and dark magic just added to the creepy factor.  If you've ever walked among the trees in a forest and felt the eerie sensation that the trees were whispering, you'll be chillingly delighted with this tale!  Though there was romance in the story, it was a natural extension of the characters instead of feeling forced.  It wasn't too graphic, thankfully, and seemed to fit in the story pretty well.  I love when history comes alive through modern stories like The Fifth Petal.
Do you like modern stories about old legends? 
I'll be sending my review copy of The Fifth Petal to one lucky Savings in Seconds reader.  Open to US/CAN residents ages 18+. Void where prohibited by law.  To enter, visit the form below. Good luck!
I received this book from Blogging for Books. Opinions shared are mine.