Disclosure: The post contains affiliate links. Opinions shared are mine.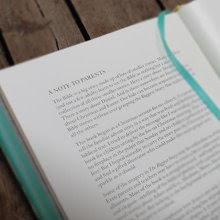 Up until this month, my son rarely sat through an entire book without being squirmy. In fact, he hadn't ever read a chapter book before August! When we moved to a new town, beginning our long daily commute to and from school, we started listening to audiobooks to pass the time in the car. That really kindled a love of reading for my son! We've explored many Bible storybooks, and one tale that never fails to fascinate him is the biggest story of The Garden of Eden. Through his questions and curiosity, the story has become fascinating to me, too. How was Eve so easily convinced by the snake? What would have happened if that temptation had never been brought to light?  The biggest story doesn't end happy for Adam and Eve, but it can for us!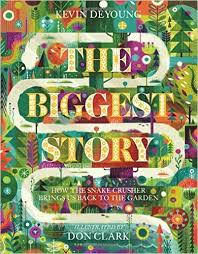 The pages of the book are entirely a work of art.  You won't believe the detail and creativity within this book!  Beyond that, look closely at the text.  The story contains imagery and allusions far deeper than other children's stories I've seen. Peruse the pages on Amazon and you'll see what I mean.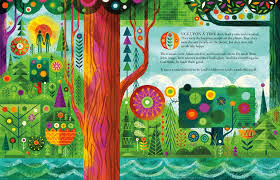 Visually captivating, there is so much for the eyes to enjoy while reading this book.  When I read the final pages, the note to parents, I realized how much this story needed to be told and understood.  The themes within The Biggest Story resonate throughout the entire Bible.  Without understanding sin, one cannot fully comprehend grace or salvation.  That's why this is that book that I'm stuck in.  It is a bold reminder of God's everlasting, enduring love for his children.
Would you like to win a copy of The Biggest Story for your library?  Enter to win on the giveaway form below. Be sure to read the specific guidelines set forth by the sponsor (particularly, FlyBy winners from the past 30 days are not eligible to win.) The contest is open to US/CAN readers ages 18+. Void where prohibited by law. Good luck!