When my husband and I teach Sunday School, we find that many of our students (3rd and 4th graders) don't bring their own Bibles to class.  While we don't mind passing out the Bibles that are kept in the classroom, it makes me wonder why the children don't bring their own Bibles to class.   I know many of them have their own because the church provided them with one.  My own daughter left hers at home many weeks because she just forgot to get it.  When Tyndale House Publishers offered to send me a Glipit Bible, I was interested to see what would be so special about it.  After all, if my daughter's pink and green Bible isn't enticing, I didn't know what would be.
Okay.  Here's the Glipit.   Savor your first impression.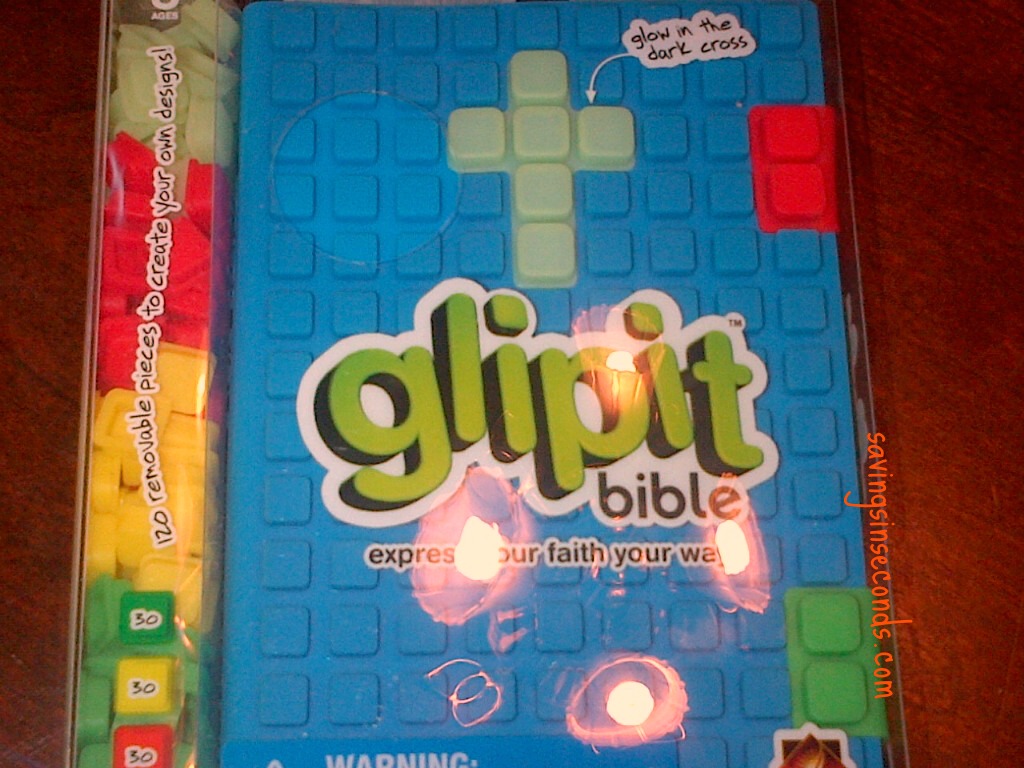 Combine a textured silicone cover with pop-on blocks and a glow in the dark cross and we have a winner, folks.  My kids couldn't keep their hands off this Bible.  In fact, I had to put it away because they were fighting over it.  When was the last time your children fought over a Bible?  Ha ha!!   Seriously though, I wanted to play with this one, too.   The cover is washable.  It can also be closed using the two removable straps on the side (also silicone pop-on pieces.)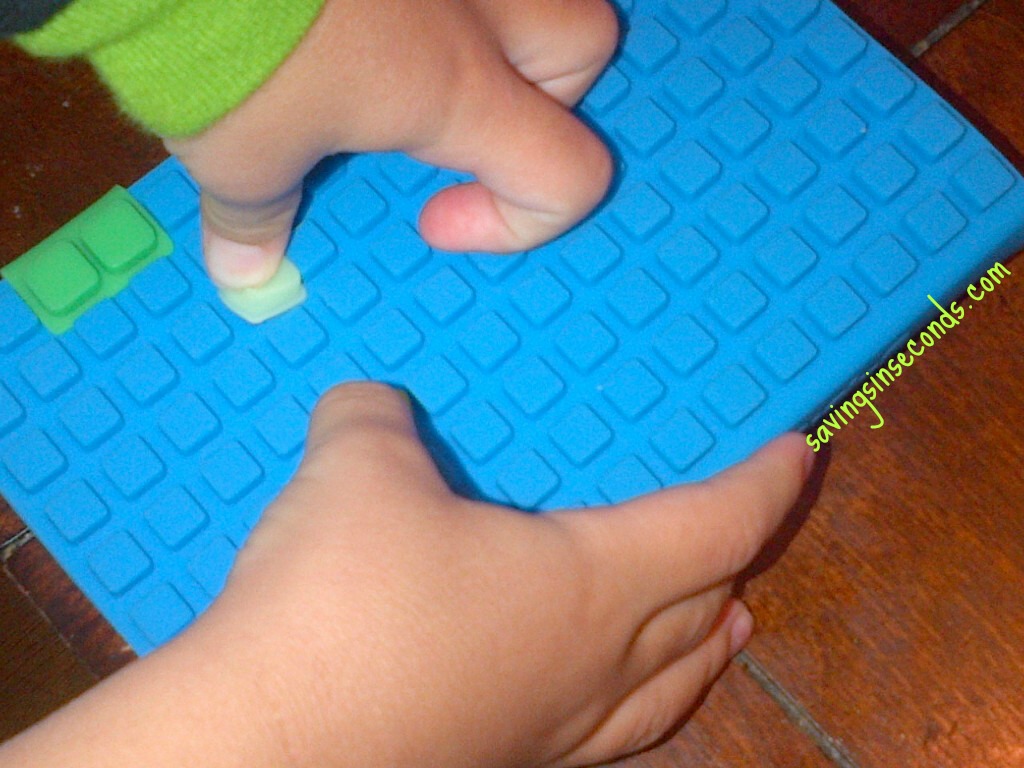 Those little pieces get scattered awfully quickly, though.  You'll definitely want to find a little container to put them in before you set out this activity.   Let your kids spell out their names, create a pattern, make a border design, or just have fun decorating the cover.  If your children have to sit through the adult service and sit quietly, this might just buy you a little time!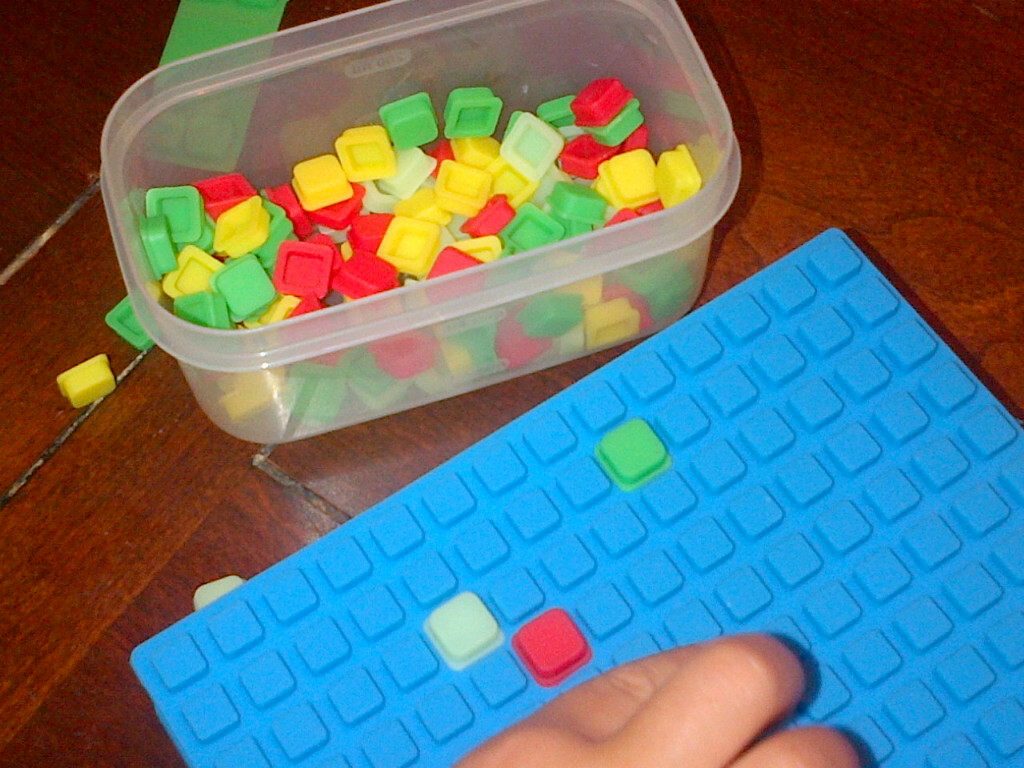 As far as the real "meat" of the Bible — the words! — I found that the print was very, very small.  I had a difficult time reading the words because it was just too tiny for me.  I'm at the point that my arms aren't long enough to hold the words far enough away.  My kids could see the print just fine.   I loved the resource pages in the front of the Bible.  There was a list of recommended verses for memorization and a good summary of the historical events in the Bible.
Will my kids want to play with the pieces all through Sunday School?  Maybe.  We'll cross that bridge when we come to it.  For now, I'm excited that there's a kid-friendly Bible that they won't lose on the shelf.   The Glipit Bible will be available on Amazon
after Auguat 16, 2013.