Disclosure: I received this book free from the publisher. Opinions shared are mine.
---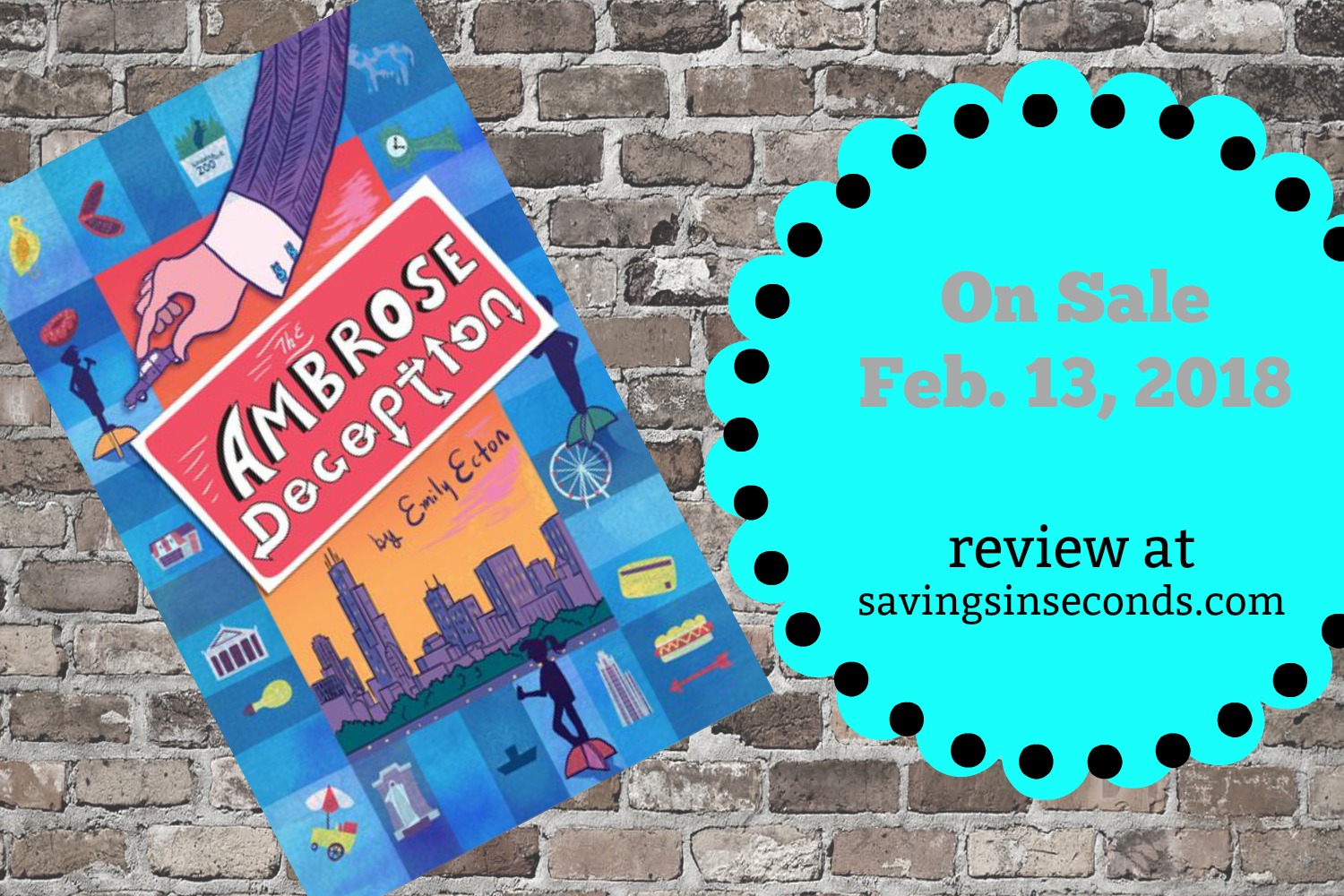 Sharing books with kids is the very best part of my job as a language arts teacher!  I'm always on the lookout for books that middle grades students won't be able to resist.  There are key features that I look for…and The Ambrose Deception has them! 
First, the plot is catchy right off the bat.  A scavenger hunt that requires a cell phone (provided) for pictures, and includes a free-to-use debit card and private car?  Even better.  The adventure takes the form of a scavenger hunt; the participants must decipher clues and think outside the box to solve the riddles. They explore the city of Chicago to find new meaning in familiar landmarks.  Already sounds like fun, right?
Also, students will relate to the main characters in this story.  The competition is by-invitation-only, and the three students who were invited aren't the ones you'd expect to see in the running for a $10K scholarship.  Their letters are the equivalent of Wonka's Golden Ticket. These are the characters that kids think they see in the mirror (whether it's true or not).  They make mistakes, they get scared, and they have flaws.  In some ways, their shortcomings become their saving grace.
Finally, the story contains promising messages of teamwork and friendship.  It's hard to be a middle schooler these days.  When kids find themselves in a bind, they might not know where to turn.  The Ambrose Deception is an excellent launchpad for class discussions.  Consider this for a lesson plan that encourages students to create (and, of course, conduct) their own scavenger hunt in their hometown! The potential for team building is enormous.
My students will love The Ambrose Deception. I can't wait to share this book with them!
What are your favorite middle grades books?
 

Thanks to Disney-Hyperion for sending me this book.
---