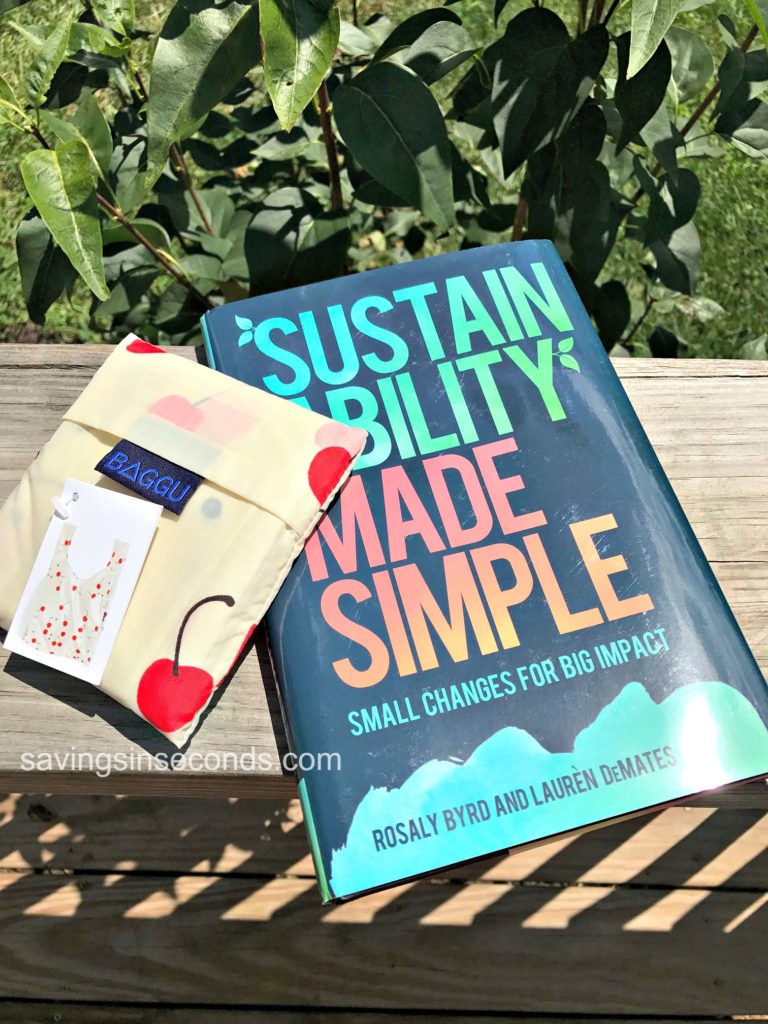 Unless you've been hiding under a moss-covered rock, you have probably tried at least one way to "go green" in the past few years.  Most of us have reached an awareness about reusing items, recycling, and reducing our footprint. Disclosure: I received a Growing a Green Family pack, too. Opinions shared are mine.  In the book Sustainability Made Simple, readers can consider some really do-able action steps to raising an environmentally aware family.

The book isn't a typical how-to read. It is more of a textbook, containing many statistics, charts, and the like.  However, there are many sections of the text that will appeal to those inspired by the going-green movement.  What really stood out to me was the fact-based support that guides the suggestions.  The book takes a scientific approach to environmentalism, rather than an emotional guilt-trip.  It's a beneficial read, even if you just skip to the sections that apply to your household.
Enter to win a Growing a Green Family prize pack, which includes the book Sustainability Made Simple and a reusable Baggu tote bag. The giveaway is open to US readers ages 18+. Void where prohibited by law. Enter on the form below. Good luck!
Thank you to Rowman and Littlefield for sending me this package.