Disclosure: I received a copy of the book; post contains affiliate links. Opinions shared are mine.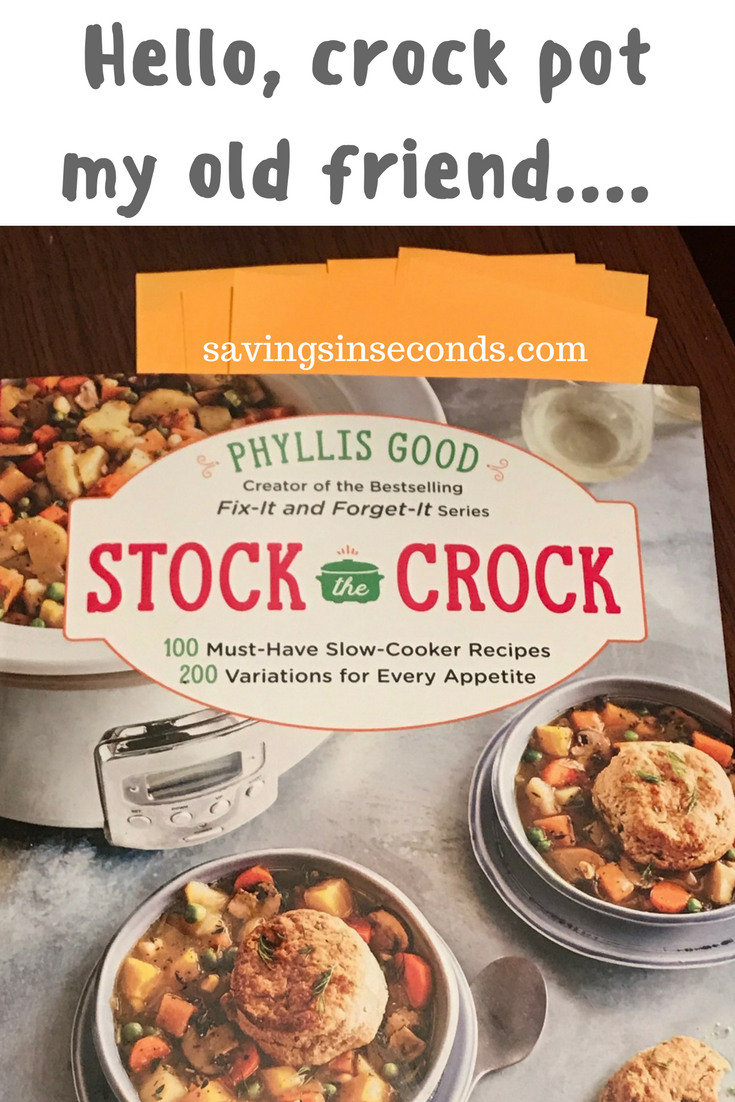 My slow cooker literally gets me through the week.  It takes just a few minutes to throw together a pot full of ingredients, then we come home to a delicious hot  meal.  I don't think I could be a working mom without one!  I'm so excited to share the book Stock the Crock with our readers.  Just think, would Soups, Stews and Chowders go over well with your family?  Do your kids prefer Vegetarian and Pasta Main Dishes?  If your grocery list includes Poultry, Beef and Pork, Fish and Seafood, you'll be giddy with delight over these recipes. To round things out, add Sides, Sweets and Treats to your meal planning!  All of these categories are found in this handy resource.
Our family uses a variety of slow cookers all year 'round.  We have one for the camper, and another potluck-friendly one that has a tethered lid so it's easy to transport.  I tend to make our favorite recipes over and over, so it's been nice to change things up a bit lately.  For example, I finally tried making a ham in the crockpot and it was such a hit that we've had it several times since.
When I was invited to check out Stock the Crock, my first mission was to find new recipes that my family would actually eat.  My daughter and husband can be pretty finicky at times.  I handed my teenager some sticky notes and asked her to pick out recipes she'd like to sample.  Of course, she'll help me make these dishes!
e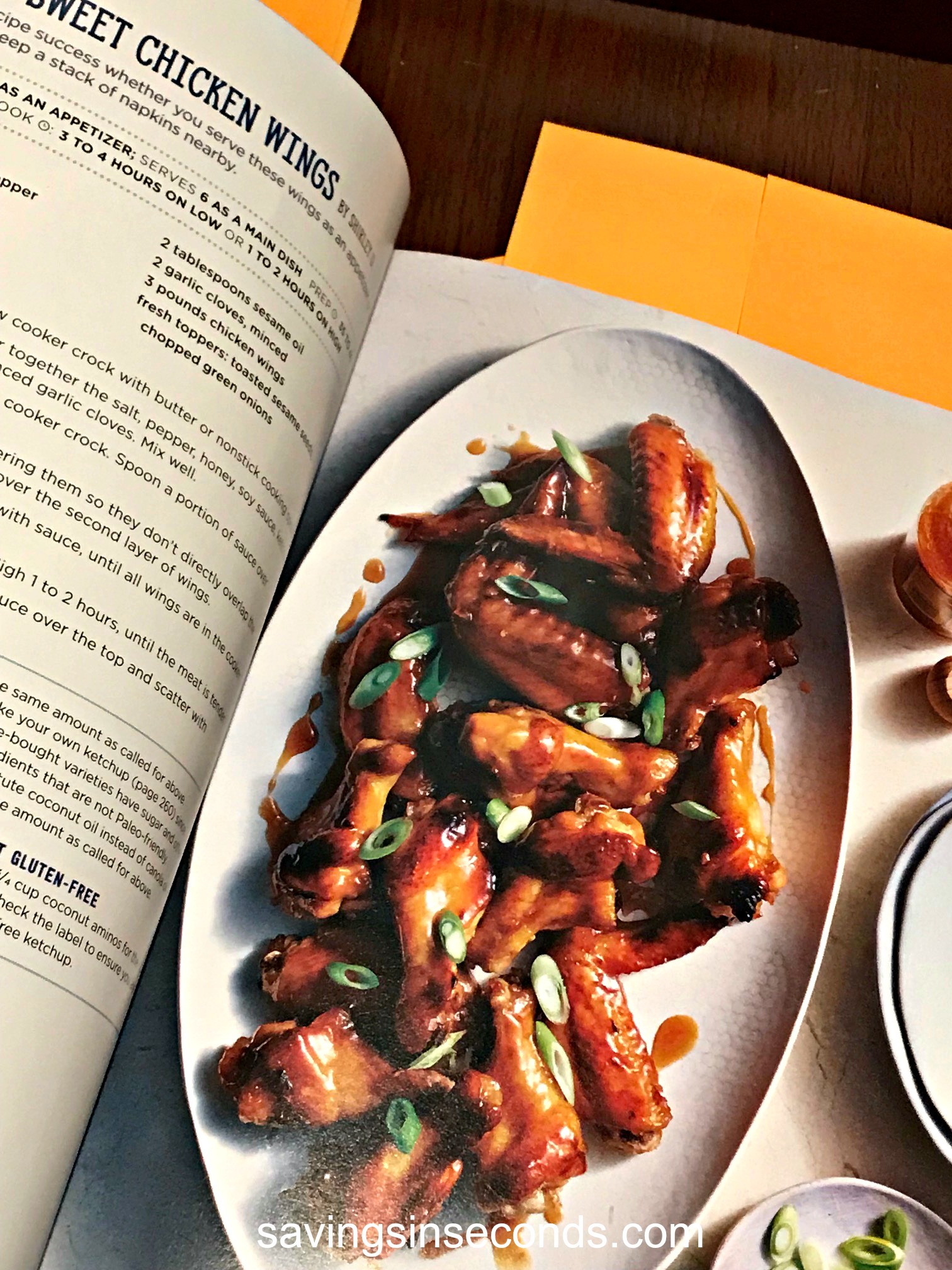 She went through half the stickies before handing the book back to me.  Surprised, I perused the recipes she selected.  I was shocked to see meals like the chicken wings pictured above; she's never tried a chicken wing in her life!  If a picture of a picture of these wings could look this good, though, I can only imagine how yummy this meal is.  I guess she thought the same thing!
Most of the recipes in Stock the Crock used familiar ingredients that are easy to find.  The instructions are simple, and the color photography is so appealing. Each recipe is accompanied by suggested variations for sensitive eaters or diet followers. Also, readers will find tips for making these recipes perfect for use with the Instant Pot. I was enchanted by the tips and hacks in this book. Even a seasoned crockpot user like me can enjoy this refresher course, and find new ways to use a tried-and-true tool like the slow cooker.
I received this book for review. All opinions share are mine.
---