Disclosure: I received this book from Parragon Books. Opinions shared are mine.
Our dog is sweet and spoiled.  We treat her like a princess!  Right now, she's snuggled on her special spot in the camper.  She thinks she is my third child and, to an extent, she's right.  She's very pampered.  She doesn't have a bad life!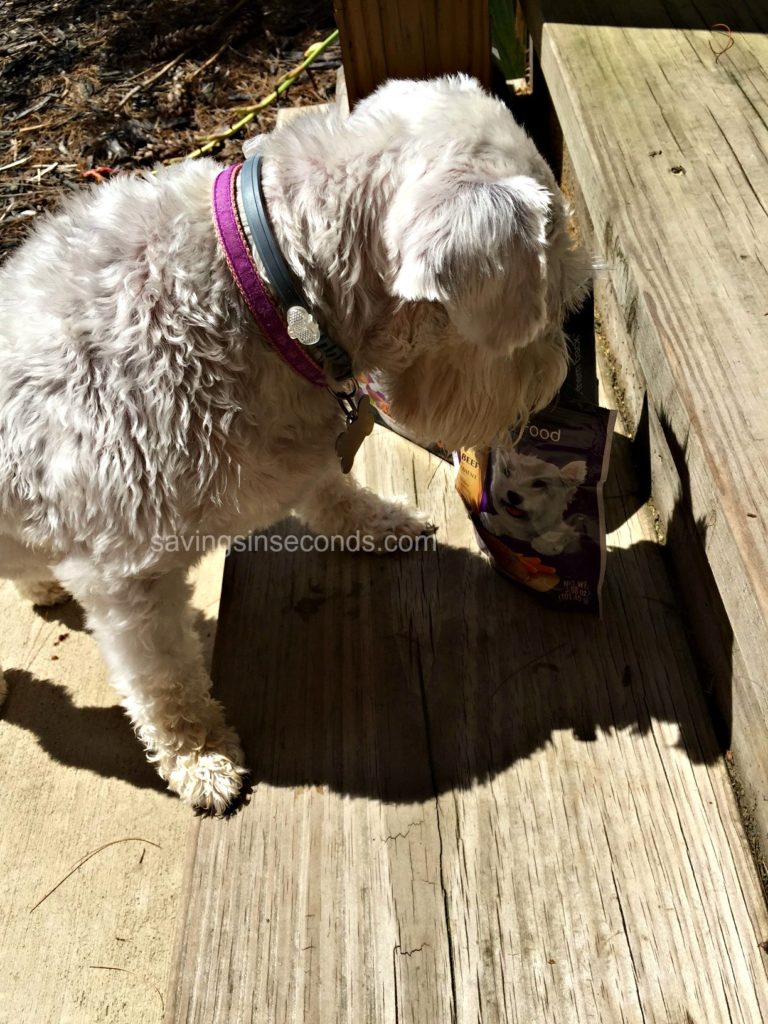 Sticker books are a newly updated item to hit the grown-up market recently.  If you're like me, you've always loved stickers!  I enjoyed collecting them as a kid, and still have a stash in my kitchen drawer for those times when a sticker smile is needed.  So, today you get to share two of my loves….stickers and dogs!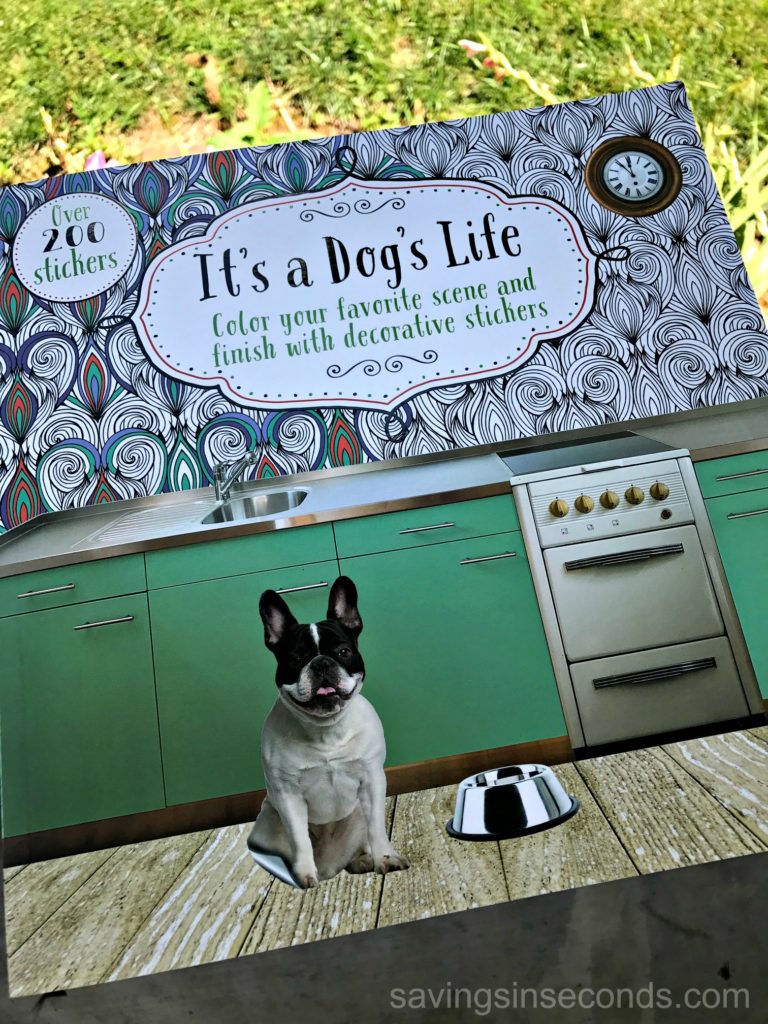 Check out the It's A Dog's Life sticker book. This darling book contains over 200 stickers of adorable dogs.  Each background page has a contemporary, clean look that you can adorn again and again with the reusable stickers.  Many of the backgrounds are from a home environment, but some are outdoor scenes.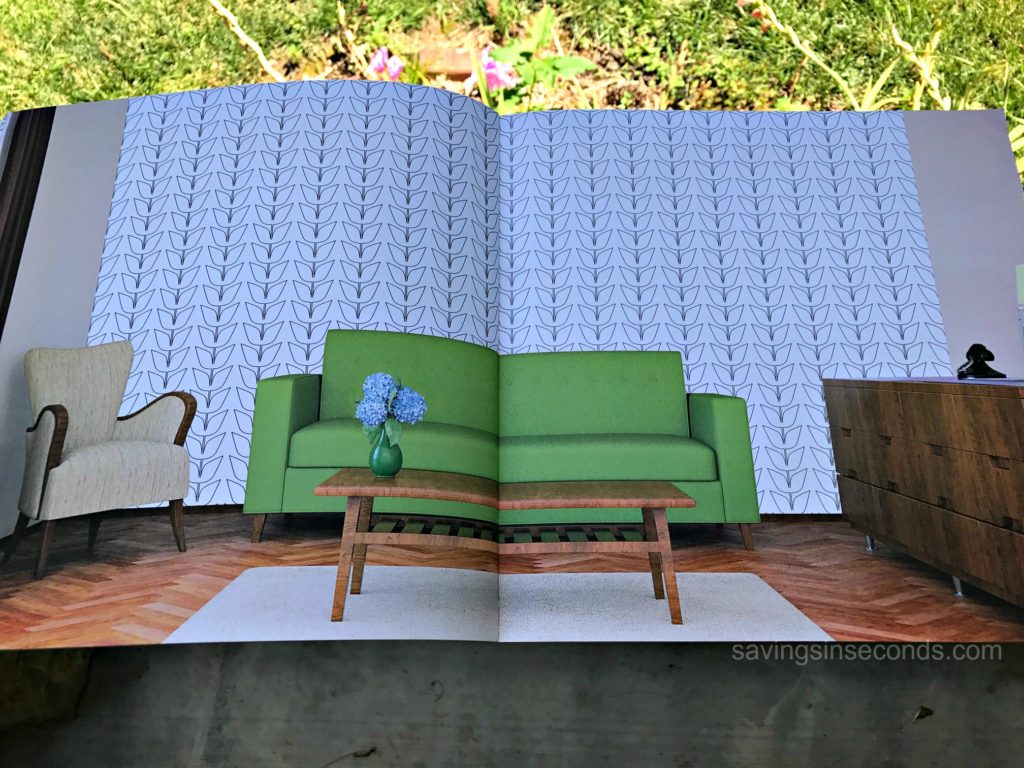 There are also coloring-book features on the pages.  Take adult coloring to a whole new level with these backgrounds!   I like how the outlines are incorporated into the artwork so it seems like a natural part of the picture. For example, in the photo above, you can color the "wallpaper" design.   It actually looks great when left black-and-white, too, if you ask me.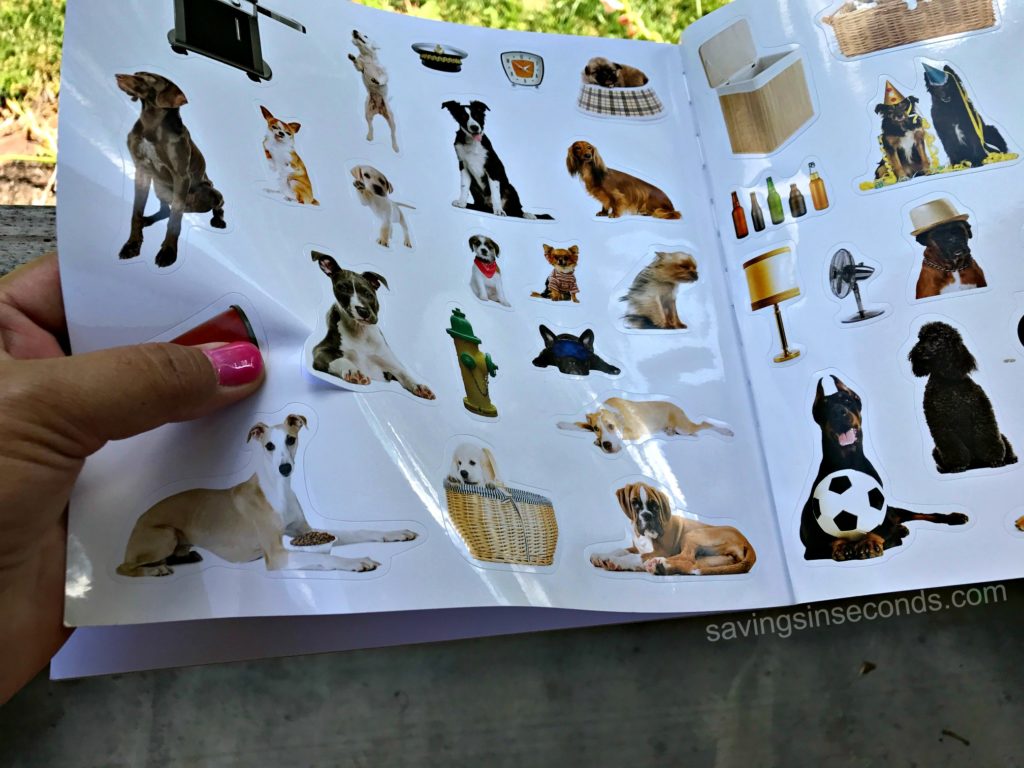 As you can see, the stickers aren't just dog-related.  Furnishings, accessories, and home decor appear in the bounty.  It's a fun way to get creative without the need to redecorate!
This sticker book would be great for any dog lover.  It's a mindless activity for days when you just don't feel like thinking about work, family drama, or even a complex story line from a TV show.  It would make a great gift for someone recuperating from surgery or who has limited mobility.  If you're a caregiver, consider using the stickers as a way to help your patient get some fine-motor skill practice.  What a fun way to enjoy art therapy!
Thanks to Parragon Books for sending me this book.
---
 OCEANS BOOK giveaway bonus word list
10/29   beautiful
10/30   underwater
10/31   coral reefs
11/1       polar waters
11/2      oceans
11/3       blue
11/4      turtles
11/5      stingrays
11/6     fish
11/7     breathtaking
11/8     beaches
11/9     seascape
11/10    Parragon