Disclosure: I really, really like the Sprinkles book that I received from the publisher.  Affiliate links are shamelessly included in this post; slobbery opinions are my own!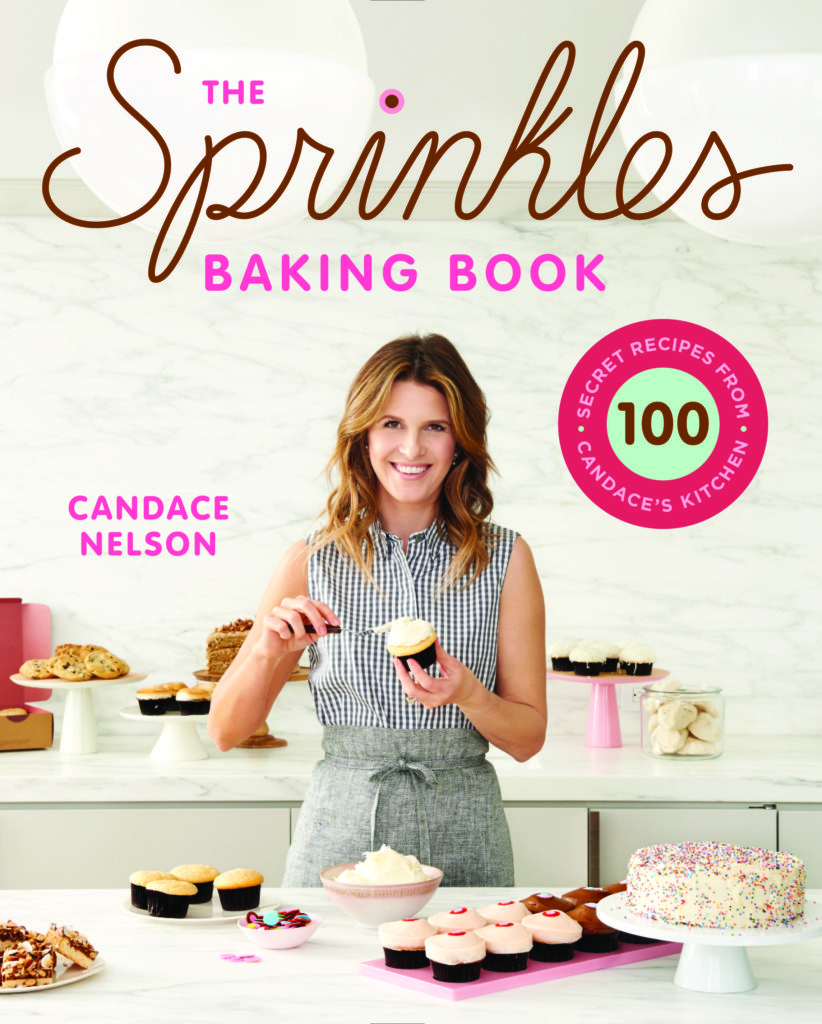 Okay, I didn't really eat the book. Oh, but I was tempted! Our family loves to watch Cupcake Wars. We argue about whose cupcakes looks most tasty, or whose decoration design is most creative. Two of us drool over the chocolate confections, while the other two go for vanilla. If you can relate to this cupcakery obsession, then read on. You need the Sprinkles Baking Book by Cupcake Wars judge Candace Nelson!
It's almost surreal to see the true cupcake goddess in action through this book. Nelson provides on-point instruction, as you'd expect, but goes beyond the ideal cupcake recipes. She adds variation ideas, suggestions for making the treats your own, and provides mouthwatering photos to generate inspiration. The book includes exclusive recipes, too. I especially liked learning a little more about Nelson through her book. It was fun to see her in a different light–not just sitting behind the table, but setting the bar for excellence.
We were excited to get a copy of The Sprinkles Baking Book from the publisher.  What cupcake recipes would you like to try? 
---