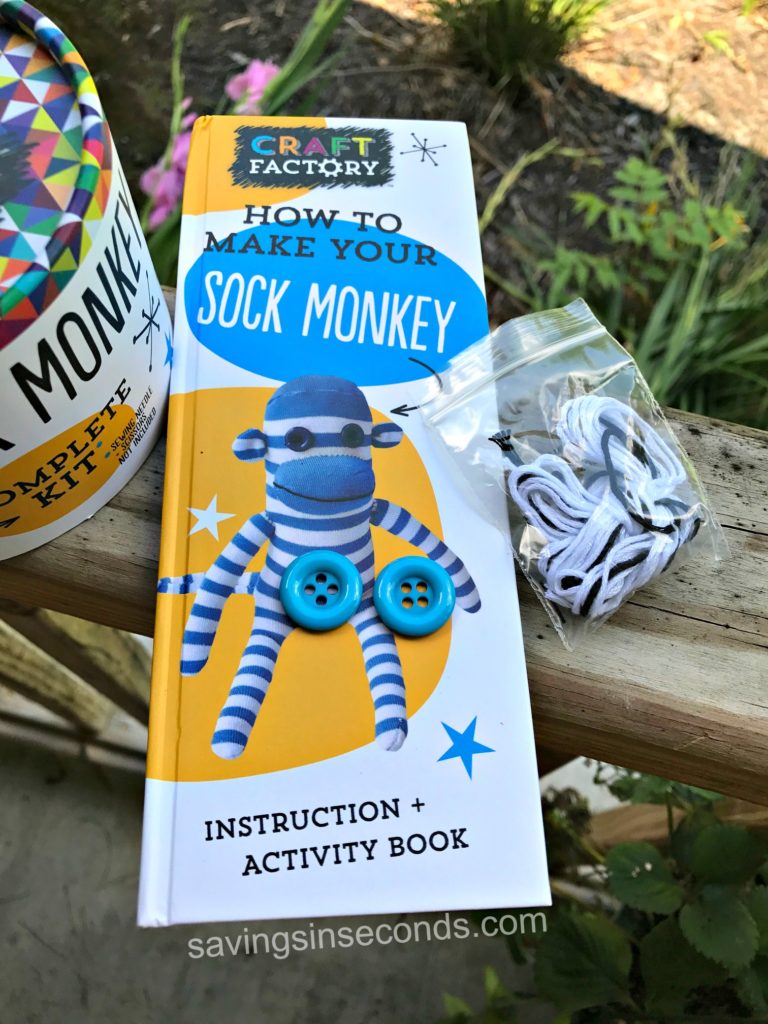 Disclosure: I received this kit from Parragon Books. Opinions shared are mine.
Like many moms, I have a box that contains treasures my children made when they were small.  Inside, you'd find handprint portraits, colored masterpieces, and assorted Christmas ornaments.
Thank you, daycare, for teaching my kids how to craft.
I didn't receive the crafting gene, so I depend on other people to make it easier for me.  Even Pinterest isn't enough; I need a boxed set with instructions.  Thankfully, Craft Factory exists.  Take this kit for example — it contains most of the supplies you'd  need to create a Sock Monkey!
Note that you do need to have your own scissors and sewing needle! 
If you lived in the days of Home Ec class, you probably learned how to make at least one stuffed item (pillow?  pin cushion?)  Today, such classes have become a thing of the past.  Wouldn't it be nice to bring back those skills, even if it's just for the sake of learning how to sew on button eyes?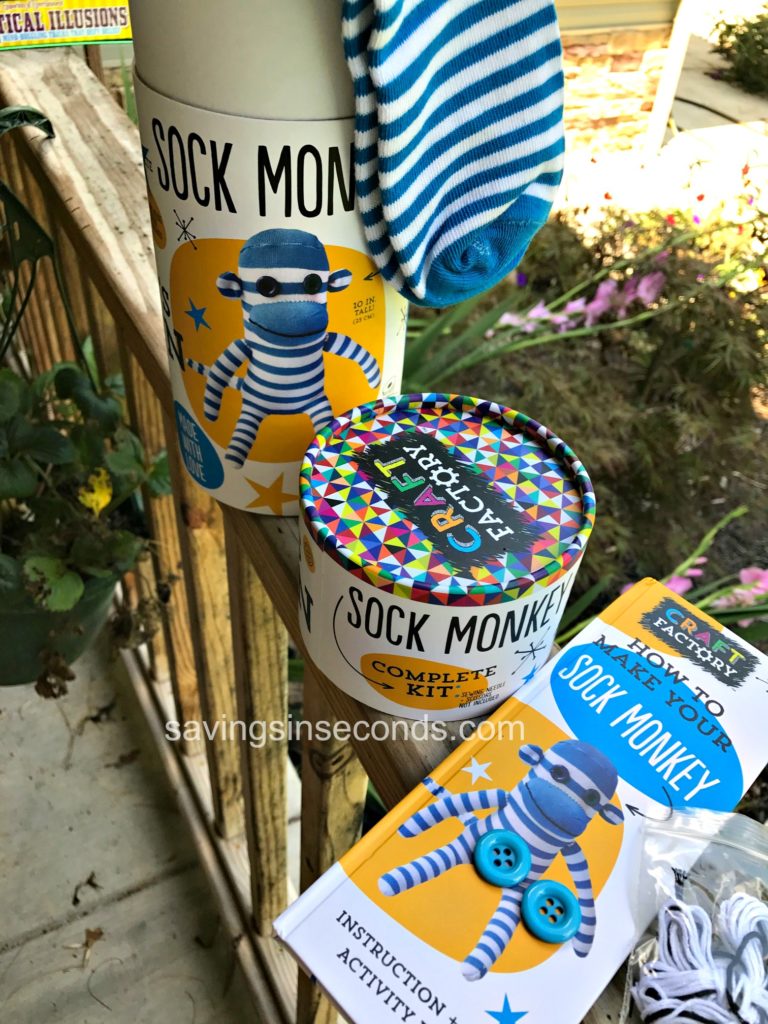 There are several things I like about this kit.  The instructions are easy to follow and, best of all, include photos.  It's simple for beginning crafters to follow along, which makes it less intimidating for moms like me.  I'd love to let my daughter use this to make a Christmas gift for her brother.   The activity book also includes pages that inspire creativity.  The crafter gets to imagine a story about the sock monkey!   This is the type of gift that makes Christmas Day so wonderful.  It can inspire a whole day's worth of fun!
The individual pieces of the kit are packaged so that it's simple to keep it all straight.  I adore those striped blue socks. Aren't they cute?  This set is just adorable and would make a great rainy-day activity for kids on summer or Christmas break.
Thanks to Parragon Books for sending us this kit!