Disclosure: Parragon Books sent me this book to review. Post contains affiliate links; if you make a purchase, I will earn a commission. Opinions shared are mine.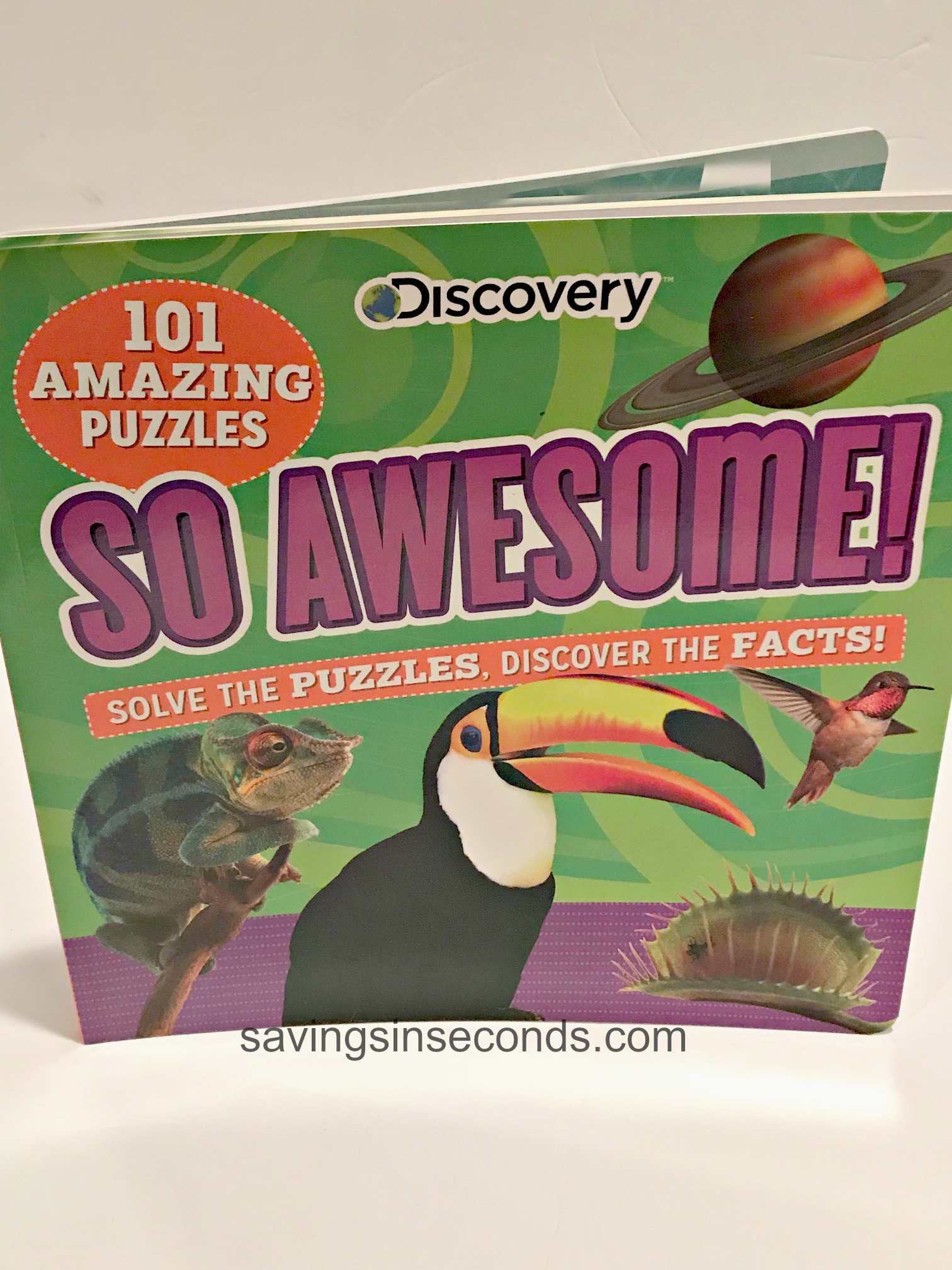 It's time to start thinking about the colder days of fall and winter. Having a creative outlet is important!  This slim paperback from Discovery is just the ticket for kids.  So Awesome contains puzzles, facts, and photos that are short enough to be engaging yet interesting enough to keep their attention. It's marketed for ages 6-9; however, I think it's also perfect for middle school kids, especially those who have trouble with reading.
The required reading on these pages tend to be short and laser-focused. A few challenge words keep things interesting, but overall, the text is basic enough for kids in 3rd or 4th grade to navigate with ease.  I appreciated that traditional learning styles are maintained in the questioning techniques. For example, on the page below, children write the answer in the box — and the unit information is included to reinforce skills learned in school.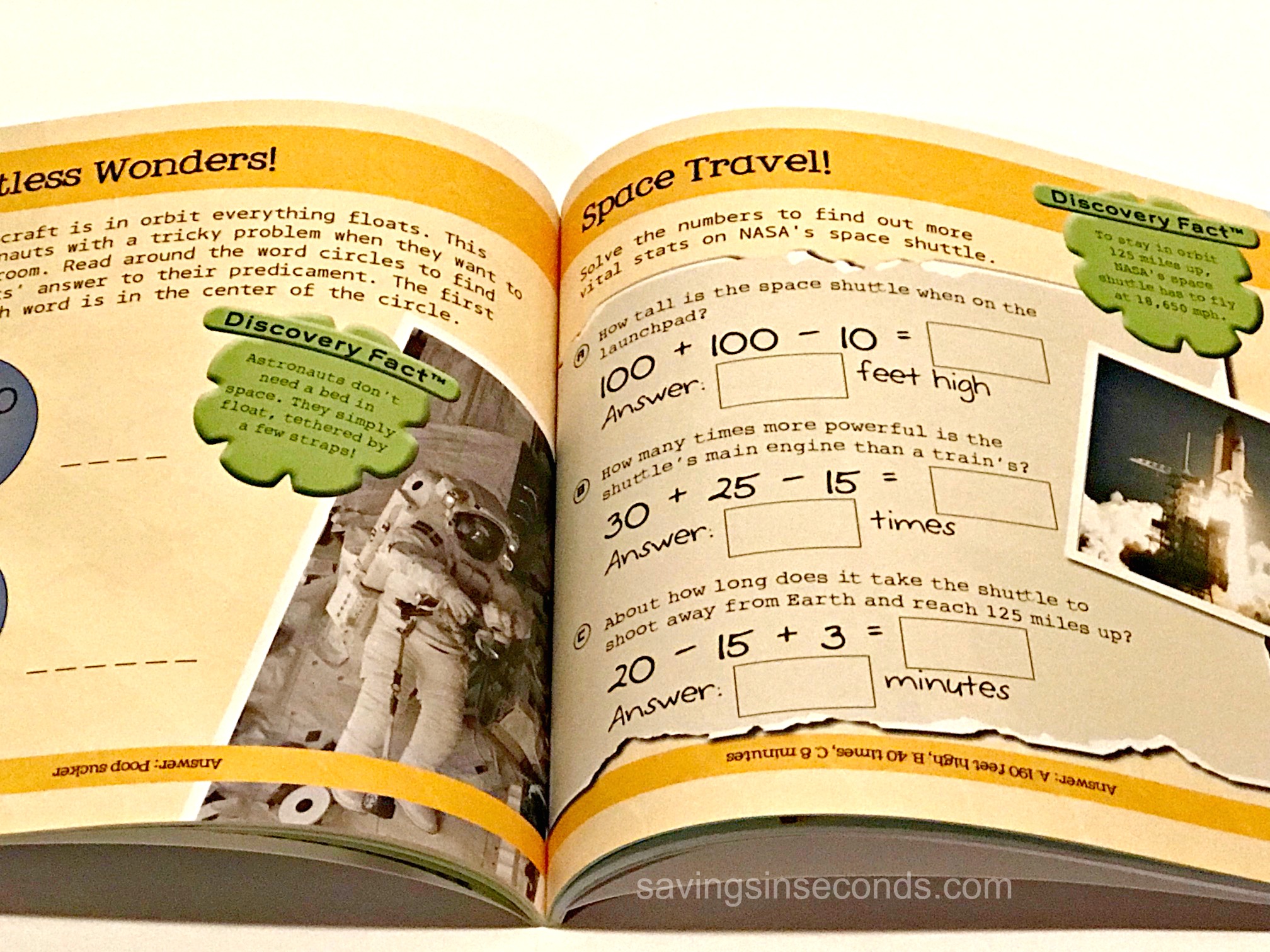 My son particularly enjoys math problems, so this is perfect for him.  The answers are conveniently listed on the bottom of the pages, so don't be worried that you'll have to "check" their work!  The reward for solving these problems is learning little factoids. Quizzes, puzzles, and trivia in So Awesome will keep the kids entertained for at least a few minutes.  Sneak away and enjoy a cup of coffee during that time!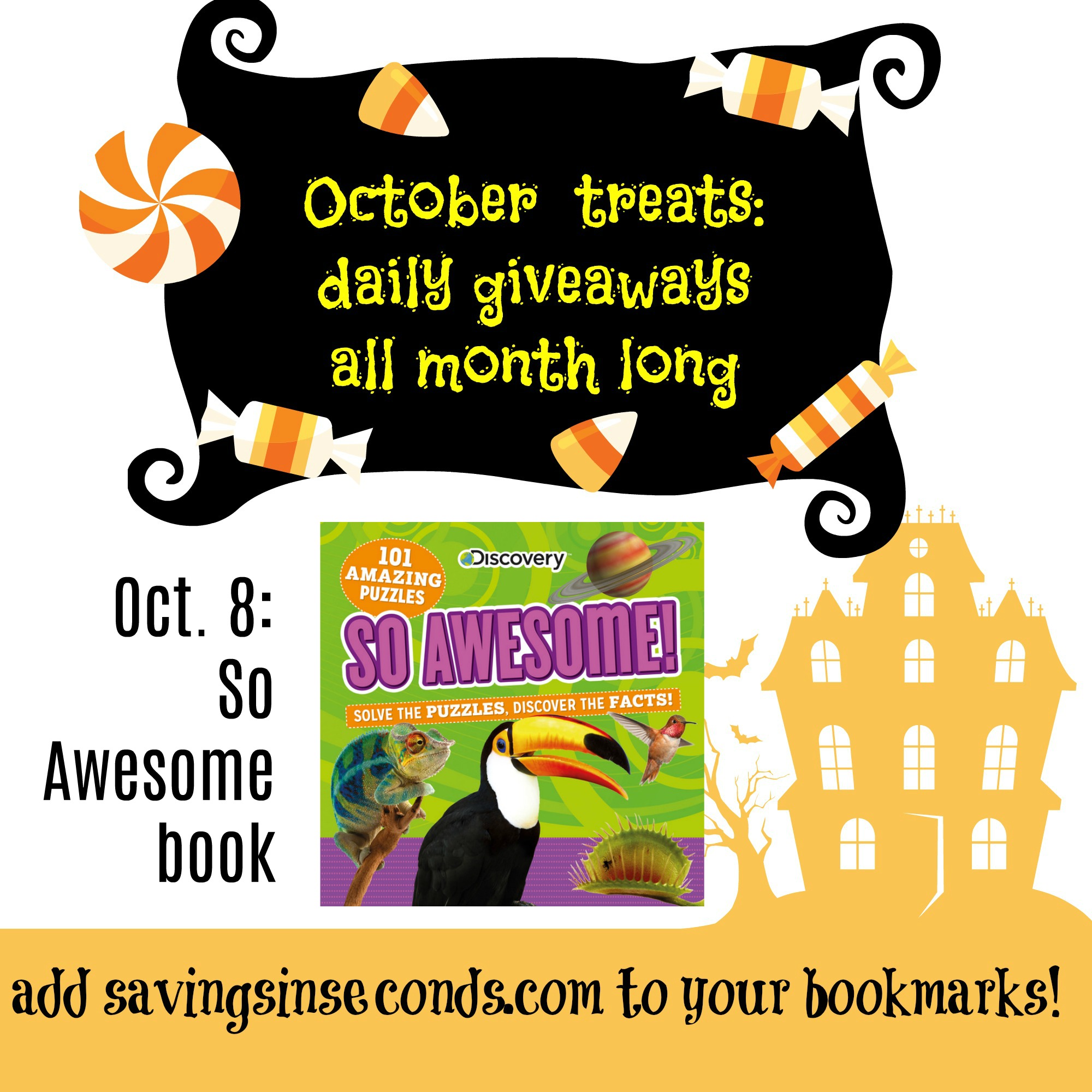 One lucky US-based Savings in Seconds reader will win a copy of So Awesome. To enter, visit the form below. Giveaway is open to ages 18+, void where prohibited by law. Good luck!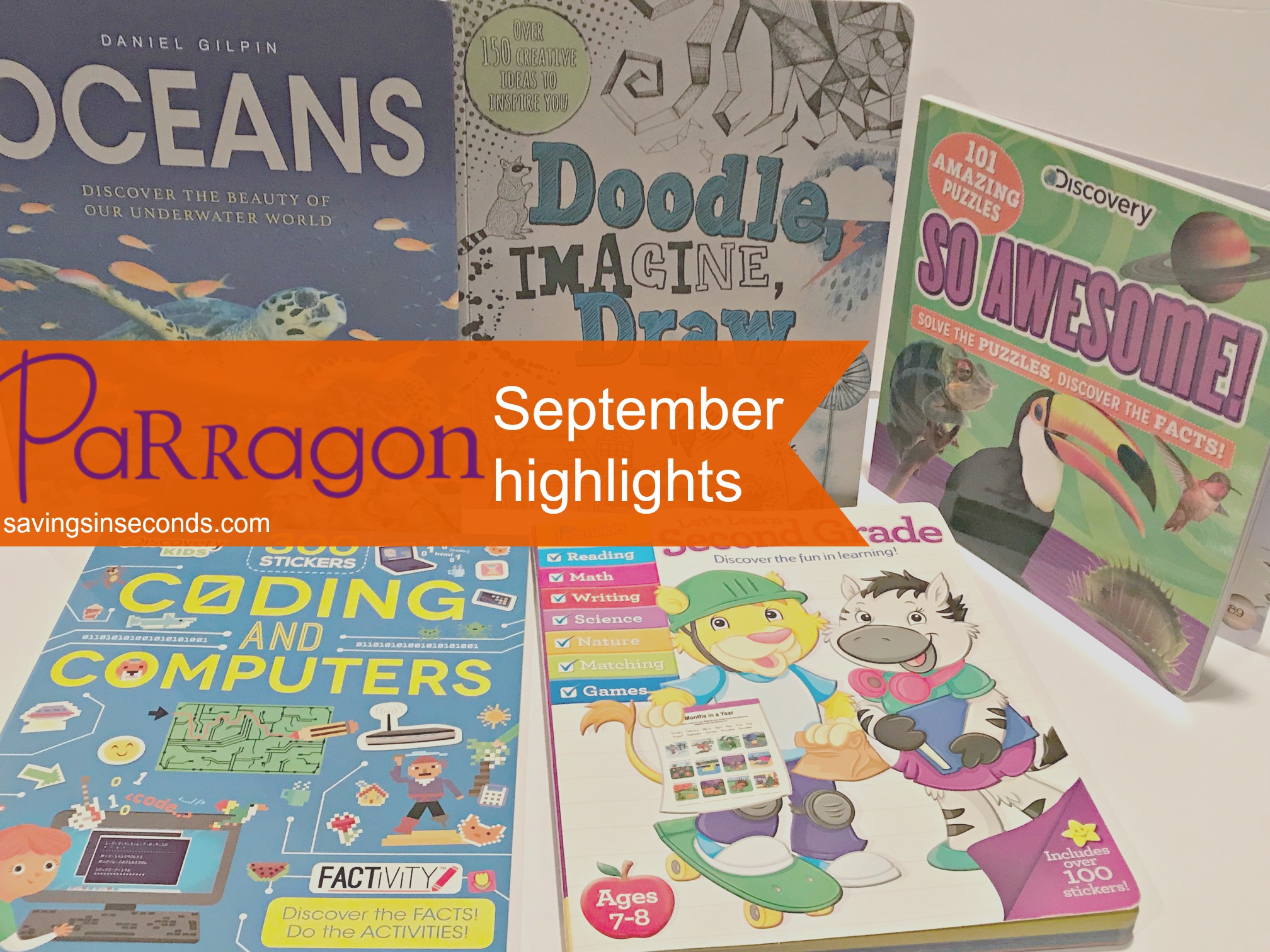 In late September, we received this fabulous book box from Parragon.  Each book will be featured in a separate post, so stay tuned for the other giveaways!
Oceans – This breathtaking book features amazing photography and facts that will enthrall your little ones!  Makes a great coffee table book.
Doodle, Imagine, Draw – Such a fun sketchbook that will inspire the doodler in you!
Coding and Computers – Explains the basics of computers and coding in a fun, kid-friendly way. Also, stickers!
The Learnalots – Second Grade interactive workbook enriches learning with full-color pages.
Thanks to Parragon for sending me these titles.