Disclosure: I received product samples; no compensation was provided.  The opinions shared here are 100% mine.
It may sound like a cat poster, but it's true.  Small changes can make a big difference.  What if each of us committed to doing one thing to make the Earth smile this spring?  Together we might make a profound impact on the environment!  Here are three go-green ideas that will make you wonder why you didn't try it sooner.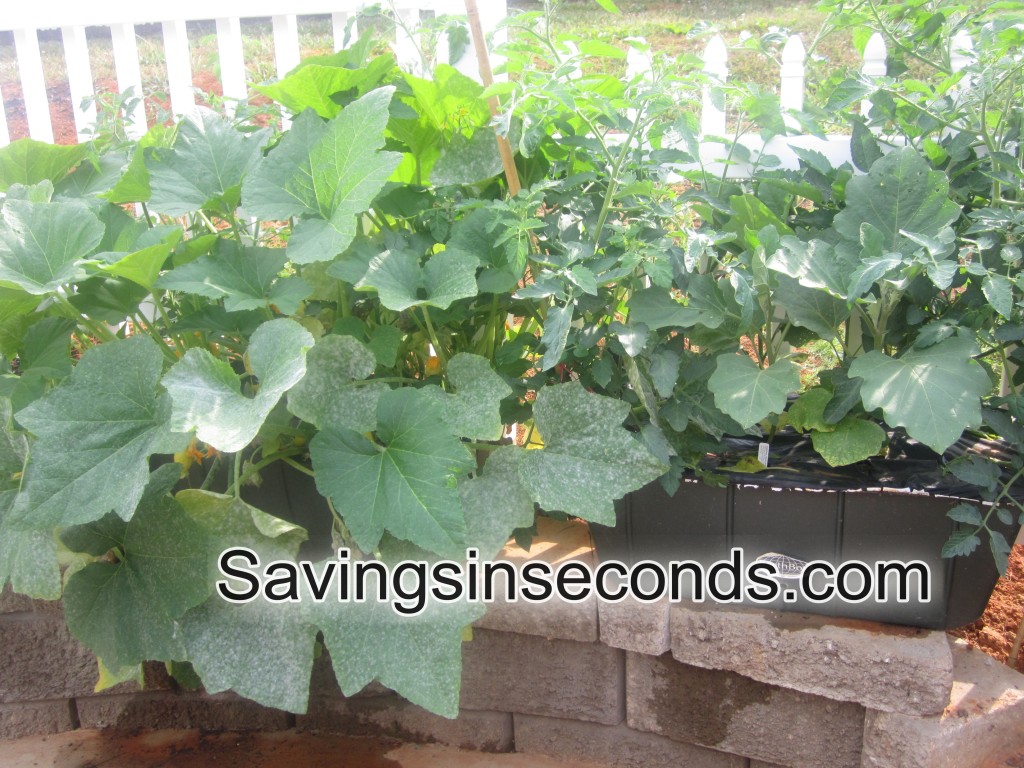 1.  Set up a small garden.  If you like a fresh salad or ripe tomatoes, growing them in your own space is the easiest thing in the world.  My friend lives in an apartment and didn't think it could be done; however, I convinced her to set up a tomato plant in a 5-gallon bucket on her balcony.  Last summer she harvested tomatoes, peppers, and all kinds of greens.  My mother-in-law reminisced about an heirloom tomato from her childhood.  She told me about a neighbor who had the best pink tomatoes; I was able to locate the plant through an heirloom tomato supplier.  I bought her an Earthbox (small enough to fit on her porch) and one of the plants. My mother-in-law enjoyed those tomatoes so much last summer!   No matter how small your space might be, you can set up a small pot of herbs or a patch of garden greens.  Be warned; once you find out how delicious those fresh greens are, you won't be able to resist expanding your garden!
2.  Switch one of your products to an earth-friendly version.  If you're already wearing that t-shirt, why not try a new item that you haven't heard of before?  Long ago we made the switch to a natural laundry wash.  Our skin protests if we ever run out; all of us break out in a scratchy hot mess if we try to use traditional detergents.  If something as small as natural laundry wash can make that big of a difference, it's important for us to try some other natural products, too.   We try to use natural personal care products whenever possible.  Recently I tried Akimi haircare
.  Have you heard of this?  It's made from carob bean.  I don't know why that's important to me, but it just sounds cool.  Cruelty-free  and free from sulfates, parabens, synthetic dyes and fragrances, Akimi's commitment to using high-quality botanicals was evident from the moment I squeezed this bottle.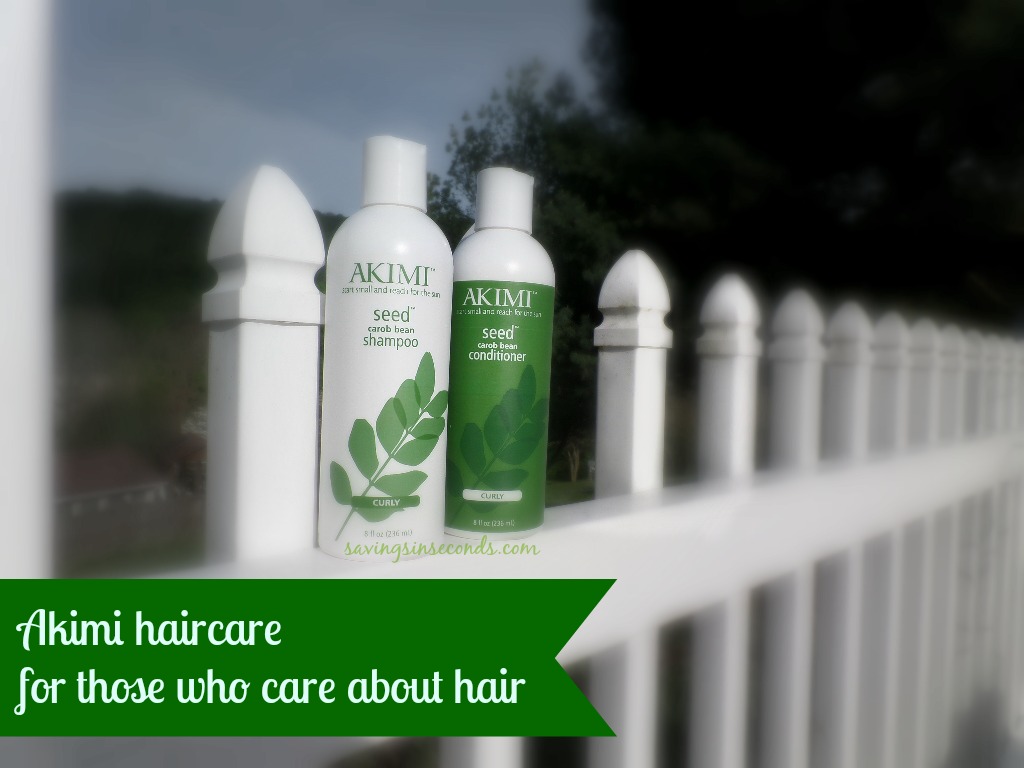 We received the Curly Hair formula.  My daughter's hair is very thick and has large, loose curls.  Moisture is a must!  The Akimi formula is very thick and a little difficult to get out of the bottle.  I had to give it a strong squeeze; my daughter mentioned that she had a hard time, too.  I suppose we'll dilute it with a bit of water to make it come out of the bottle easier. But the results are undeniable.  Her locks were soft and sleek, yet the curls were defined as though we'd used product on it. The shampoo had a light fragrance that was mostly sweet with a little bit of spicy tang. I was surprised at how little we needed to use to get a good clean. It's not as sudsy and rich of a lather; that's probably due to the natural formulation of the cleanser.  I love the convenience of being able to purchase the Akimi line through Amazon.  There's even an online coupon to clip.  The price of the product is pretty steep, especially if you're a bargain shopper.  However, we've seen the difference that it makes in my curly-haired princess so it's a price I'm willing to pay.  This is a definite buy-again for us.  My daughter says she loves it; that's testimony enough for me.
3.  Get a little more out of that bottle.  You'd be surprised how many people don't splash a bit of water in the last of the shampoo bottle to get the dregs.  My mother taught me to do this because, out of necessity, we always tried to stretch out our purchases as long as possible.   No matter what kind of body wash or cleanser you're using, when you think it's empty, put a small amount of water in the bottle.  I use about 1/4 cup water for an 18 oz bottle of body wash.  Replace the cap and give the bottle a good shake.  You'll be amazed at how much extra you're able to procure from that small action.  It usually last us an extra week or so from the time that I do that.  Now, let's look at the bigger picture.  If you did that with every product and got an extra week out of it, in four months you've stretched the products to an entire FREE month.  In a year's time, that's three free months of cleanser, body wash, or detergent.  Eventually it really will run out, so recycle or reuse that bottle at that time.  Without making a huge time or financial commitment, you really made a big difference.