After days of being cooped up in the house due to snow and extremely low temperatures, my kids were ready to tear down the walls.  We had popped enough popcorn to fill a room, rented several movies from Amazon, and played board games.  It was time to break out the big guns.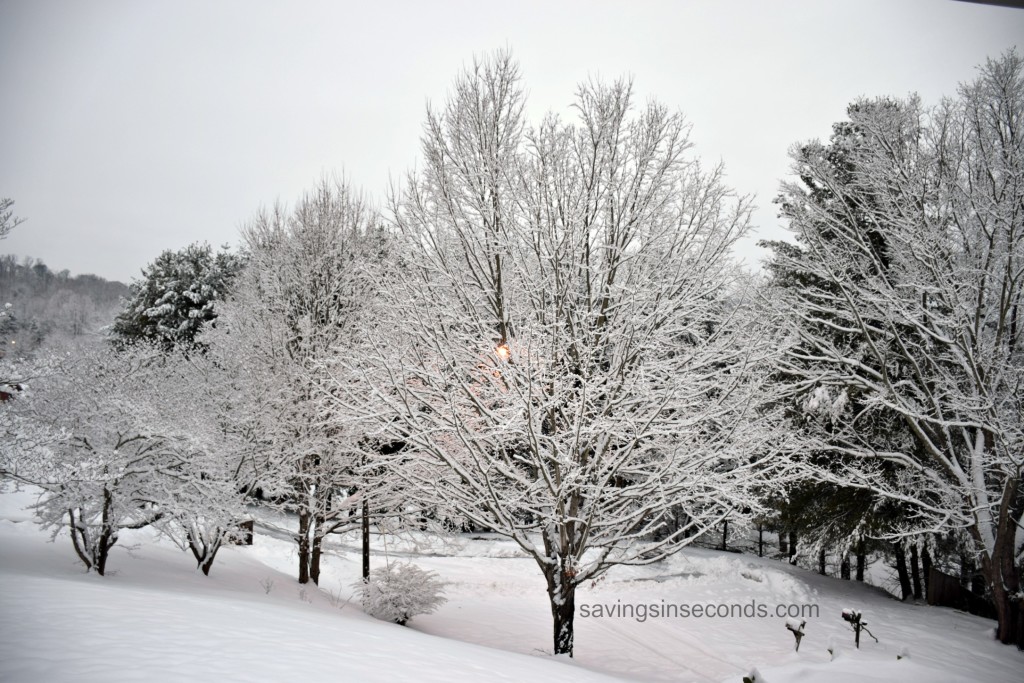 Disclosure: I received these items to review. The post contains affiliate links; opinions shared here are mine.
The kids got an X-Box for Christmas, with  Skylanders and Minecraft being their two favorite video games to play.  These fun clothes made it much more fun to be stuck inside for the day!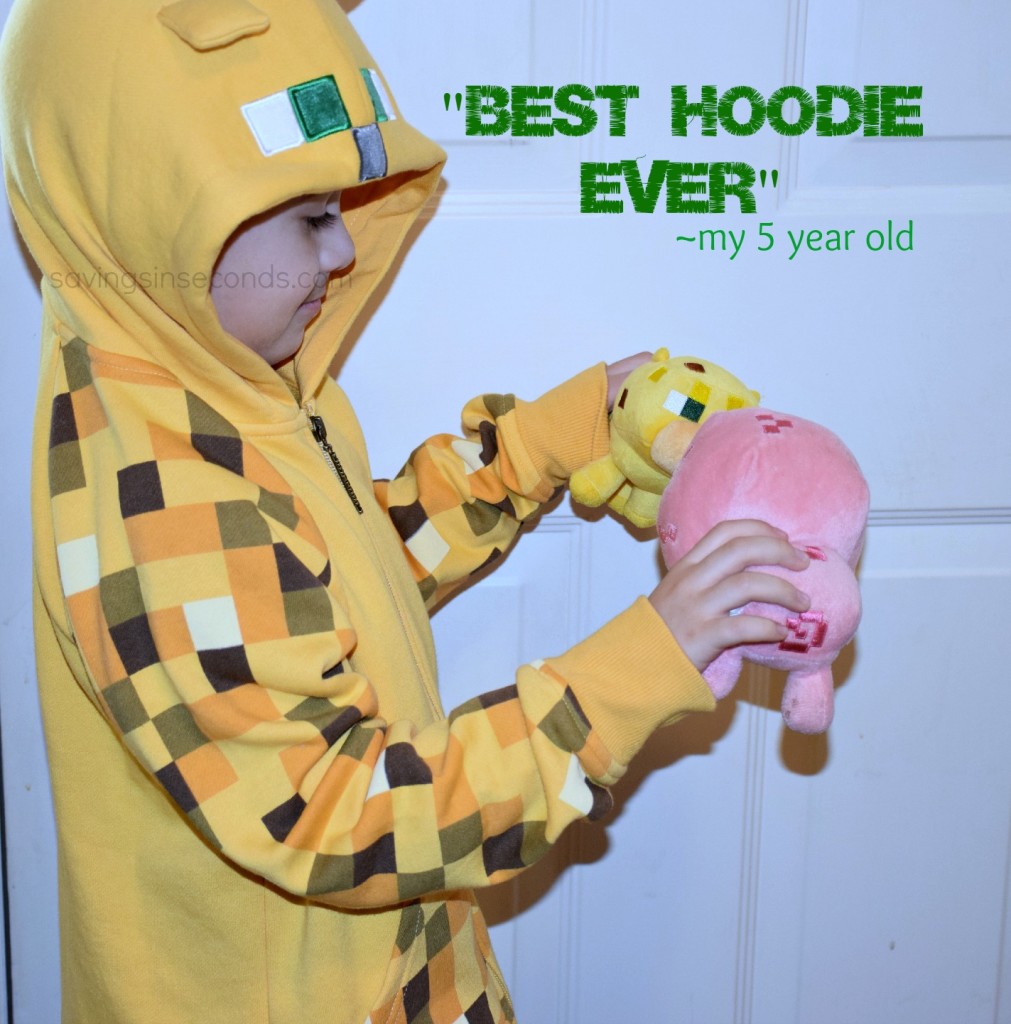 My kids love the animals on Minecraft, especially the ocelot.  They've tamed so many ocelots that when they play, my dog gets frantic because she thinks the meowing is real.  We have an ocelot stuffed animal named "Butter" that gets played with on a regular basis.  So when I gave my son his new ocelot hoodie, he immediately put it on.  He wears it on a daily basis these days; I have to sneak it into the washing machine.  He declared it the "Best Hoodie Ever" because it's soft and, of course, it's Minecraft.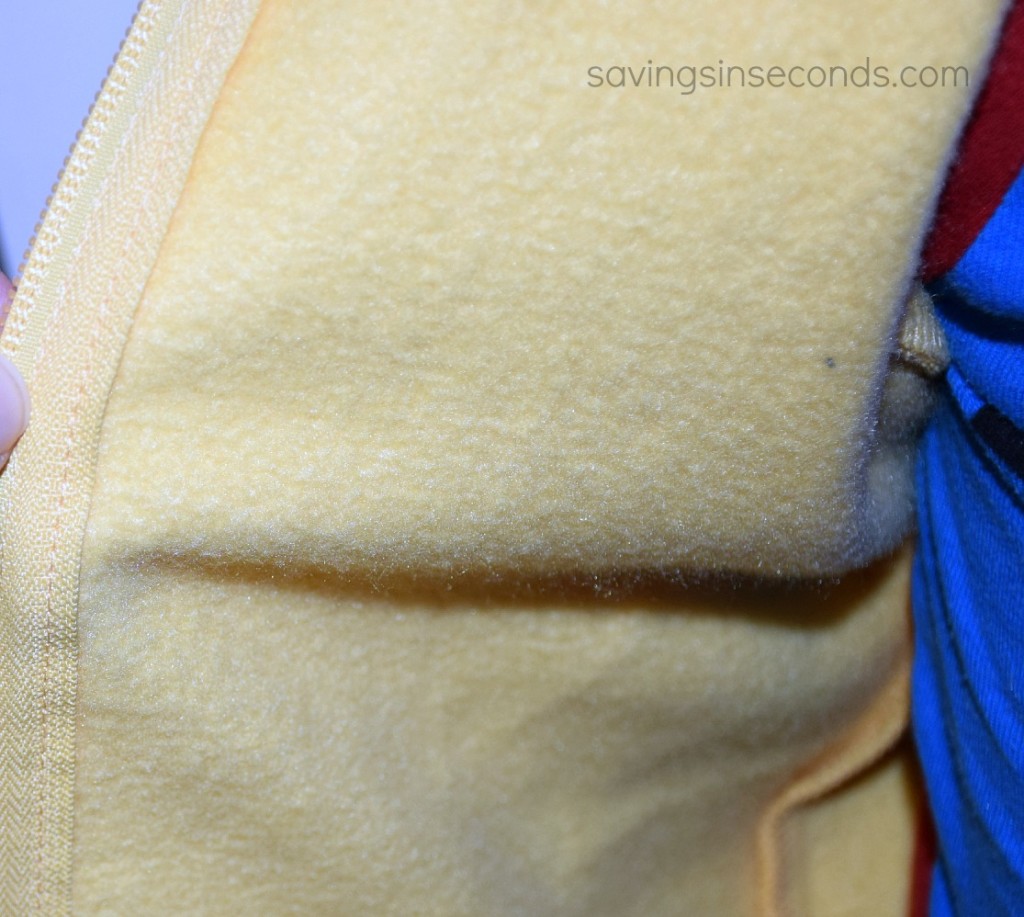 The hoodie section has two little ears that give it such character! The trademark Minecraft pixels are on the sleeves and pockets.  The inside lining of the hoodie is ultra-soft; I want one of these of my own.  The construction of this hoodie is far superior to others that I've seen; it's definitely a step above what is available in stores.  It holds up to being machine-washed and doesn't have the pilling that often occurs with clothing of this nature.  Check out the lovely detail on the zipper pull!   This hoodie is available in both youth and adult sizes.  Purchase one for your Minecraft fan from the Jinx website or find it on Amazon
.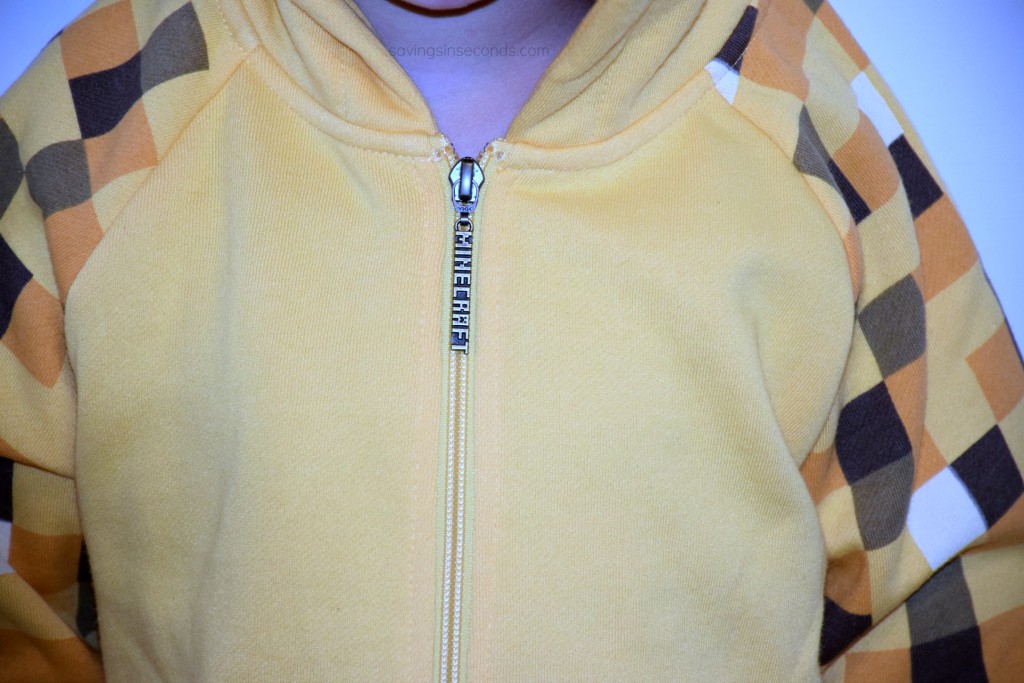 Now, to really turn on the imagination switch, consider getting a costume for your child.  There's nothing like watching your little guy turn into the character he always pretends to be!  My son loves Skylanders and was beyond thrilled with the Chop Chop costume from Costume Express.  The costume included the vinyl mask which was very realistic; it completely makes the outfit.  The mask had a plastic smell when we initially removed it from the costume bag.  After leaving it out in the room for a few minutes (long enough to put on the costume, really) the smell had dissipated.  The mask has large, clear eyes to allow for vision. It's also attached with a strap so that it doesn't need to slip completely over the head. This is much more comfortable, I'm sure!  As you can see, it was very difficult to get a clear photo because my Chop Chop wouldn't stop moving.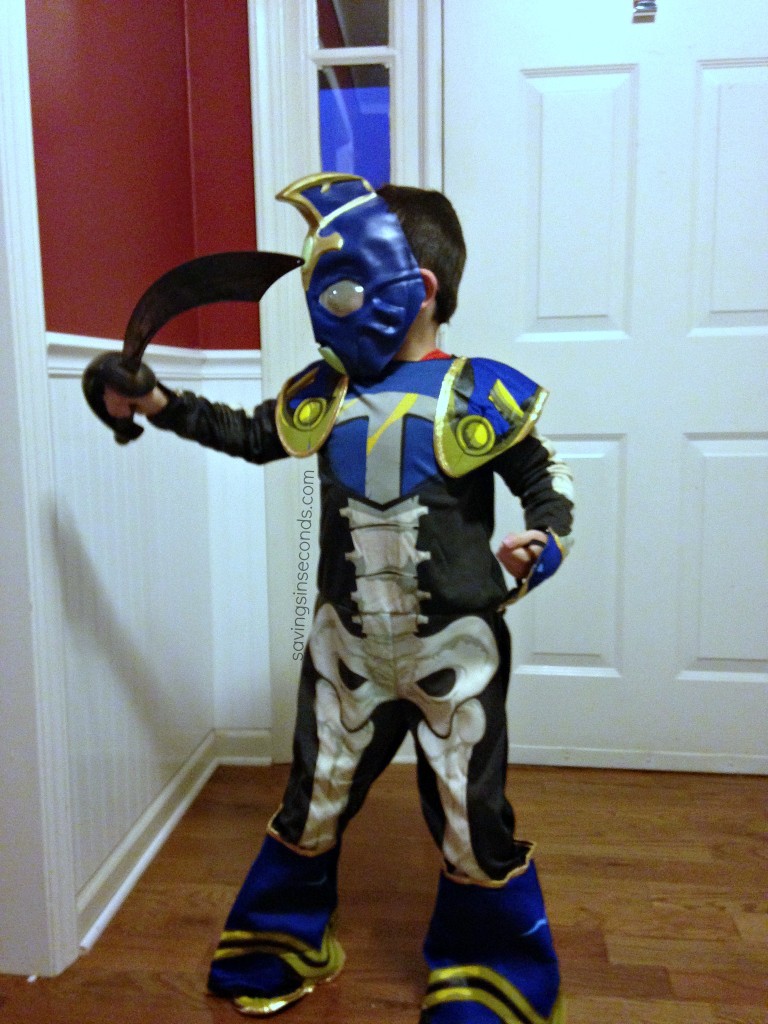 The sword and shield did not come with the costume, but we have an abundance of weapons around here.  We improvised with this pirate sword.  If you don't have something like that readily available, be sure to purchase the additional accessories because your little Chop Chop will want those, too.  The back of the costume closes easily with velcro; my son needs minimal help putting this on.  The boots are long enough to cover sneakers or other shoes, which makes it more realistic for Halloween and other costume events. What I like best about this costume is that the boots and chest piece look so cool.  Even though they seem to be 3-D, the pieces are sewn together so you don't have to keep up with various parts.  It has a lot of detail and interest, though, which  makes it look more complicated than it actually is!!  The sleeves stay on with these comfortable straps that slip right over the hand.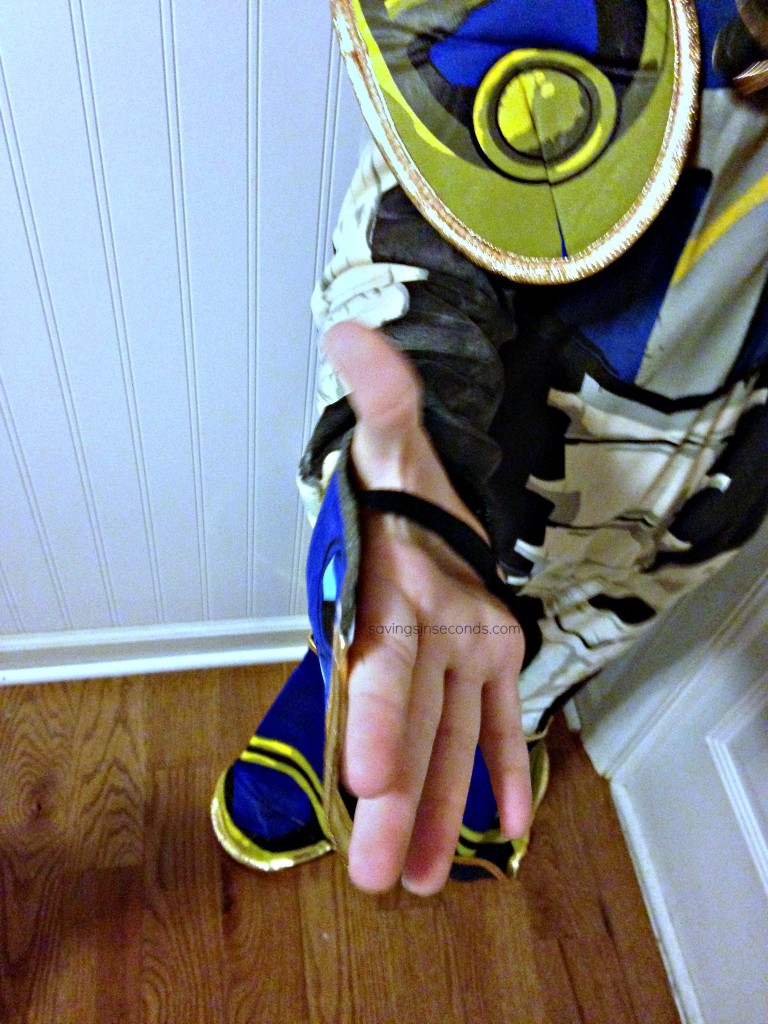 I size up on costumes to make sure they last just a bit longer. My son is pretty tall for 5 years old, so I got the costume in size medium (size 8-10). It's a perfect fit and leaves plenty of room to grow.  He wears this over his pajamas or other clothing so that it's always easy to transition from game time to play time.  If you have a video game lover in your house, check out the great costumes at Birthday in a Box to find just what you need to make your gamer happy!
It would be nice if winter planned to make an exit soon, but I have a feeling that the winter weather isn't through with us yet.  So glad that we have these fun costumes to keep the creative juices flowing on a cold day!