Disclosure: I received these books for review. The opinions shared here are 100% mine.  The post contains affiliate links.  If you make a purchase through these links, Savings in Seconds will receive a small commission.
So last week when I asked if you prefer happy-ending books or "realistic" books, a few of you shared your favorite genres.  I recently signed up to participate in a June hop in which (gasp) the host requires the giveaway to be a book from a genre that I wouldn't normally read!  Pretty sure that my comfort zone did a little shudder on that one.  This week I stayed nice and cozy with a couple of sweet romances that didn't have any earth-shattering moments but did give me my book fix.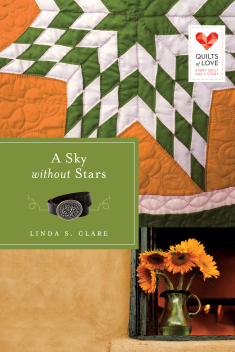 The first book I read was A Sky Without Stars.  This book's central characters are from the Lakota tribe living in the southwest during the 1950's.  Arizona residents weren't particularly friendly to Native Americans in the book; the book tore at my heart.  Frankie, a single mom, struggles to raise her son while trying to better herself with a high school education.  I was rooting for her the whole time as she tried to make a satisfying meal from meager ingredients, or put her sewing skills to work in a new entrepreneurial way.  Her son Harold is turning out to be a thug and poor Frankie tries to lead him in the right direction even when she's not sure of what she's doing herself.  Harold isn't guilty of all the accusations made toward him but he definitely has his issues.  The mysteries in the book weren't too difficult to solve, the romance rather predictable, but the winning smile of this novel was the historical lesson.  I was so sad for the indigenous people who were forced from their ancestor's land to make room for the new civilization.  Holding onto a family quilt was one way of keeping traditions alive.  The book is short enough to finish in a couple of hours, but the story will stay with me for long after.
Don't miss this month's Quilts of Love book, A Star Without Stars, by Linda S. Clare. Linda is celebrating the release with a Kindle HDX giveaway and joining her fellow Quilts of Love authors, Barbara Cameron and Joyce Magnin, for a Facebook "Spring Fling" party on April 1st.
One winner will receive:
A Kindle Fire HDX
Scraps of Evidence by Barbara Cameron
A Sky Without Stars by Linda S. Clare
Maybelle in Stitches by Joyce Magnin
Enter today by clicking one of the icons below. But hurry, the giveaway ends on April 1st. Winner will be announced at the "Spring Fling" Facebook Party on April 1st. RSVP today and connect with the authors from the Quilts of Love series, Barbara Cameron, Linda S. Clare, and Joyce Magnin, for an evening of book chat, quilt trivia, prizes, and an exclusive look at the next Quilts of Love book!
So grab your copies of Scraps of Evidence, A Sky Without Stars, and Maybelle in Stitches and join Barbara, Linda, and Joyce on the evening of April 1st for a chance to connect and make some new friends. (If you haven't read the books, don't let that stop you from coming!)
Don't miss a moment of the fun; RSVP today by clicking JOIN at the event page. Spread the word—tell your friends about the giveaway and party via FACEBOOK or TWITTER. Hope to see you on April 1st!