Disclosure: I am a FlyBy blogger; opinions shared are mine.
We started listening to Christmas songs this week. My kids love belting out the holiday music on our morning commute. Are you the same way? Chris Tomlin's ADORE album combines the best of worship music with beloved Christmas songs. Just like my family, you'll want to sing along with Chris Tomlin while welcoming the holidays.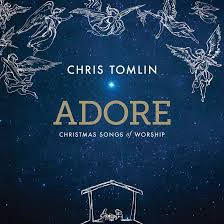 My favorites are the classics hymns that are jazzed up, such as Midnight Clear and Silent Night. Just as you'd expect with Chris Tomlin, these worship songs are completely singable and full of beautiful instrumental interludes. You will find yourself toe tapping and finger snapping while you listen to the It's Christmas medley. Your head will be bobbing along to the title song while you do your holiday shopping. The lyrics to the new songs are so memorable. I'm listening to it as I'm writing this, and found myself swaying along to the music while singing along.  Even familiar tunes like Away in a Manger are made new with this magical music.
Do you know a Chris Tomlin fan who would enjoy this CD? Enter to win a copy in this giveaway!  The contest is open to US/CAN readers ages 18+. Please note specific guidelines set by the sponsor for prize eligibility. Void where prohibited by law. Good luck!


src="http://www.savingsinseconds.com/wp-content/uploads/2012/08/disclosure3.jpg" alt="disclosure" width="352″ height="135″ class="aligncenter size-full wp-image-3426″ />