Disclosure: I received this book from Parragon; post contains affiliate links. If you make a purchase, I may earn commission. Opinions shared are mine.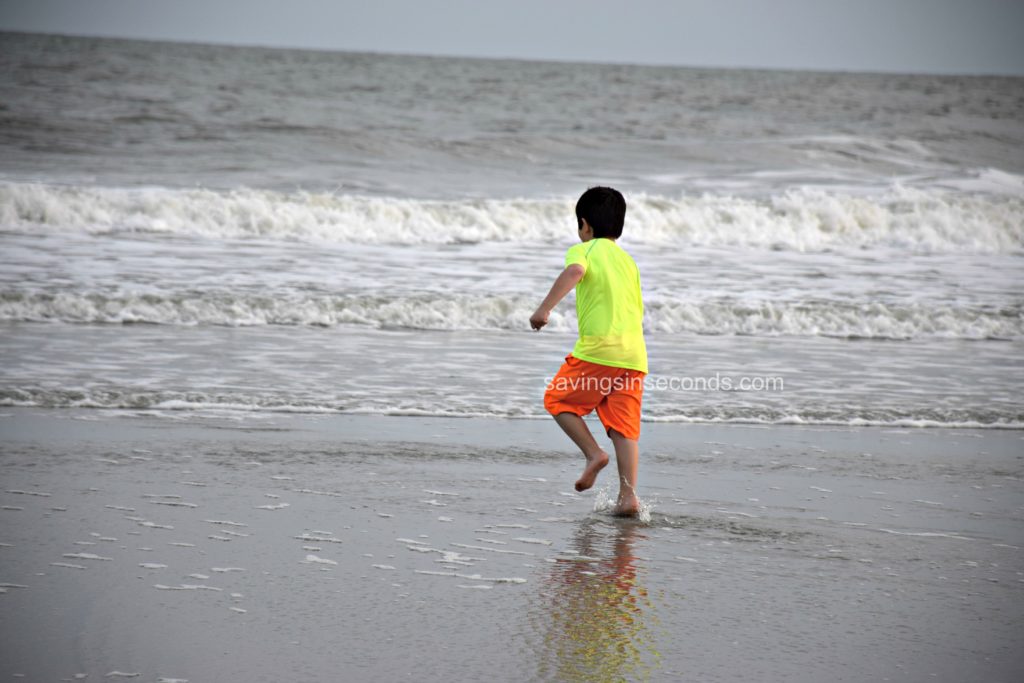 We've never been lucky enough to find an actual shark tooth when visiting the beach….but that doesn't mean my little shark hunter hasn't tried!  I don't really want to see one attached to the creature, and we did see a shark the last time we went to Virginia Beach.  My son loves to learn facts about animals and so, thankfully, the Shark Factivity book offers the best of both worlds.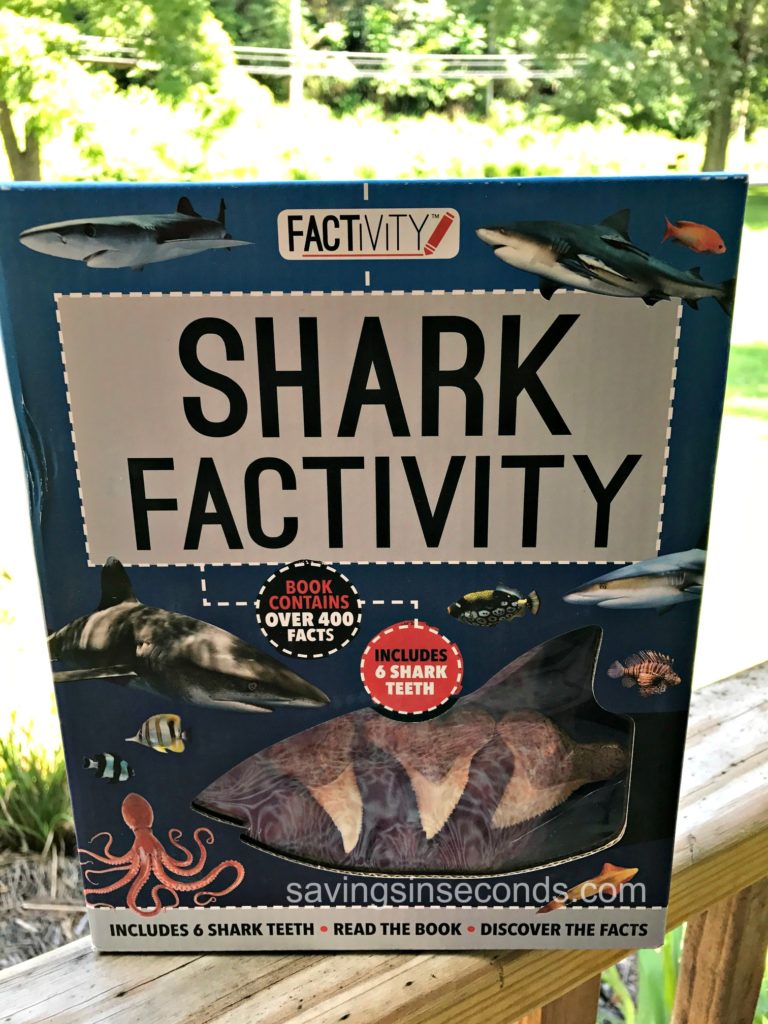 The book includes 6 shark teeth — not authentic, but resin replicas that are so lifelike your kiddo probably won't know the difference.  This seems much more sanitary to me, so I was okay with it!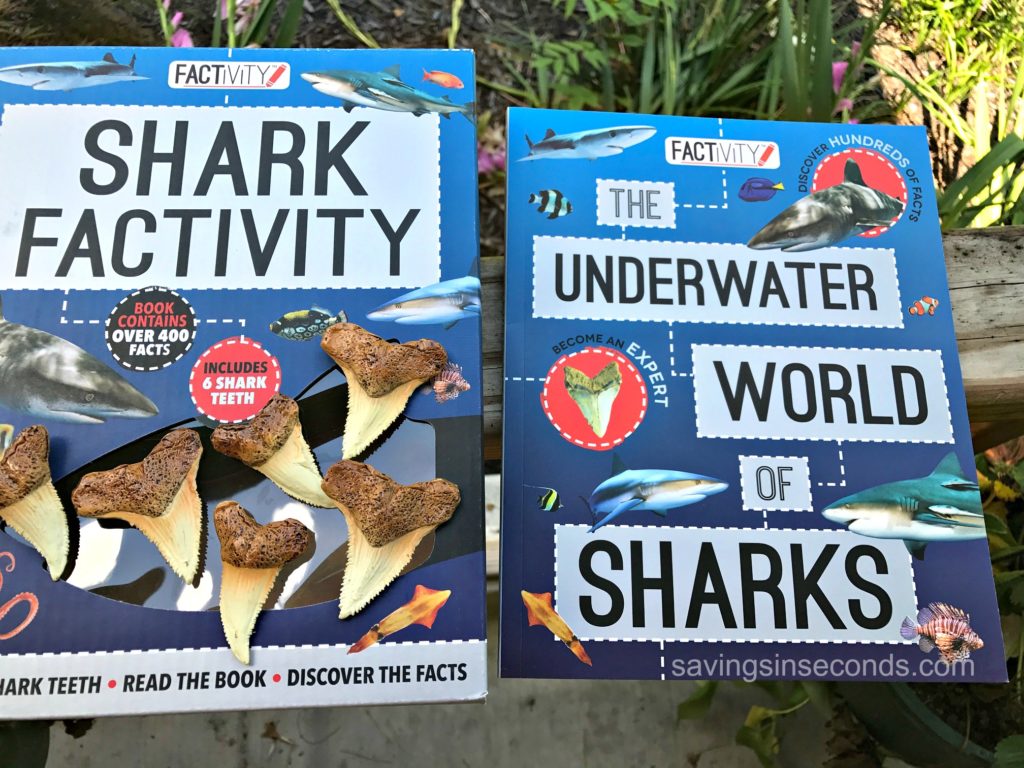 The book itself contains so many interesting facts about sharks that my son was spellbound for at least an hour.  The teeth add a nice touch, since you can manipulate them and use them to compare the illustrations to "reality."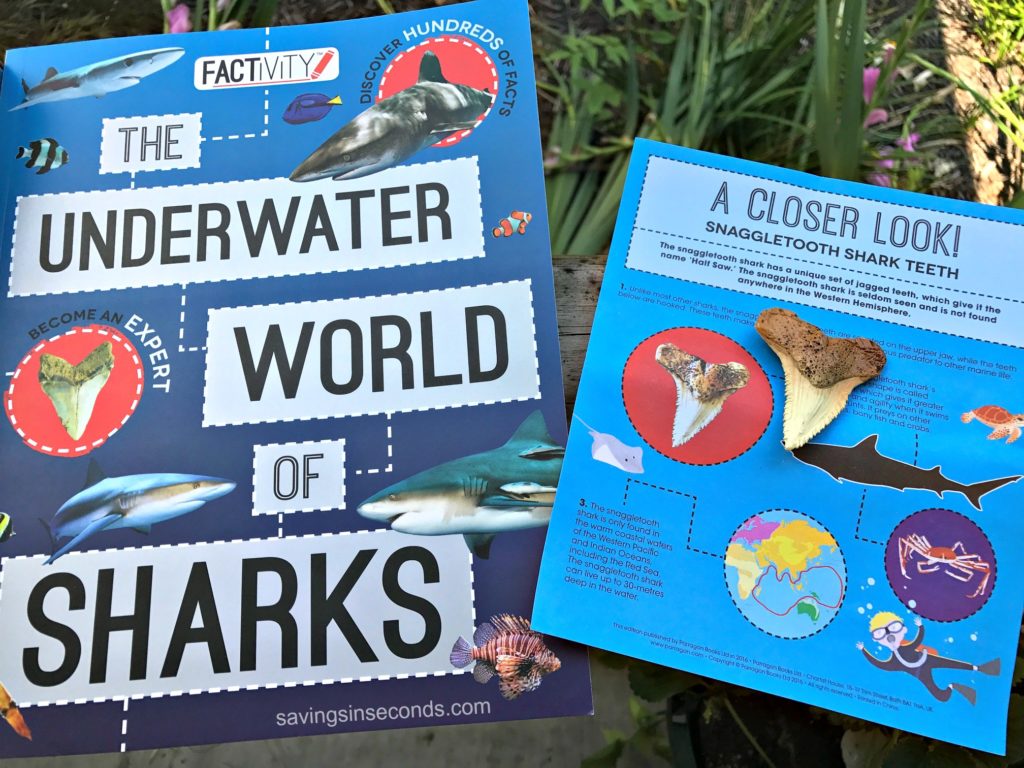 One thing I appreciated about the book was the abundance of captions and text variety.  It doesn't read like a textbook, so kids don't realize they're learning.  The layout of the pages requires readers to look all around the page for information, follow sidebars and diagrams, and generate conclusions about the facts.  These are important reading skills that help to encourage inquiry.    I'd like to see an interactive media feature added to the Factivity options. Perhaps a video, online slideshow, or some type of website would extend the facts to a higher level.  My students love that type of supplemental activity when reading a high-interest book.  It would also be nice to have an educator resource page so that teachers can easily incorporate this book in lesson plans for reading groups.
Parragon Books has many Discovery Kids factivity topics, so check them out!
One lucky Savings in Seconds reader will win a copy of the Shark Factivity book!  To enter, visit the giveaway form below. The giveaway is open to US readers ages 18+. Void where prohibited by law. Good luck!
Thanks to Parragon Books for sending us this book!