Disclosure: I am part of the Craving Connection launch team and received products to share; post contains affiliate links.  Opinions shared are mine.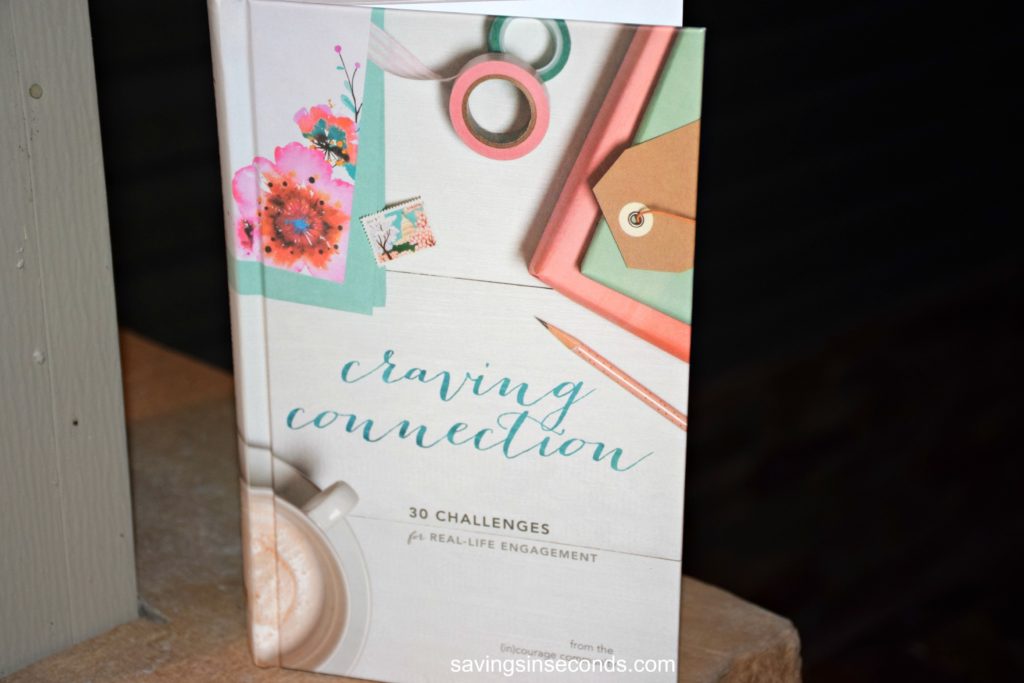 I used to love to write encouraging cards and notes for people.  Over the years, it seemed obsolete, and I gradually stopped doing that.  Last night, one of our small group members commented that encouragement really means a lot to him.  It occurred to me that maybe God wants me to encourage others!  I love the song "I Wanna Live Like That" and it reminds me to be love.  That's why I really like the Craving Connection (in)courage line from DaySpring. Share grace and encouragement with the message of connection! 
The book contains 30 challenges that range from simple to long-term.  I love that Dayspring also offers products that make it easy to fulfill those challenges!  The devotions are meaningful and self-reflective. It's easy to feel empowered when reading a story from a "real" woman…..I can imagine the writer as a fellow mom in the pick-up line, grocery store, or band concert.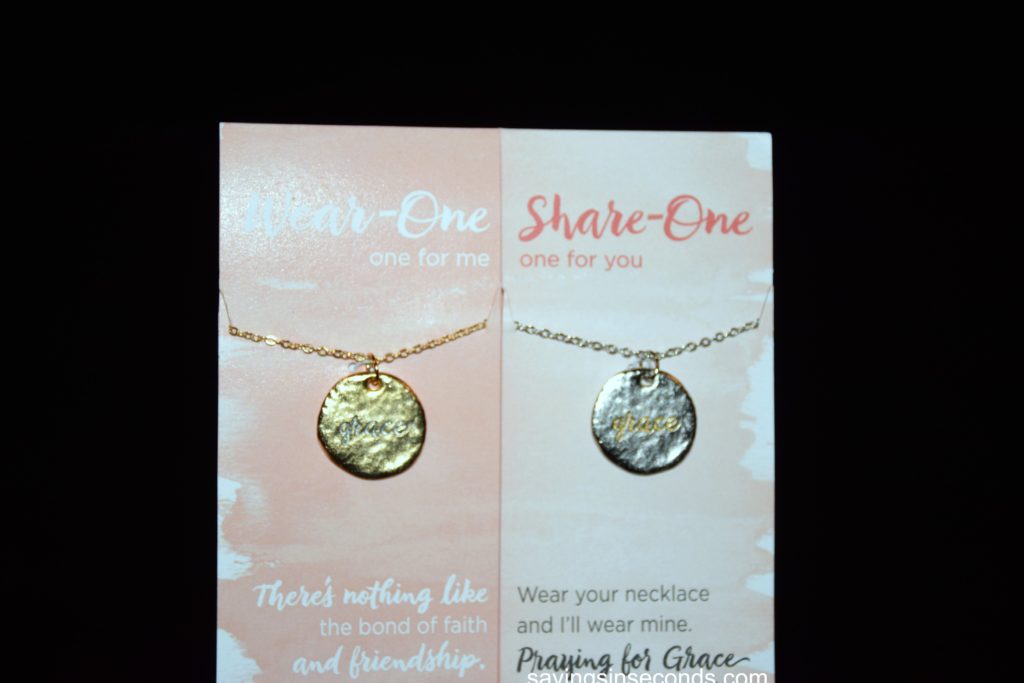 The share-one-wear-one necklace set is a ready-made gift. I chose the "Grace" necklace to share with my beloved sister-in-law.  She shows grace toward me all the time.  When I see my flaws and shortcomings, she loves me anyway. I can't wait to share grace with her, too!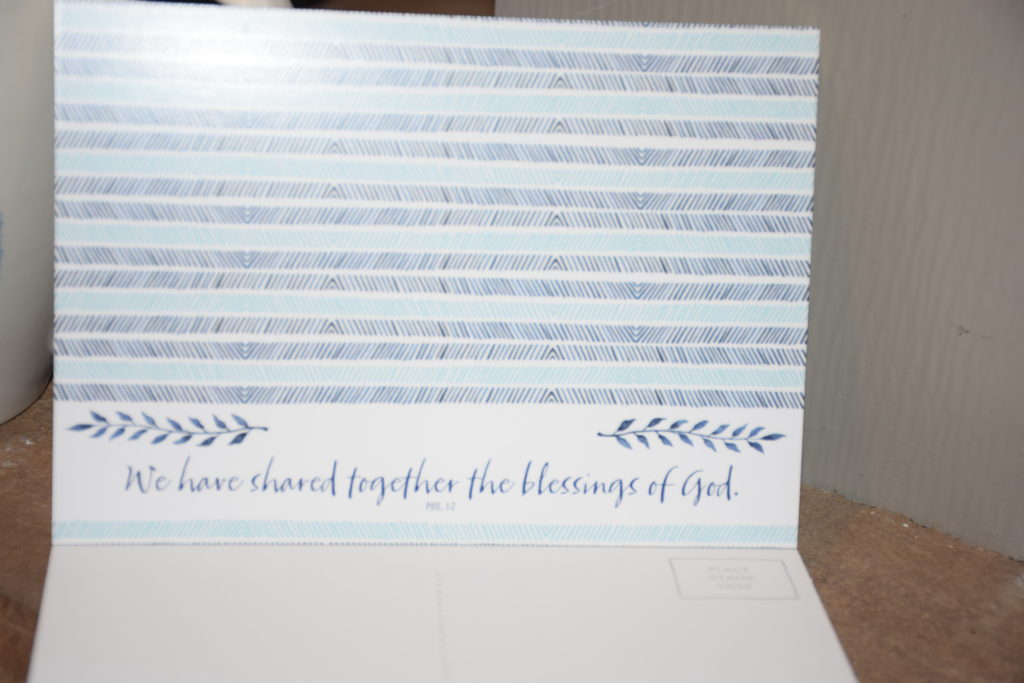 If letter writing is not your thing, use this set of postcards to send a thoughtful note.  You could also use these in lunchboxes, or drop one on your friend's desk.  I love the beautiful artwork on the cards.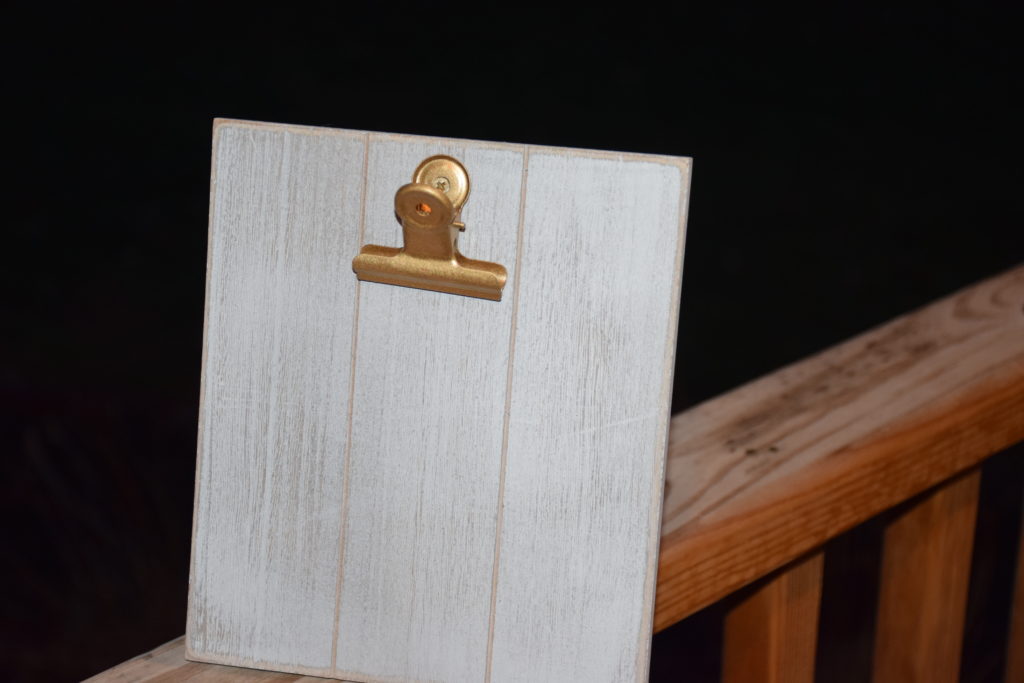 This pretty clip frame holds 25 prints (included). My only thought was that it would be nice if it held 31…that way there was a new one for each day. I'd also love to see blackline color prints so that people who enjoy adult coloring could create a masterpiece! Be sure to enter this giveaway for a chance to win a clip frame set.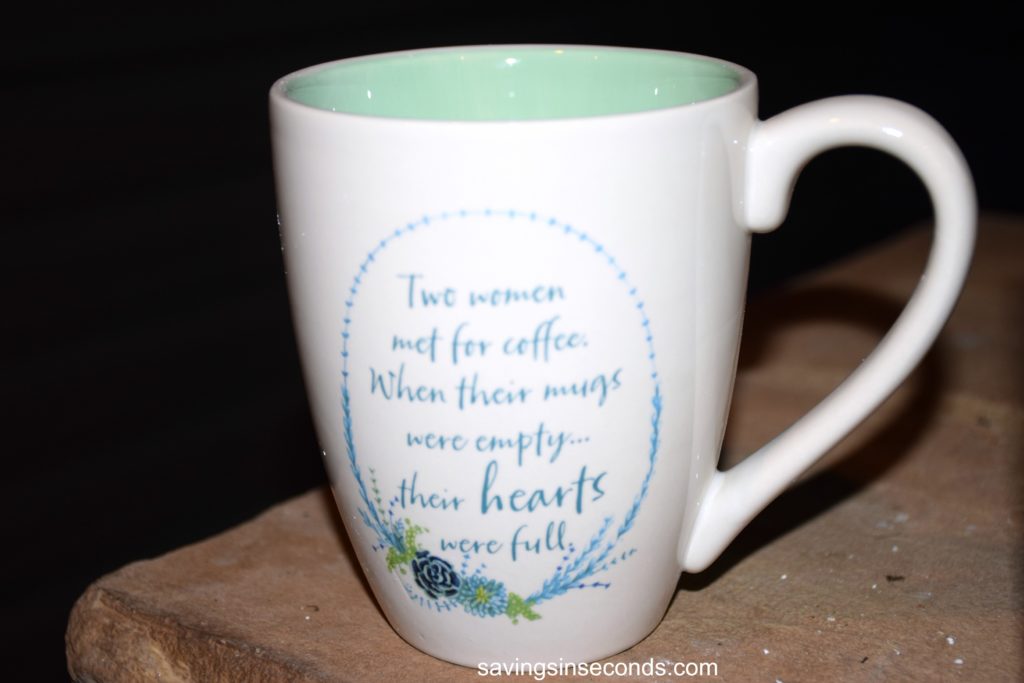 This pretty mug is perfect for gift-giving. I used mine tonight! It is a pretty, feminine shape with a sturdy handle. I love the colors on the artwork and interior of the mug.
Can you think of someone who might need a pick me up?  Check out the Craving Connection (in)courage product line and pick something out for her!
What's your favorite way to encourage someone?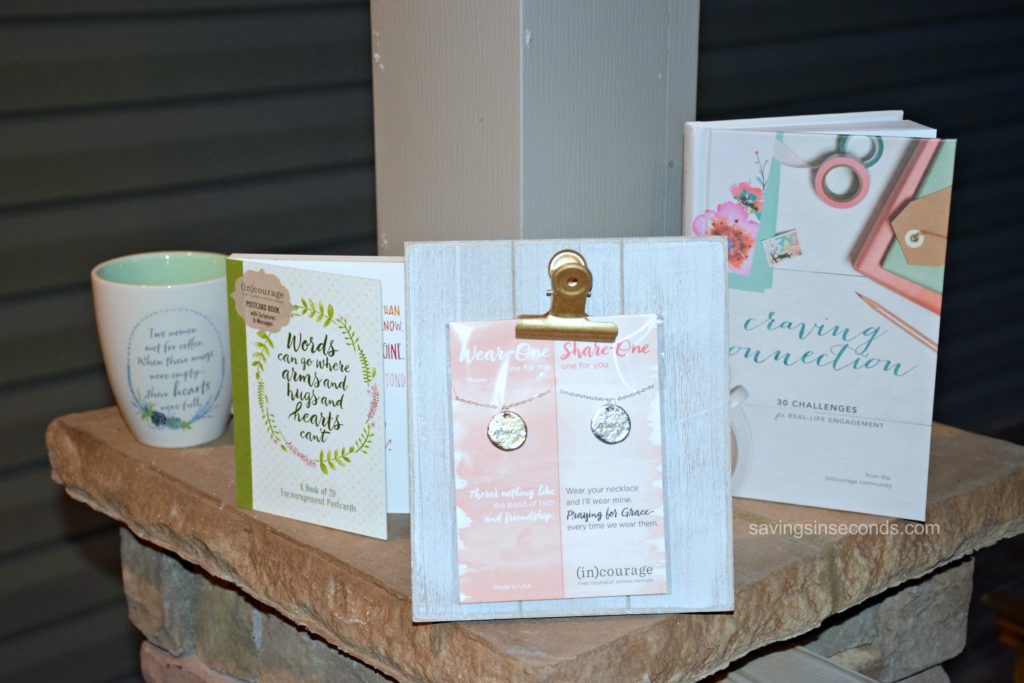 I would love if you watched my video and gave it a thumbs up!