Disclosure: This post contains affiliate links; opinions shared are mine.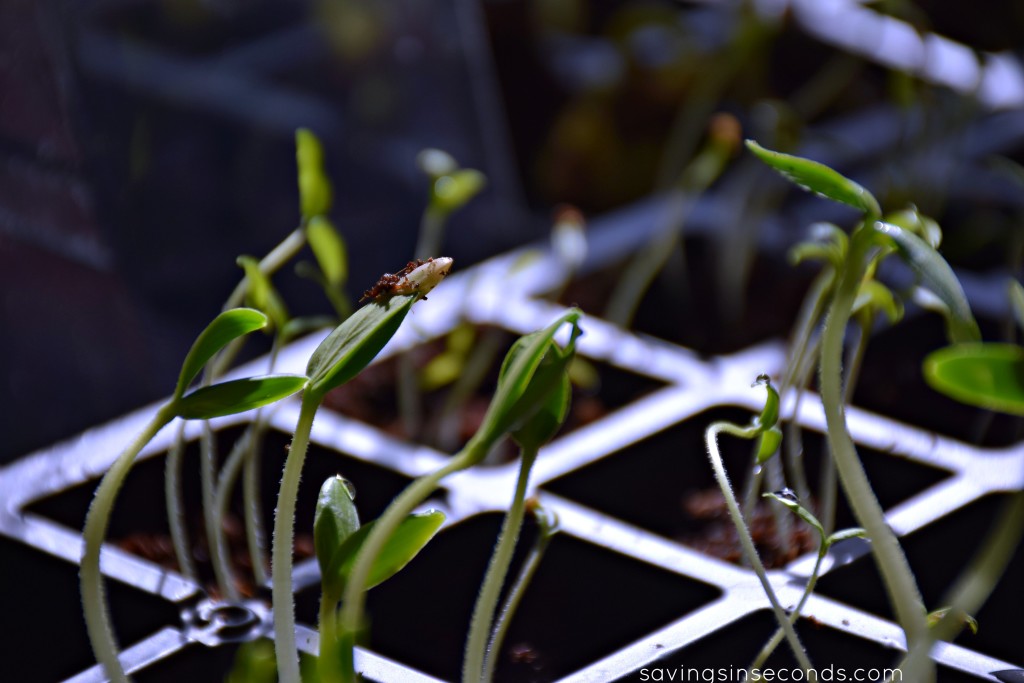 My husband has been bitten by the gardening bug.  A few days ago, he arrived home with a bag full of seed packets and a few of these seed starter kits.  Remember that we are now in a much smaller house, and no longer have a sunroom, so I wasn't sure where he planned to set up his little production.  To my surprise, he planted the seeds right at the kitchen table.  He set up the trays near the sunny window and left them for a few days.  We were greeted with these beauties just a couple of days later! 
So these seed starter kits really work? I suppose they do, with the right sort of methods. Other than the basics — you'll need plenty of light in a controlled temperature environment.  In addition to that, here's what Mr. Savingsinseconds did to earn such success.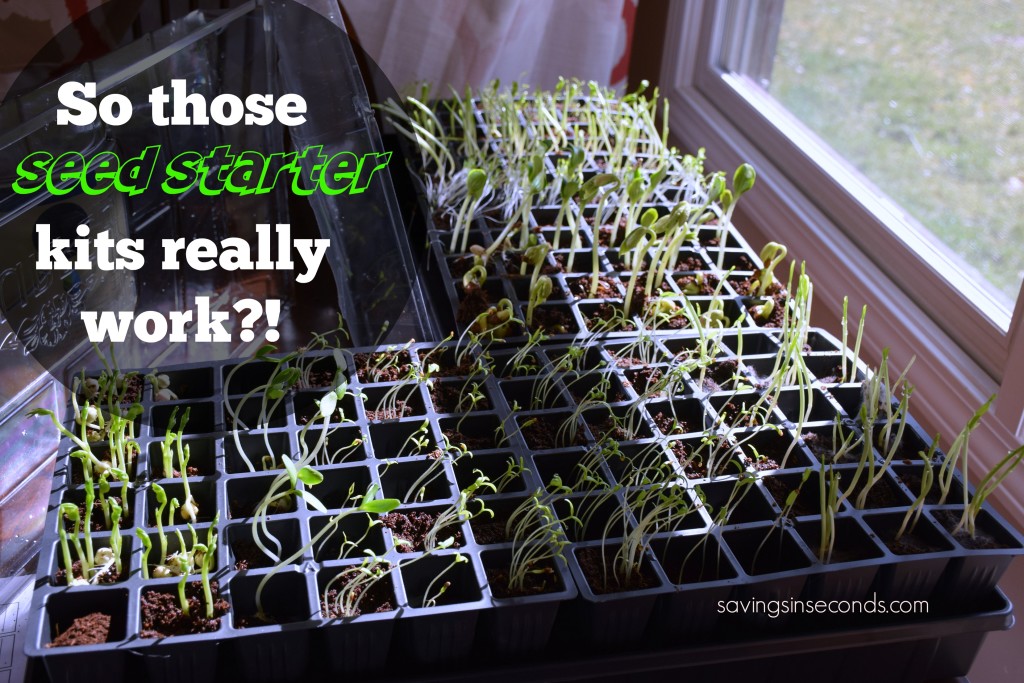 Use a soil mix that's formulated for seed starting.  Some kits come with them; if not, you have it delivered straight to your door from Amazon.
He put 3 – 5 seeds in each container.  Once the seeds start to grow, you'll need to thin them to avoid overcrowding.  It always breaks my heart to thin them; however, it allows the stronger plant to develop a better root system.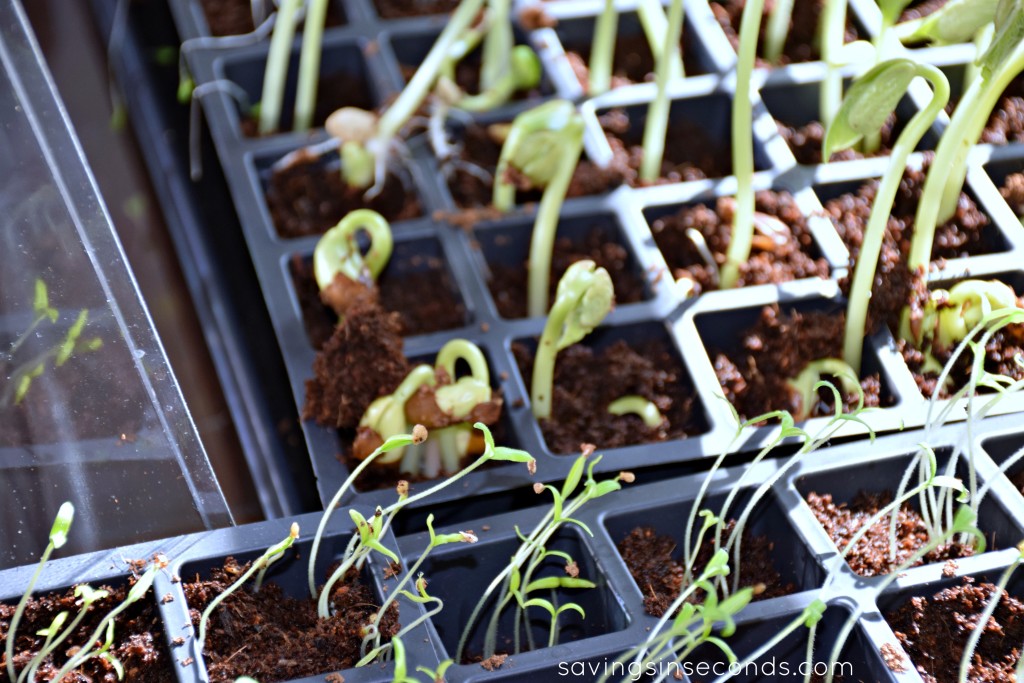 3.  The plants can develop mold — this is called "damping off."  I've read that you can use a weak hydrogen peroxide solution to kill the mold without harming the seedling.  I usually just scrape it off and scale back on the watering.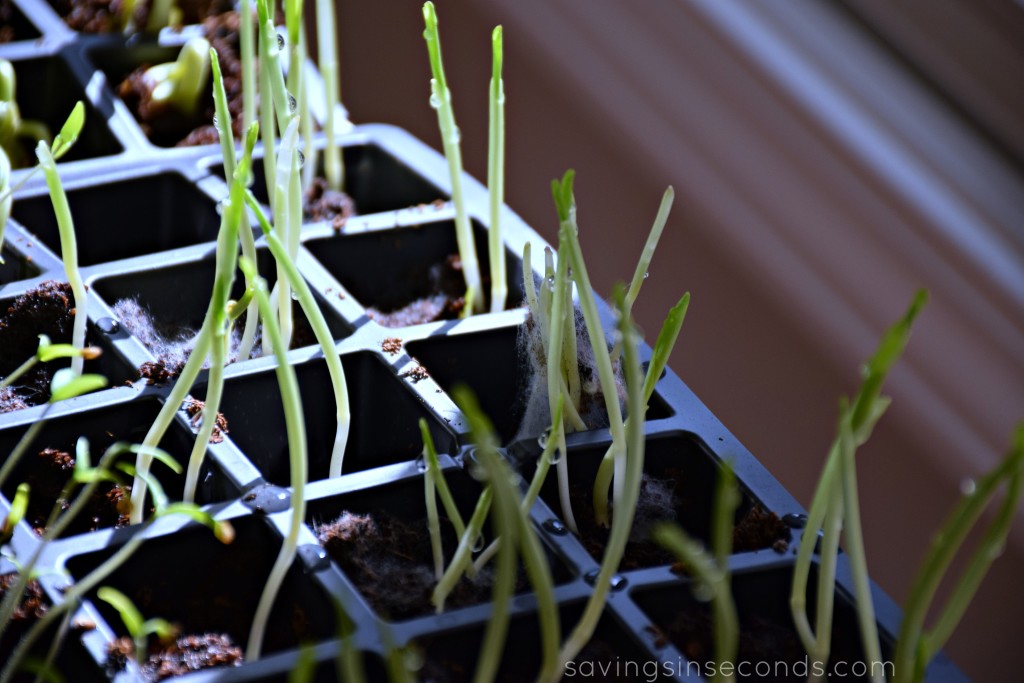 4.  When the seedlings are getting tall like these, it's time to repot.  You can put them in a larger pot, or move them into the ground.  I'm planning to try these coconut fiber seed pots, since I've had good success with coconut fiber in the past.  These are convenient, too, because they can be planted directly into the ground once the soil warms up.
5.  If you don't have enough room for an in-ground garden, why not try containers?  Some, like the Earthbox, allow your plants to develop a root system that obtains water as needed. I love them!  They can also be moved under cover when the weather decides to backlash mid-spring.  Here's what my plants look like after nestling into their Earthboxes.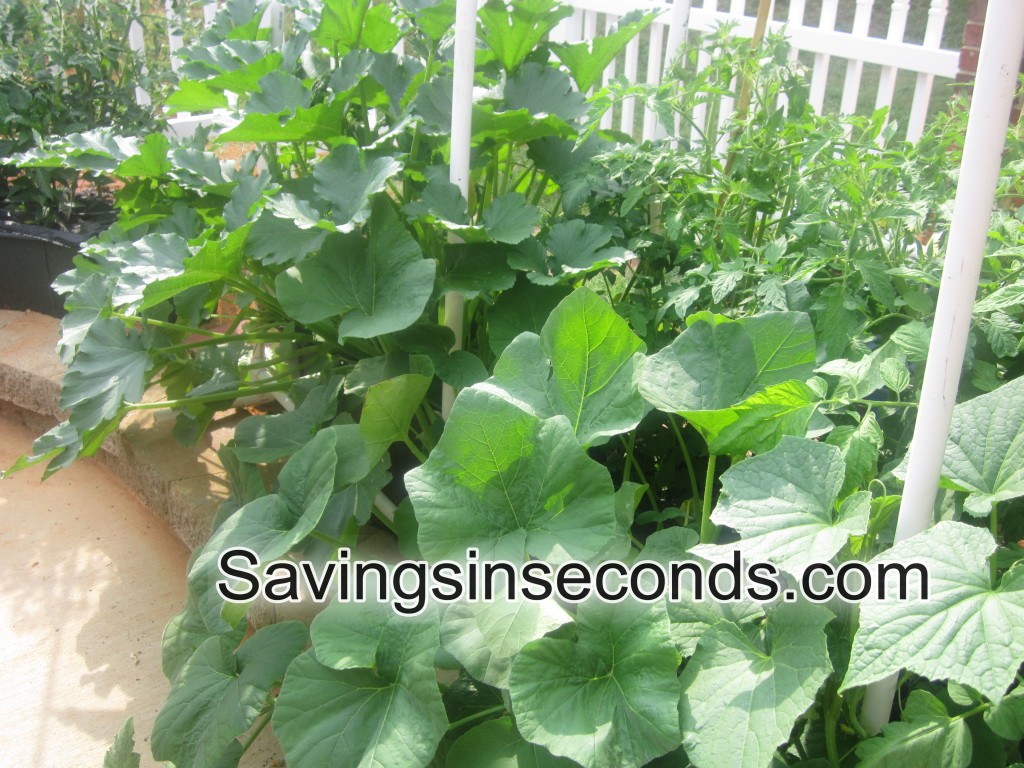 If you've been wondering about starting a garden this year, it's time to give it a go!  A seed starter kit might just be your ticket!  You might be able to grow food for your table, with the satisfaction of knowing that you grew it from start to finish.