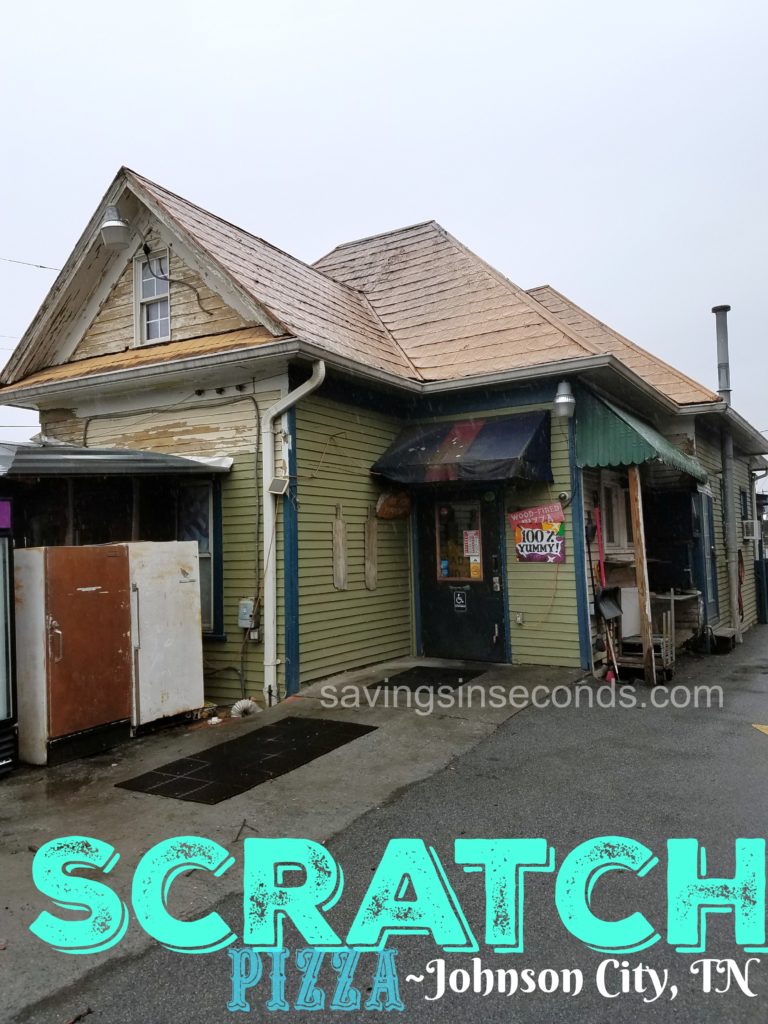 Don't drive by.
Just, don't.
I know what it looks like.  I know what you expect.  Trust me on this.  You NEED Scratch pizza.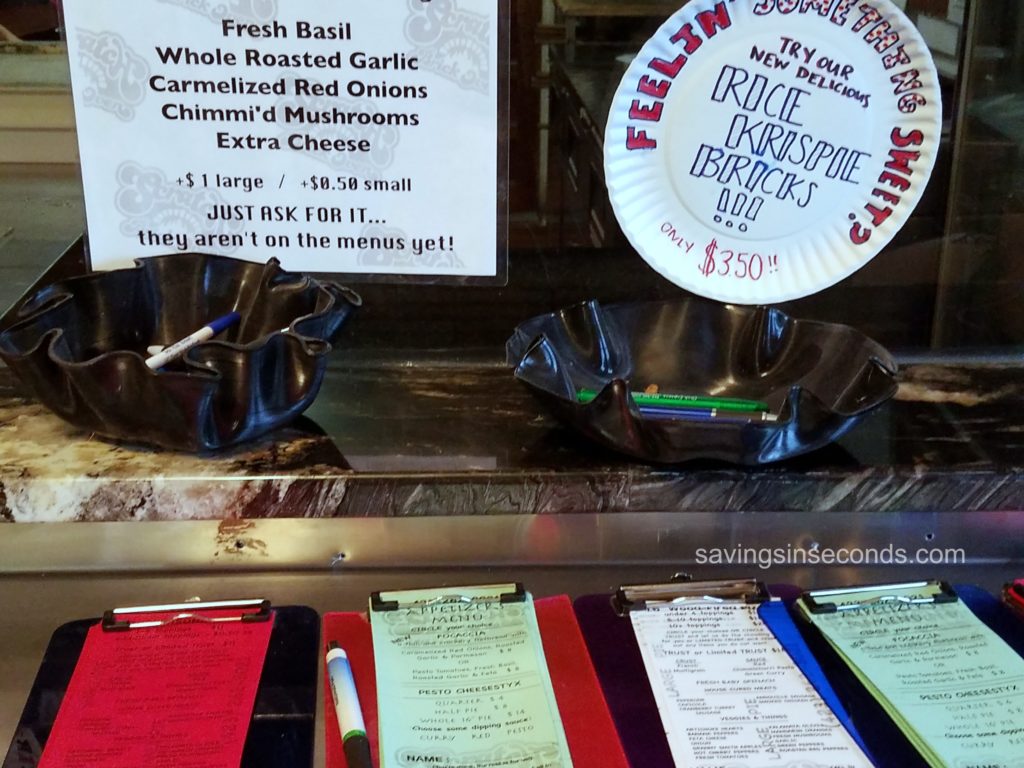 This local favorite is hidden in the Unake Street area of Johnson City.  Mr. Savingsinseconds took me on a day date there a few weeks ago.  We were the first to arrive after the doors opened, so I had the chance to snap a few photos. The restaurant is a charming use of the older home, with a pointed view into the fire that bakes up the delicious pizza.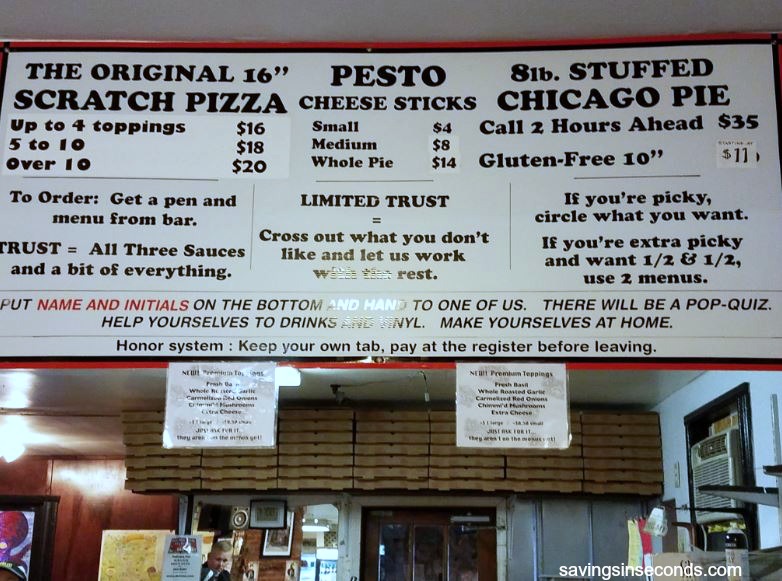 Now, you need to know why it's called SCRATCH.  When you order, you can choose to give up all rights for toppings, handing over total trust to the Scratch Powers That Be.  Here are the options:
Picky – choose your toppings
Limited trust – mark out a few options you don't want
Full trust – hand over full control of the toppings
My husband only wanted plain cheese, and I wanted to try the limited trust Scratch philosophy, so we got a 1/2 and 1/2.  My only stipulation was that I wanted red pizza sauce.   It's really the most unpretentious ordering method you'll ever encounter. Just fill out the clipboard, hand it over, and enjoy the view.  Be sure to snag an ice-cold drink out of the fridge.  When was the last time you enjoyed a Nehi Grape?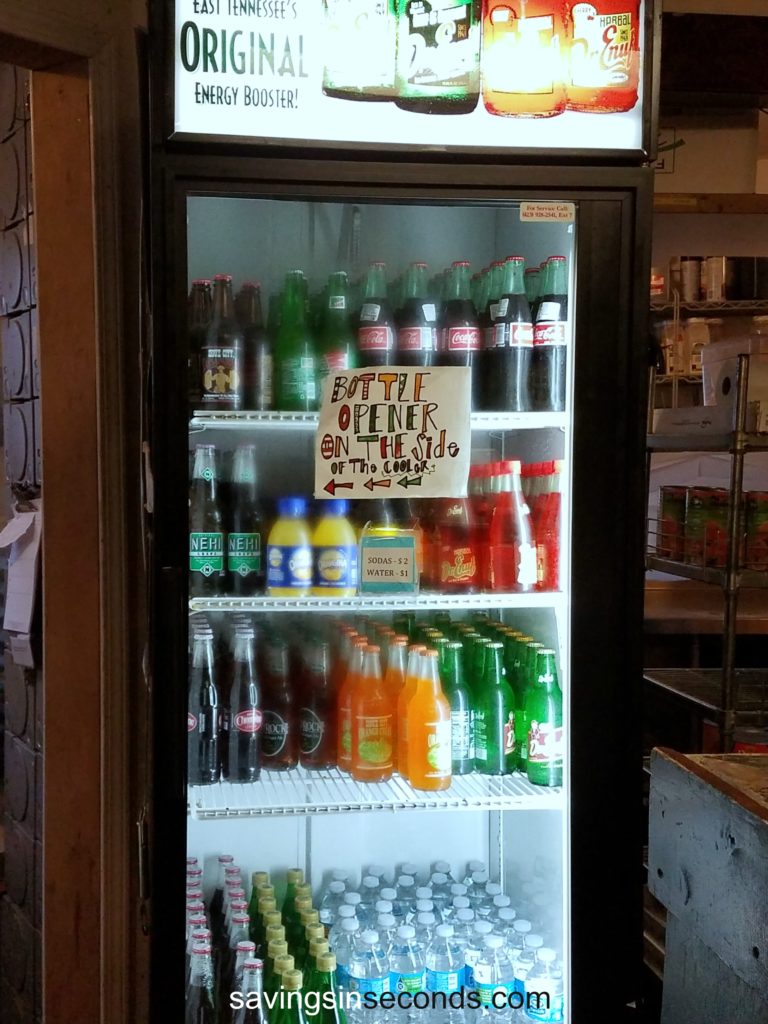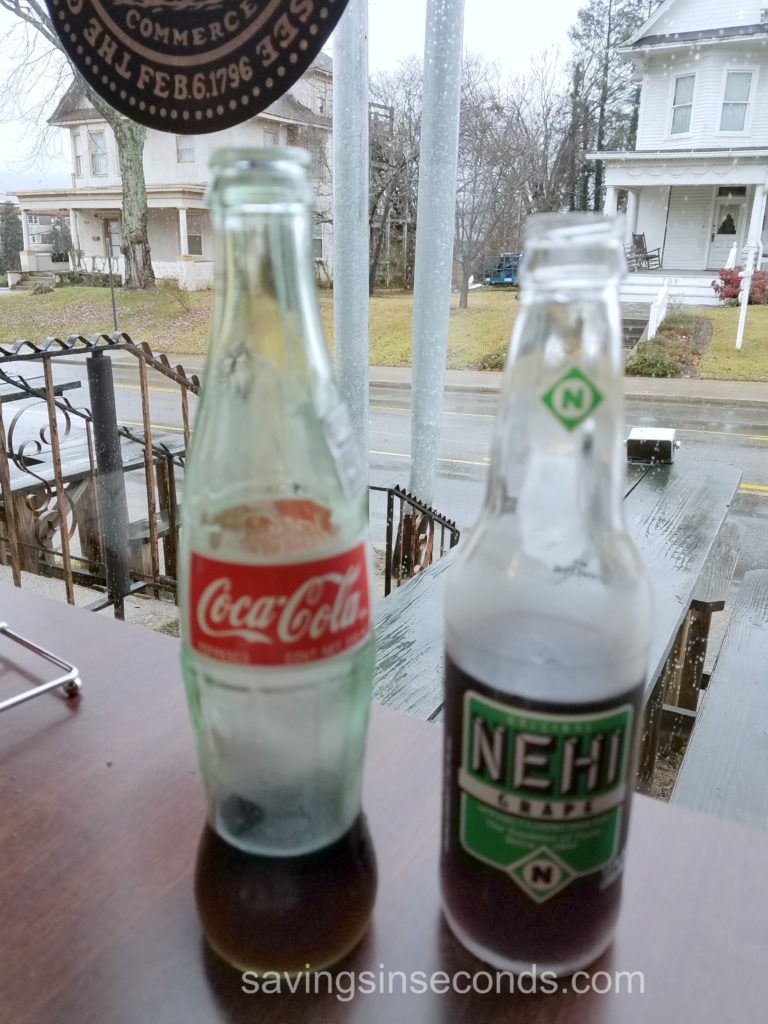 The hubs and I don't get many chances to sit and chat.  It was a lovely afternoon!
Vinyl records are also available if you'd like to listen.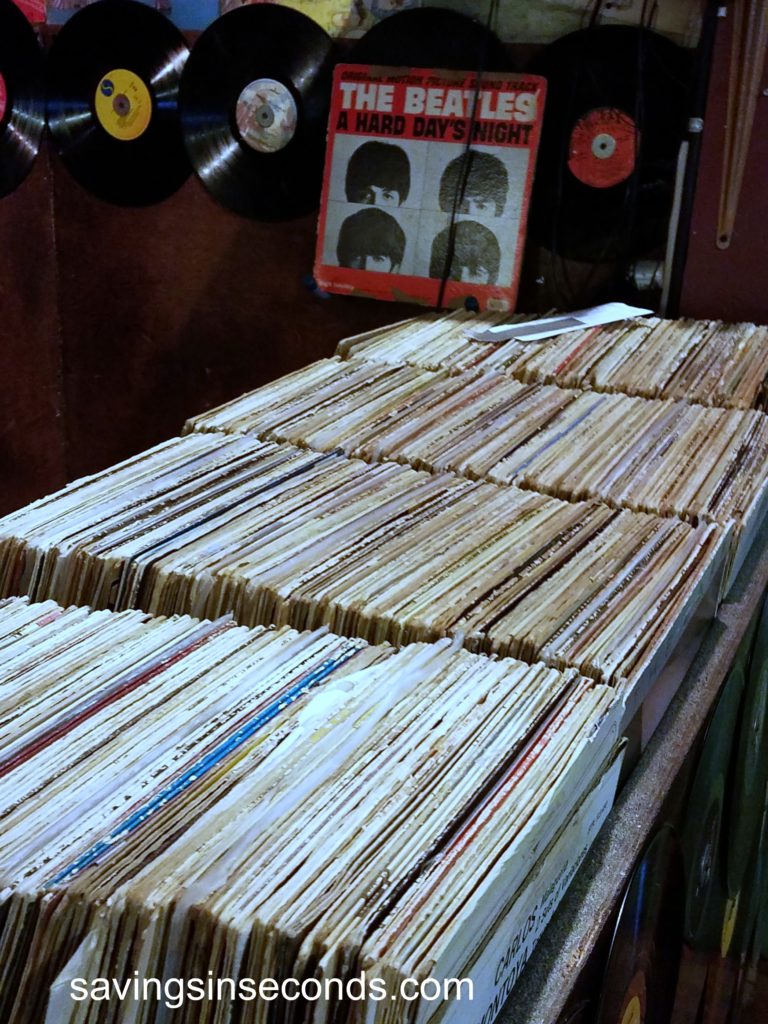 Finally, our food arrived – fresh out of the brick oven.  My side came with a delicious combination of chopped mandarin oranges, mushrooms, thinly sliced chicken, Canadian bacon, green  and banana peppers, plus spinach.  An unconventional blend, to be sure, but it was wholly divine.  Yes, my husband took a bite, too!  (I did have to take off the bacon for him….he's a vegetarian.)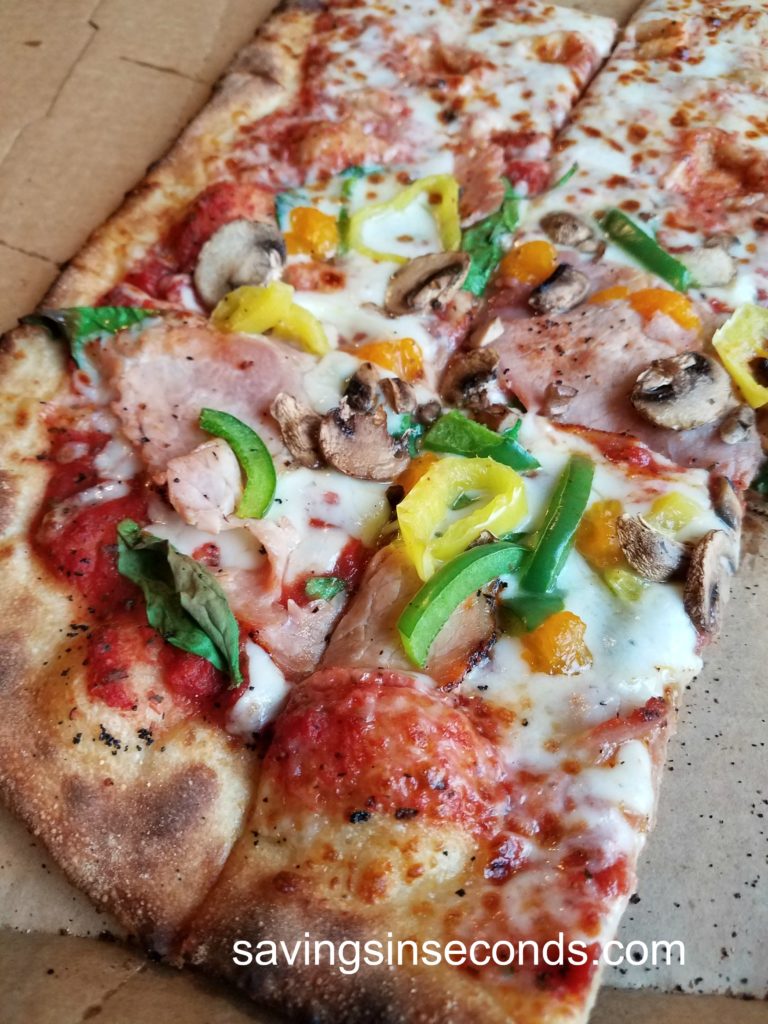 Since we couldn't decide what to get, we decided to split the flatbread fruit and vegetable sandwich.  It was an edible work of art, what with the rustic bread and freshly cut ingredients.  I mean freshly cut…..we heard and saw the owner slicing the apples while we waited.  The warm feta cheese gave the sandwich mixture a slightly creamy texture.  Not a speck of this sandwich remained on our plates, I can promise you!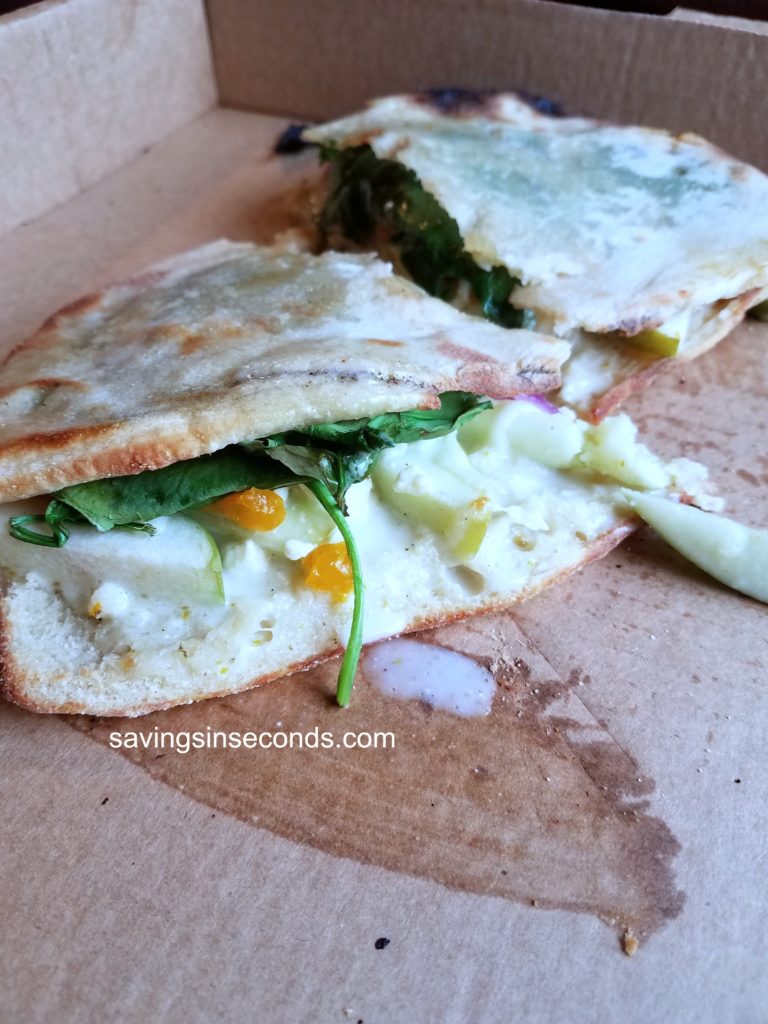 What a hearty, filling meal!  We can't wait to visit again.  If you're in the Johnson City area, be sure to enjoy a delicious brick oven pizza made from scratch!
Would you be willing to give full TRUST to Scratch?