Disclosure: I received product samples; opinions shared are mine.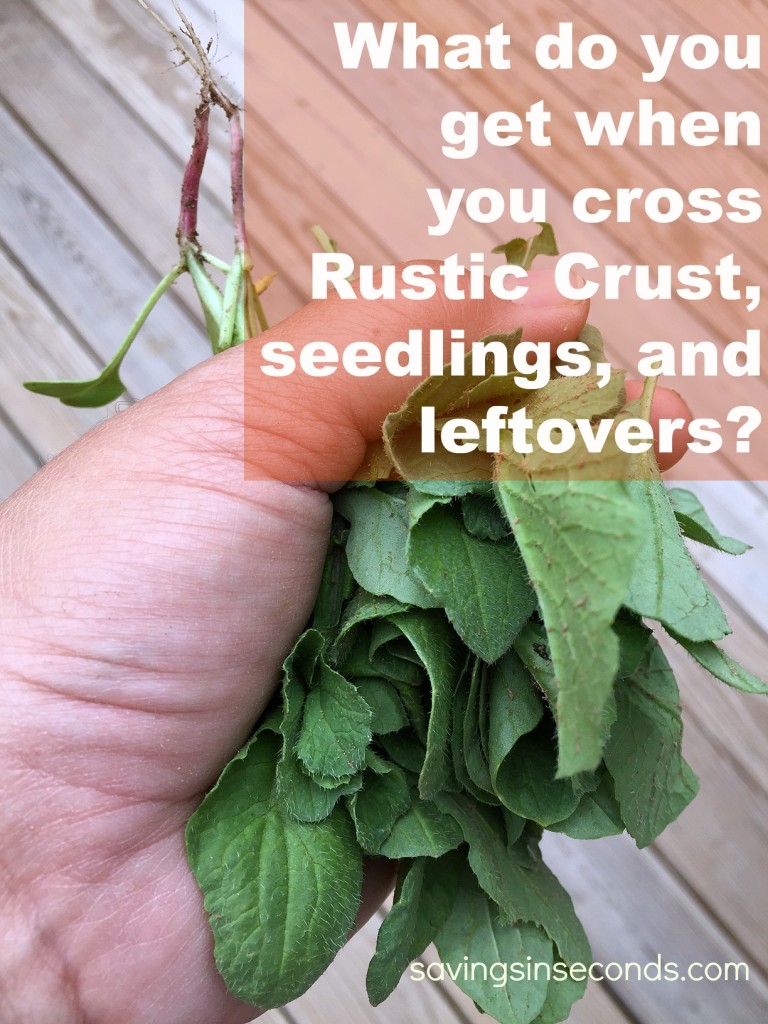 My family has a tradition – they always get me hanging plants for Mother's Day.  I love getting my annual baskets; they hang happily from my front porch.  Unfortunately, those flowers don't prepare lunch for my family. We'll still arrive home from church on Mother's Day, with everyone expecting to be fed.  Does your family have special plans for Mother's Day?  If lunch is in order, why not set out Rustic Crust and let everyone prepare their own meal? If you're shipping your Mother's Day gift, no worries. All online orders receive free shipping.
Rustic Crust products can be used for pizza, sandwiches, pasta, and more.  Available in organic varieties, and some gluten-free items, you'll want to add this brand to your favorite bookmarks.  I love that they're shelf-stable for several weeks.  That makes it easy to keep on hand for a quick dinner.  It's really something special for mom — and the whole family!  I put this theory to the test with my crew.  The menu included some thinnings from my newly sprouted garden, and some leftover BBQ pork and BBQ beans we had from the weekend.  Here's how I used them!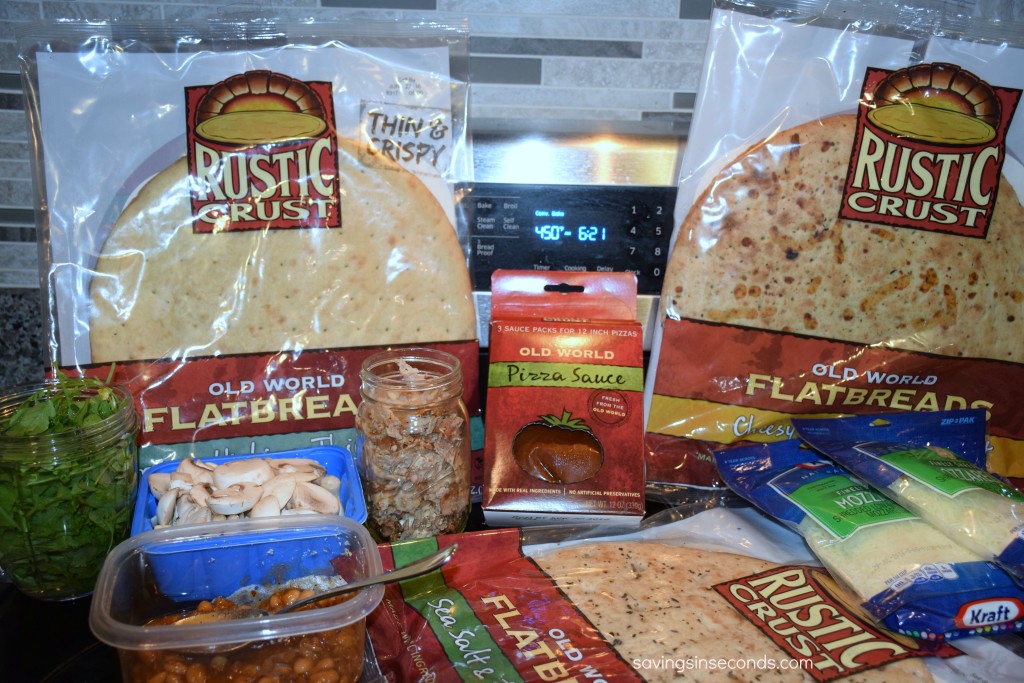 The flatbread and pizza crust I'd planned to use both needed a 450-degree oven.  While the oven preheated, I took a little trip outside to thin the seedlings that have been growing.  That gave me a handful of radish greens to serve on the flatbread.   I set them aside to soak, then set to work on the flatbread.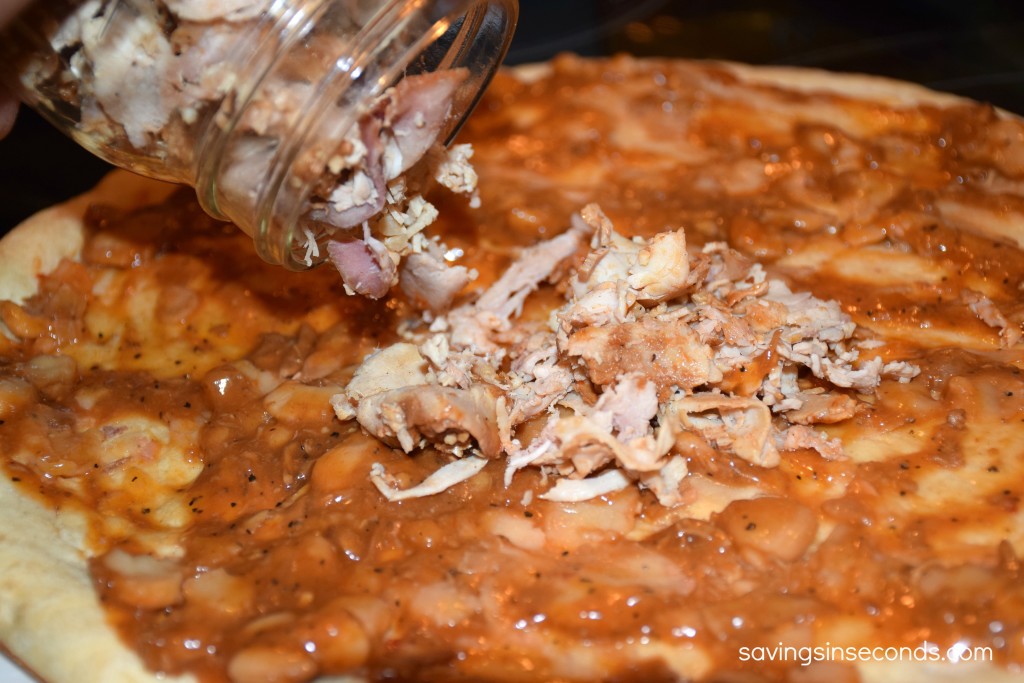 We had a few spoonfuls of baked beans left from Sunday lunch, as well as 1 1/2 cups of BBQ pork.  The beans served as a "sauce" for the flatbread, adding flavor and cohesion to the dish.  The pork  was spread over the beans.  I wanted to add a little bit of earthy flavor, so chopped mushrooms did the trick.  The greens were lightly shredded and sprinkled on top, then I added a few parmesan shavings.  It baked for 8 minutes, and turned out amazing!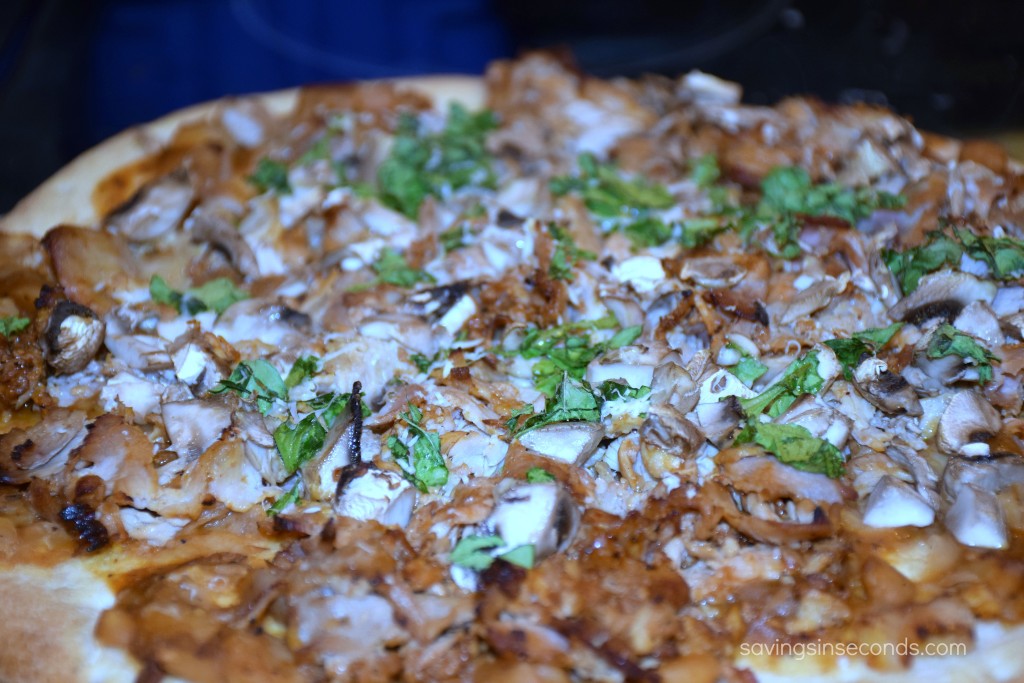 My husband dug into it within minutes. This did not last long enough for serving-size pictures!
Now, for the less adventurous eaters in my house, I made a "normal" pizza. Using one packet of Rustic Crust sauce, I generously topped the pizza crust with cheese and pepperoni.  My daughter declared it "good," which is the grandest compliment she can deign on any food prepared at home.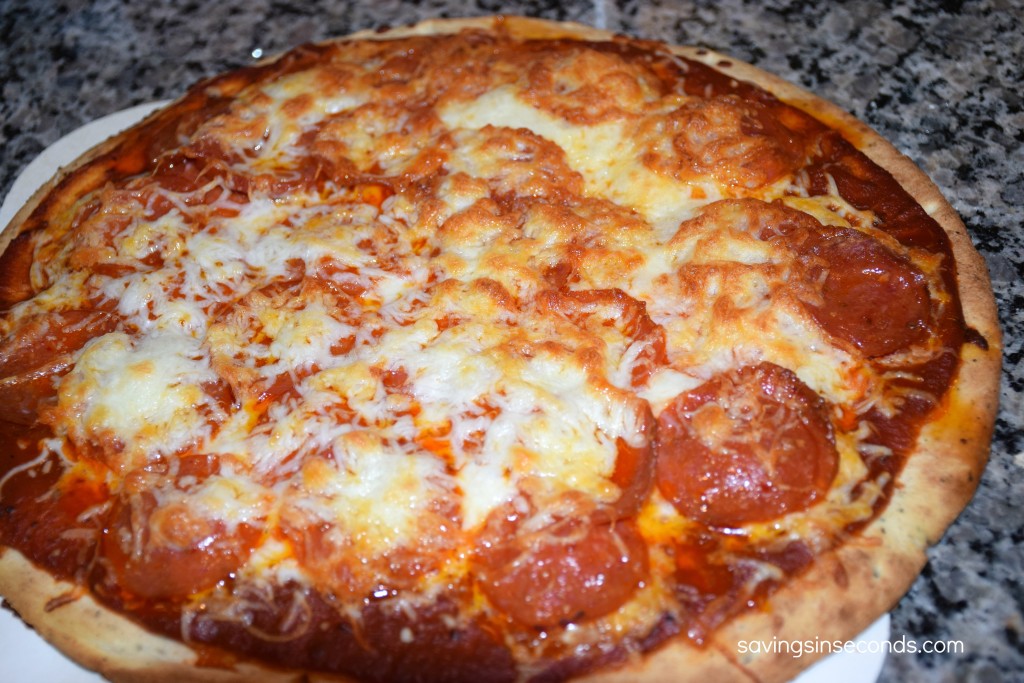 Find out if Rustic Crust is available at a store near you.  For this giveaway, the sponsor will send one lucky winner some coupons for free products (must be used in store).  To enter, visit the giveaway form below. The contest is open to US readers ages 18+. Void where prohibited by law. Good luck!