Disclosure: Ruby Falls provided me with a complimentary tour. Opinions shared are mine.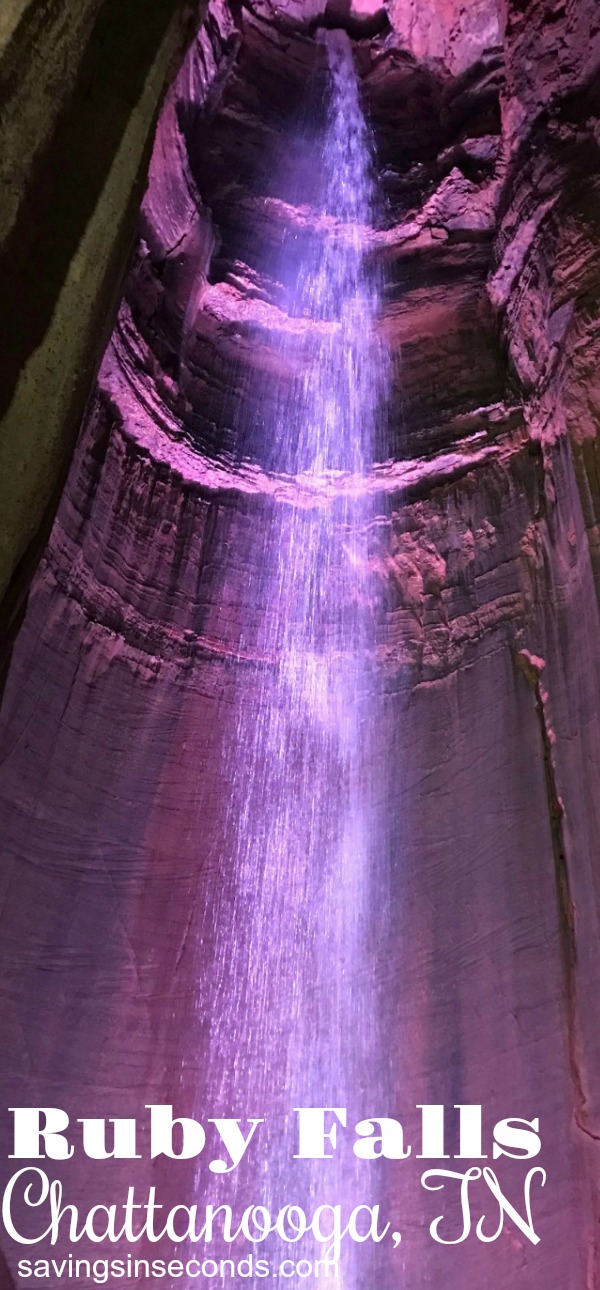 One of the most memorable experiences of our autumn Chattanooga camping trip was our Ruby Falls visit.  Have you heard of this beautiful attraction?
This was our first outing of the day, and the temperatures were already creeping up.  When we walked into the ticket center, we were already impressed by the gift shop area and snack options.  There are some cool Lookout Mountain tees and hoodies at this gift shop; we returned to purchase several items before heading on our way home.  It's obvious that Ruby Falls makes an effort to give their visitors the best experience possible, as amenities are displayed everywhere.  For instance, I loved that they offer a kennel so furry friends don't have to wait in a hot car!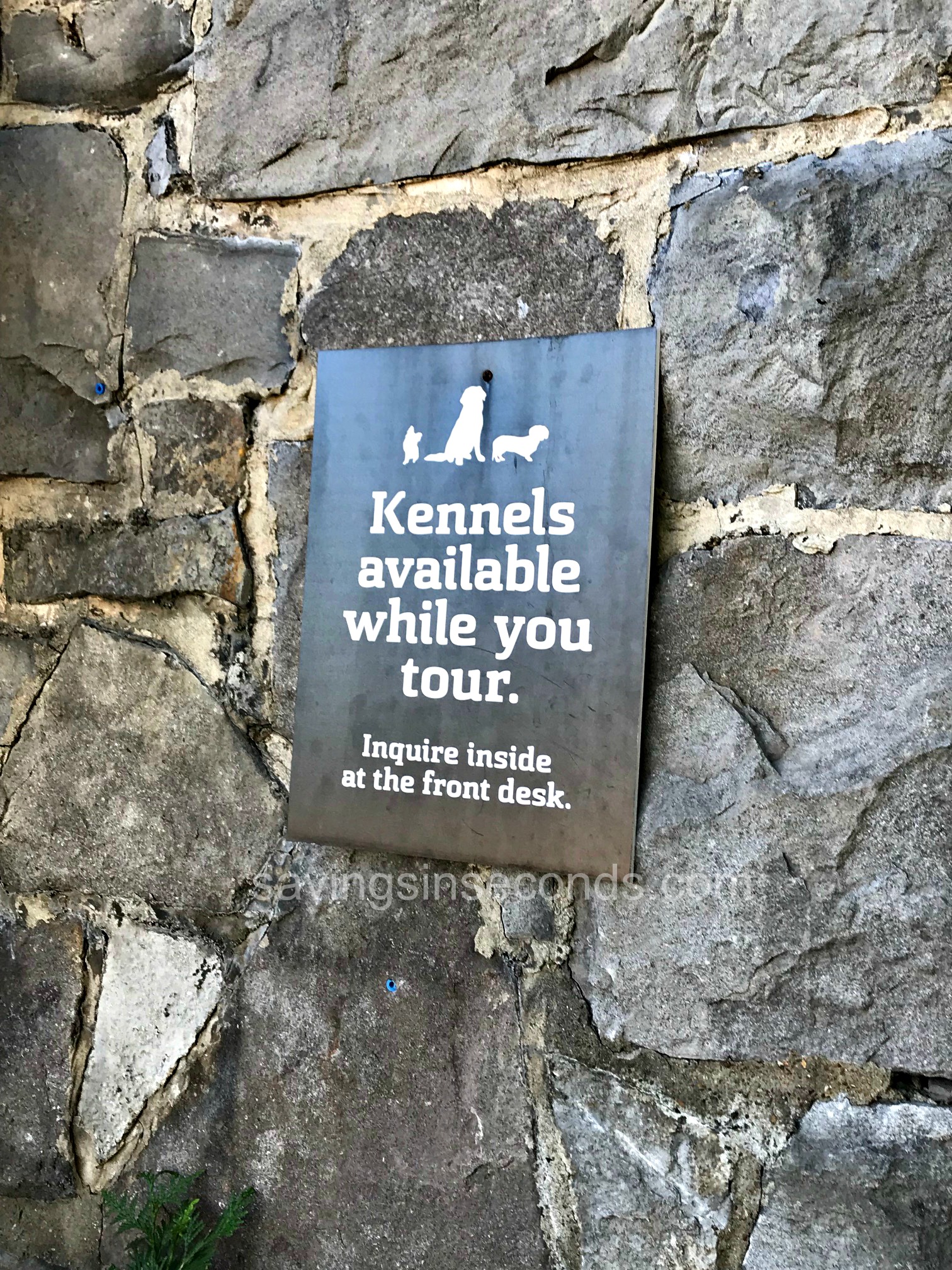 Cave tours were already loading up when we arrived, so we hopped right on the elevator. That's right….elevator.  The entire tour group couldn't fit in one ride, so we split into two groups and headed down the 260-ish feet to the cave.  Several murmurs could be overheard about people feeling nervous.  It wasn't that bad to me — just a typical elevator ride.  Once we landed on solid ground again, you could hear a collective sigh of gratitude.  Many people took advantage of the hot spot, presumably to post a message on Facebook saying they survived the Ruby Falls elevator.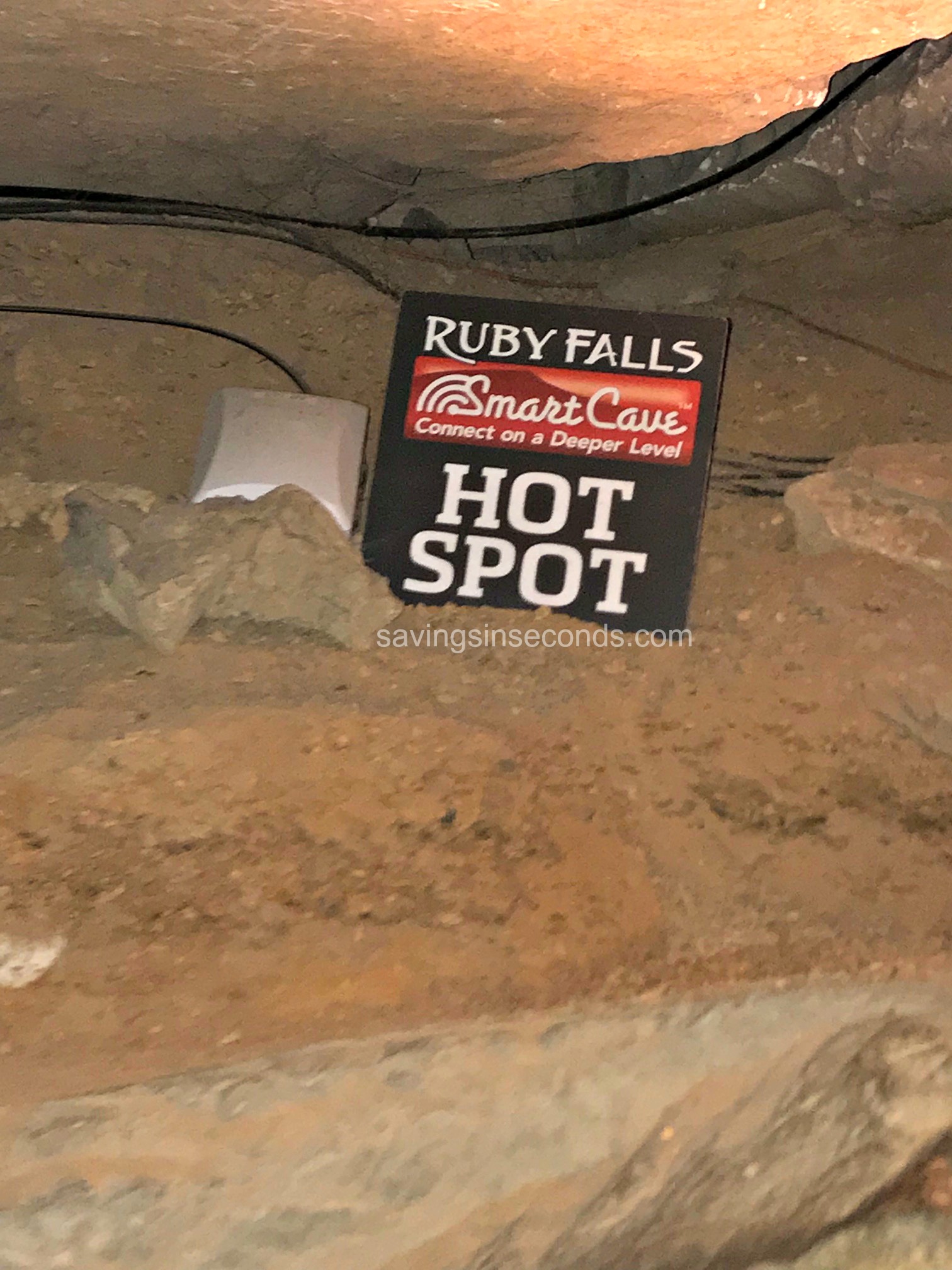 I was very impressed by the cave's overall look.  Everything is completely paved, making it easier to walk on the smooth ground.  There are some uneven spots, though, so be aware of that if you're unsteady on your feet.  Though the temperatures outside were muggy and creeping up the thermometer, it was a very comfortable temperature in the cave.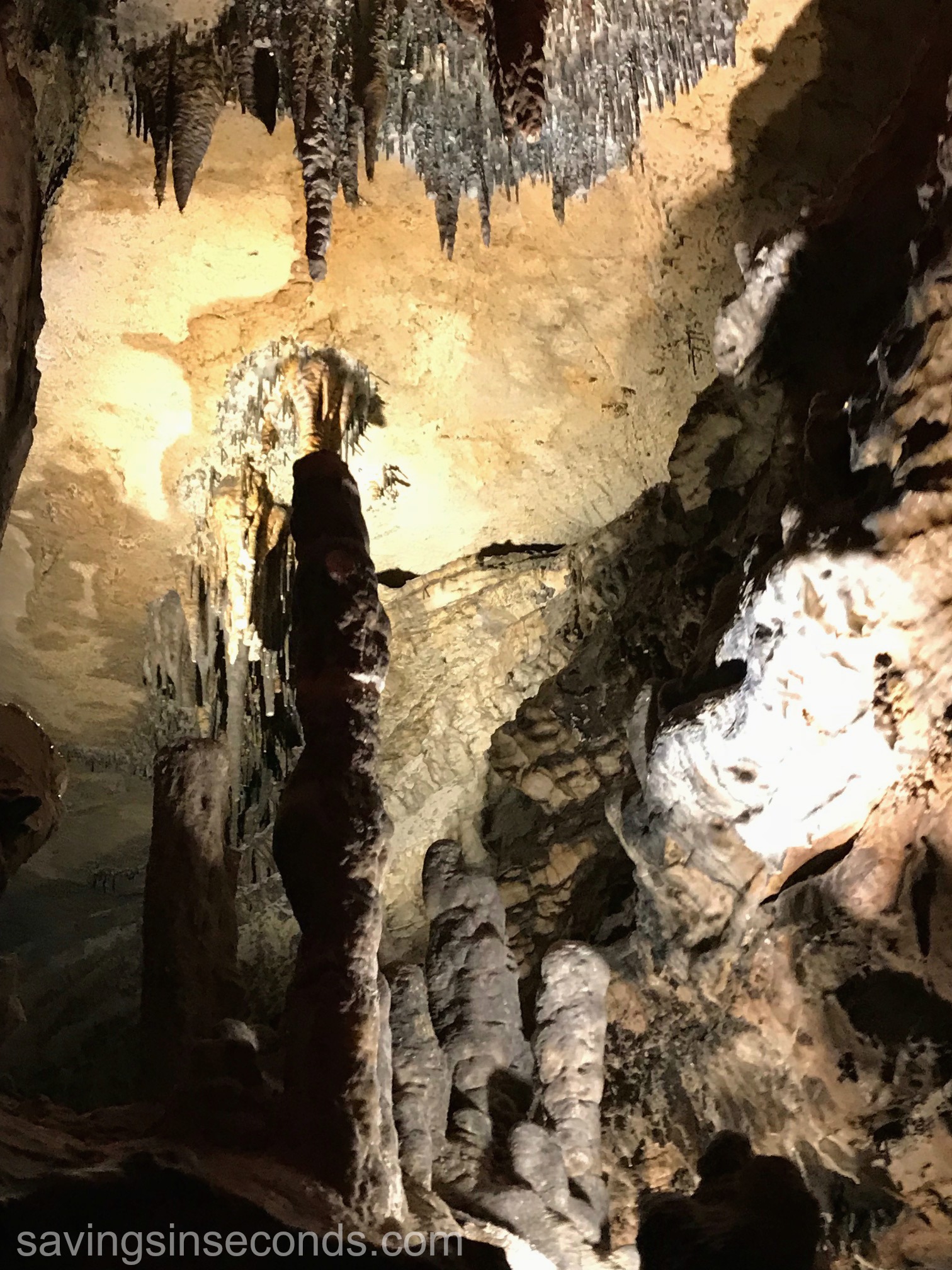 Our tour guide was quite knowledgeable about Ruby Falls, and his stories were engaging.  He told us about the history of the cave and indicated where early exploration points were marked.  Additionally, he initiated conversations with members of the tour, making it feel like a group of friends walking together.  We had approximately 25 people in our group.  I didn't know that tipping the tour guide was encouraged, so we didn't bring cash. I'll know for next time.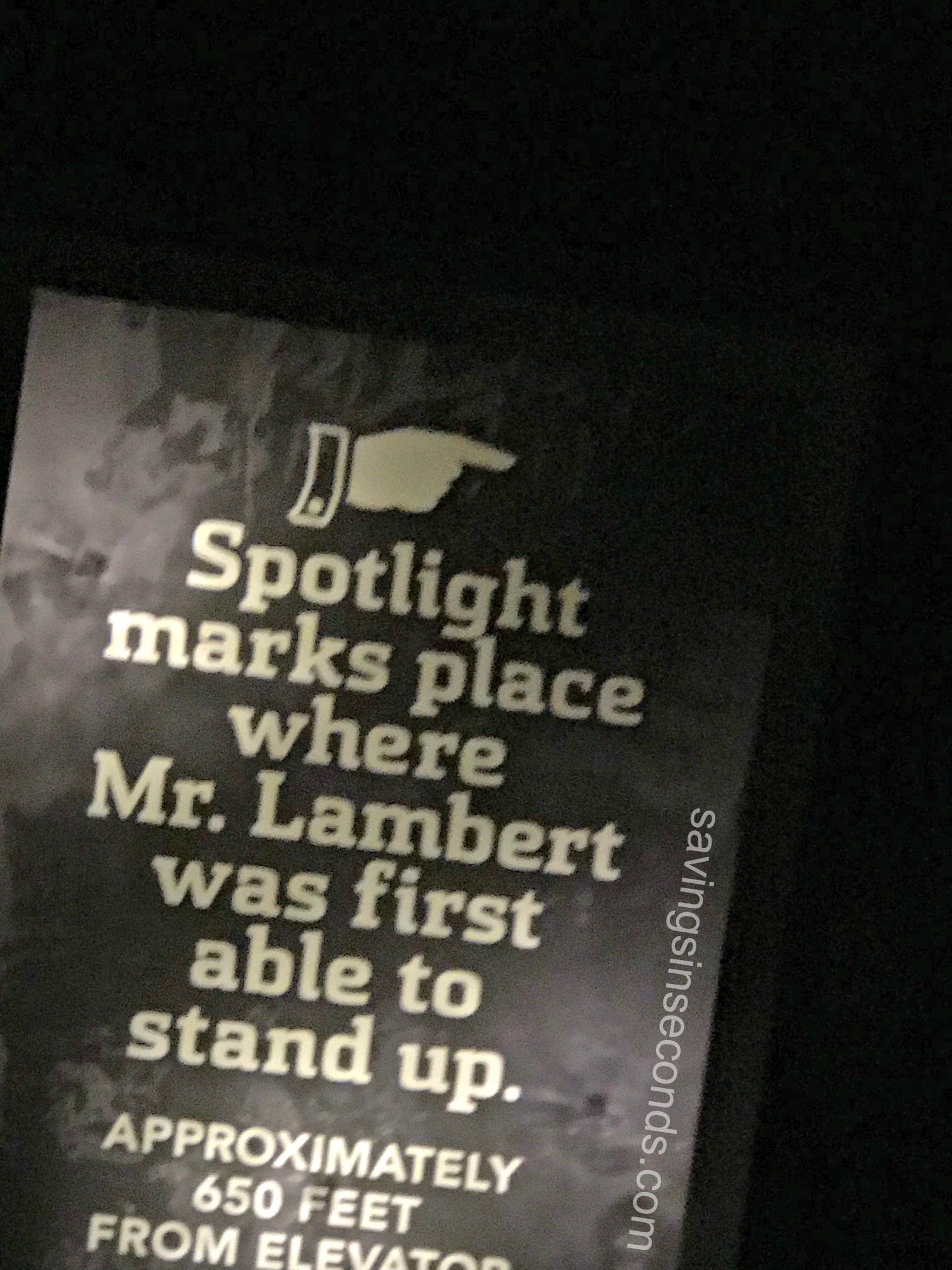 Ruby Falls Cave has many unusual rock formations.  I've traveled through lots of caves before, but this was the first time we've been encouraged to touch any of the formations.  There was one specific "drum" we were allowed to pat, and it sounded like a bongo.  That was quite fun for the kids, especially!  All of the formations are well-lit and our guide pointed them out for us.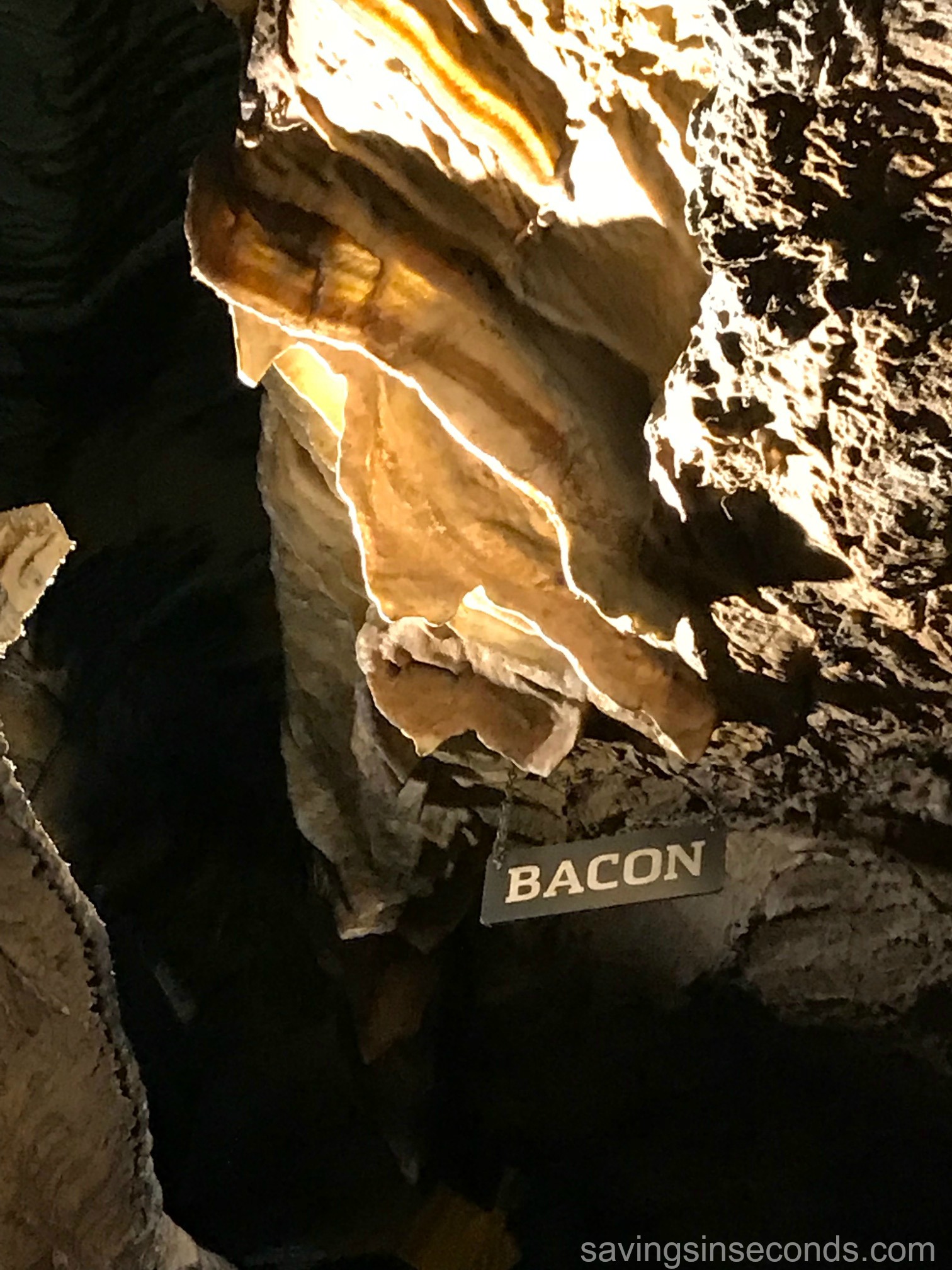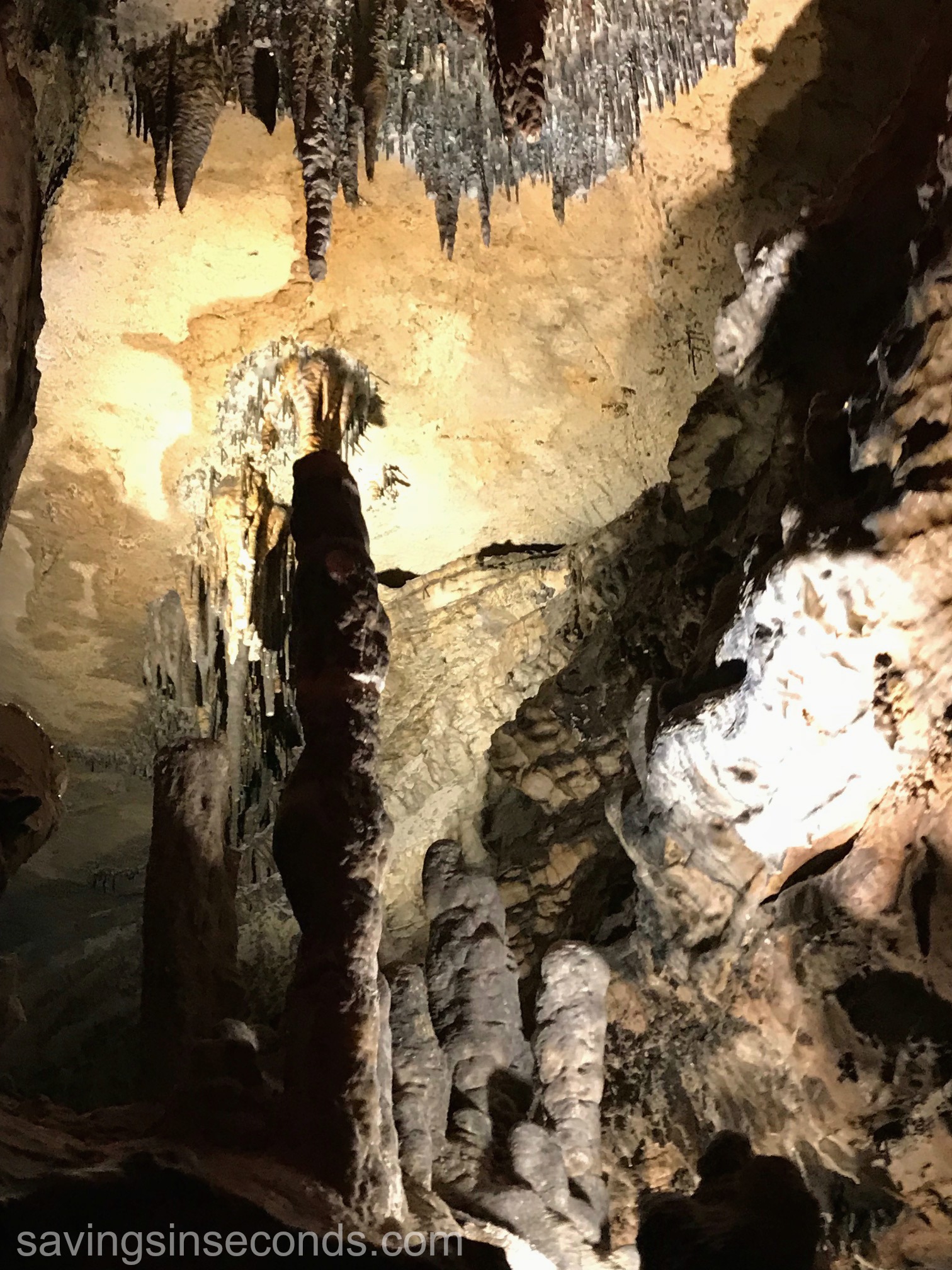 I would have enjoyed a slower pace on this tour, because there were some beautiful formations I wanted to photograph.  There were also many groundwater streams and I wanted to point them out to my kids.  Unfortunately, we were in the middle of our group, and therefore had to keep moving so that everyone could catch up.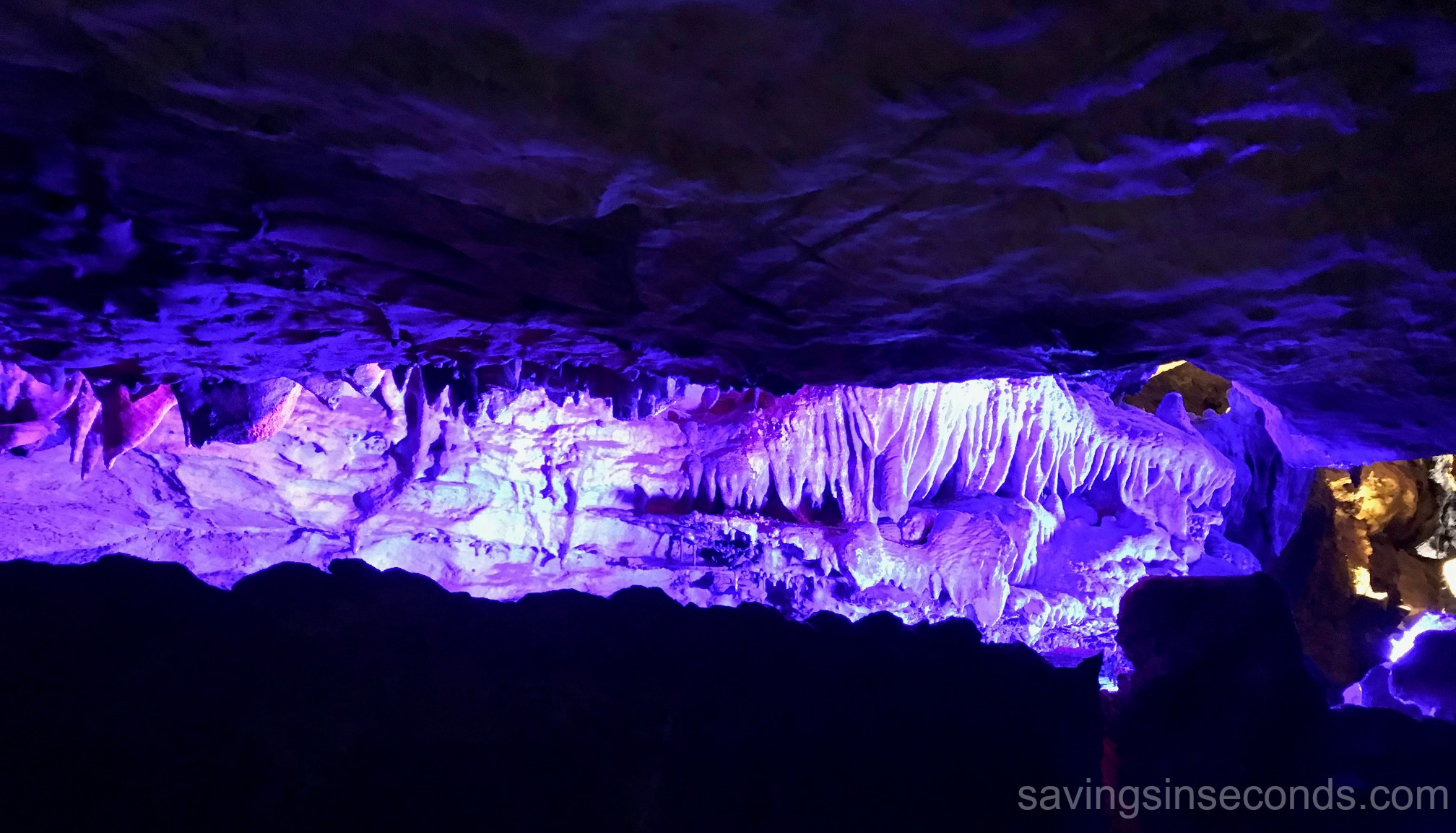 During one point in the tour, both going into the Falls and returning to the elevator, when we passed another group.  Since there wasn't another path, we needed to press against the cave wall to allow the other group to slip by.  That was slightly awkward, but the guide made it fun.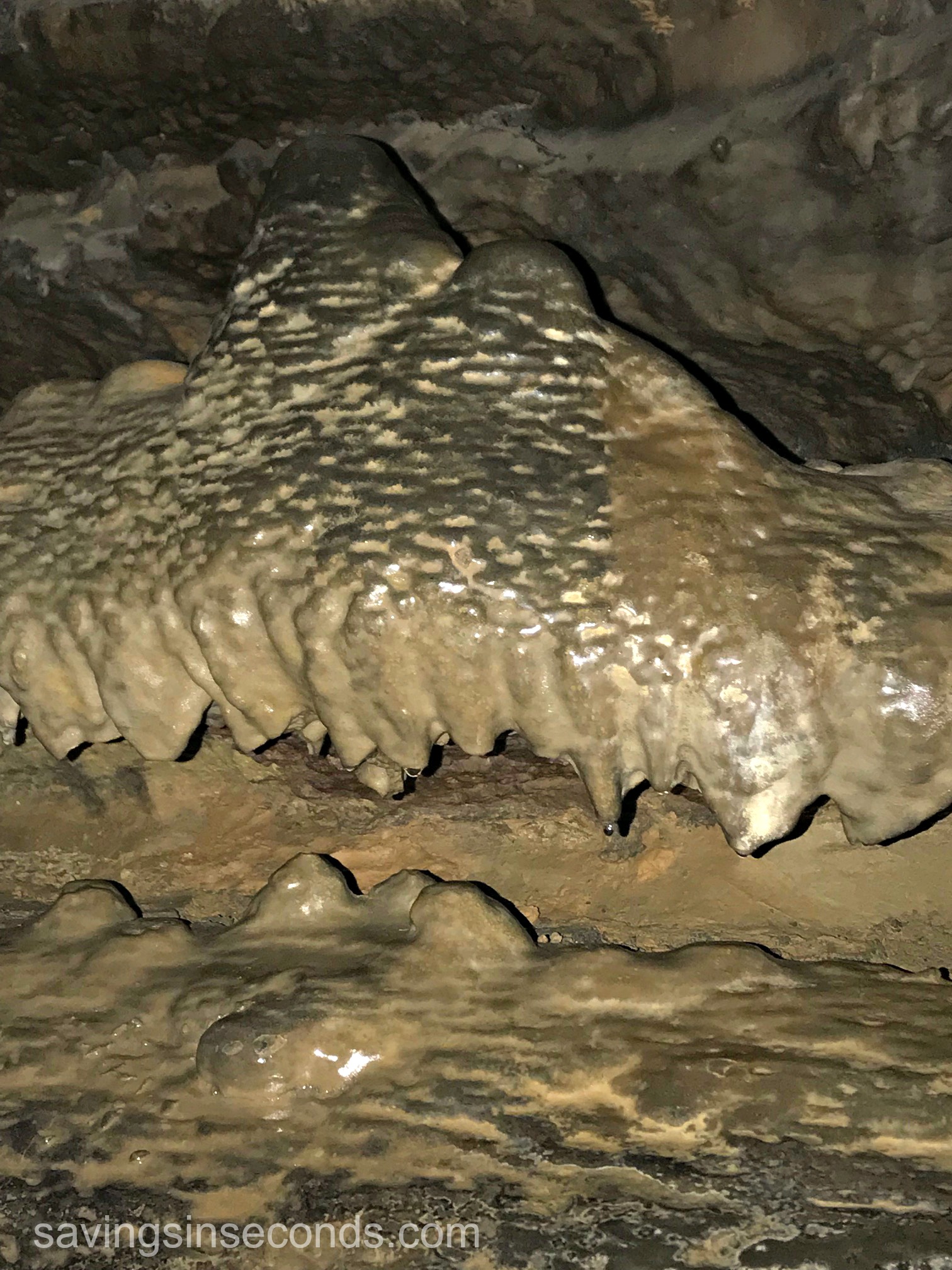 Of course, the most exciting part of the Ruby Falls tour was the spectacular waterfall at the end.  It's truly awe-inspiring!  Everyone wanted to stand in front of it for…well, forever.  We were encouraged to take a look, snap a photo, and move aside for others to enjoy.  However, you know how things like that go. Many people stood there for the entire time.  We enjoyed the falls from afar so that we didn't have to fight the crowd. Ruby Falls makes this a beautiful moment with a light show and music.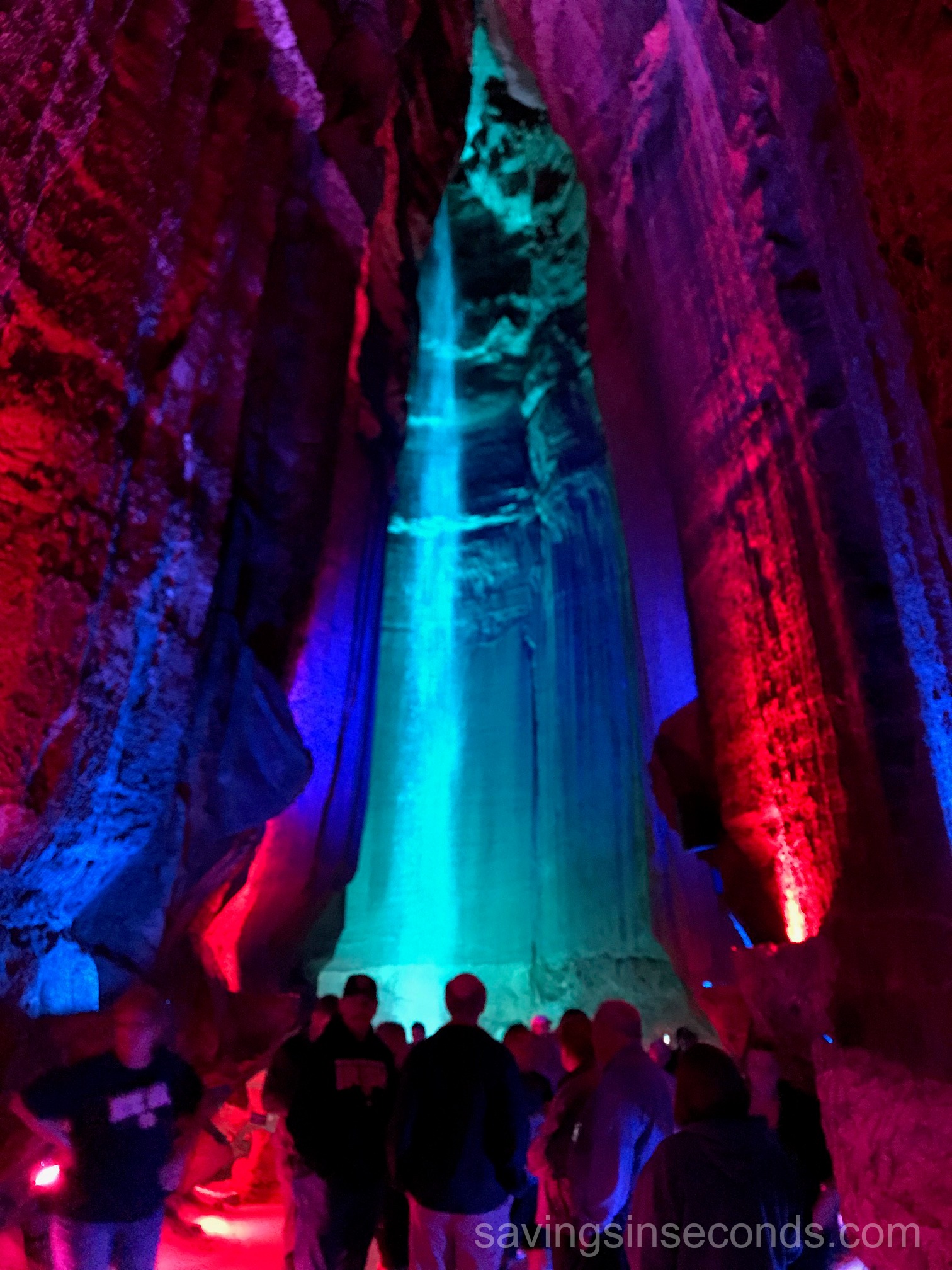 I'm so grateful that we got to visit Ruby Falls.  It was an unusual attraction that helped my children appreciate the wonder of God's creativity.
Have you taken a cave tour before? 
Thanks to Ruby Falls for allowing us to visit.
---