Disclosure: I am being compensated by Macaroni Grill for this post. The content and opinions are 100% mine.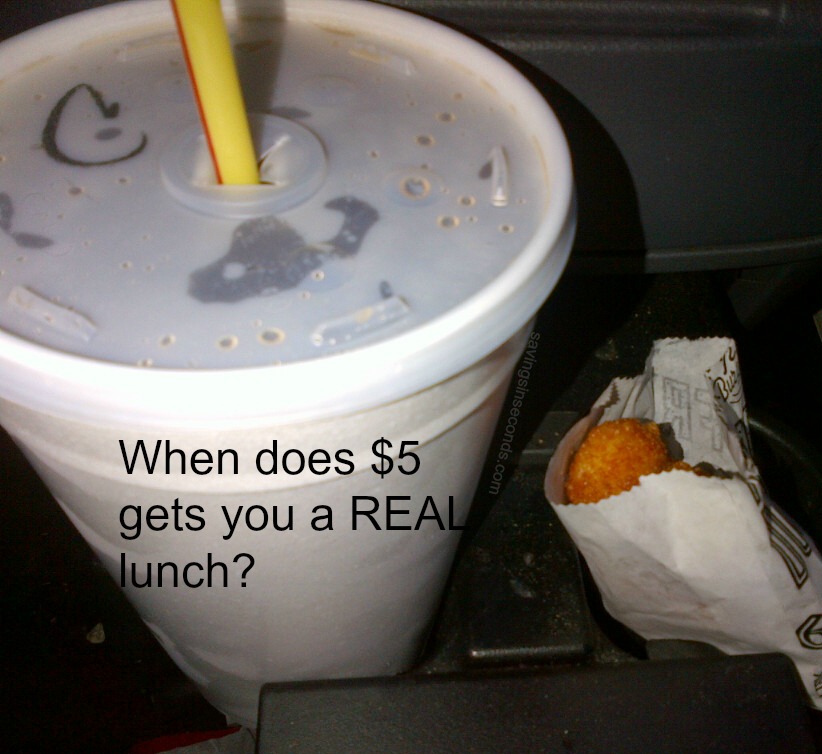 Going out for lunch is a rare treat during the school year. I spend my daylight hours with over 100 sixth graders. While it's a rewarding career and I love going to work each day, having some time with grown-ups would be a welcome change now and then. Teachers are notorious for multi-tasking. Getting lessons ready, grades recorded, and emails answered during one planning time takes some serious time-management skills. There are times when lunch just can't be squeezed in. During a busy work day when it's hard to find time to drink my hot tea, the thought of going out to lunch seems too daunting a task. Would it be possible to return to my classroom in time for the next round of students?  Then we have the whole issue of spending a small fortune on a lunch.  I'm so thrilled when there's a restaurant that not only understands my need for speed, but also saves me some money at the same time!  Romano's Kitchen Counter provides a speedy lunch (under 7 minutes!) plus a major deal.  Readers, you can get 2 lunches for just $10 when you use this printable coupon through January 31, 2015!      Click here to print your Romano's Kitchen Counter coupon!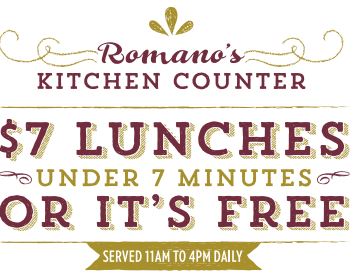 Sharing is caring, people.  Don't keep this deal to yourself. Since 2 diners are required for this deal, how about taking your sister out to try some new RKC menu items?    Catch up with an old friend, or strike up a new friendship over lunch.  Stop in for a quick bite at Romano's Kitchen Counter during your holiday shopping spree.  With your food arriving in just 7 minutes, you're sure to catch all of the best deals, and you'll have some extra money to spend!
Now, my other big hangup on restaurant lunches seems to happen during road trips.  For me, the journey is almost as important as the destination. I love to enjoy the trip, not race through the highway trying to get to our hotel.  My husband is very reluctant to slow down long enough to drive past a fast food window.  Next time we're traveling, I'm going to scout out a Romano's Kitchen Counter and convince him that we can eat a great meal in the same amount of time it would take to choke down a greasy pseudo-burger!
When does Romano's Kitchen Counter sound good to you?