When my daughter was very young, she came into the living room when I was watching TV.  I rarely watch television by myself, so I guess it caught her by surprise.  She saw that I was watching the news and asked, "Are you pretending to be a daddy?"  HA!  In one of my favorite commercials, a dad sits with his daughter at a diner.  She asks one random question after another, until she finally stumps him with, "Where do babies come from?"  It makes me smile because that's just how kids are.  They ask questions to help develop their understanding of the world.  NCircle Entertainment sent us a review copy of the new show Mily Miss Questions. Opinions shared are mine.  I watched it with the kids to see what Mily (pronounced "Milly") would come up with!
Mily's questions come from situations she encounters and she seeks advice from a variety of sources.  For example, when she isn't chosen to compete on the swim team, she wonders if she should continue swimming.  In another episode, she wonders if being in love is something to be embarrassed about. Gender roles are discussed, too. The questions are valid and natural for children to ask, and (for the most part) her older brother, parents, and friends guide her in a positive direction.  Some of the children pipe up with strong responses, and each character has a particular personality that tends to define how they'll answer.
The show is definitely geared toward an older audience.  Abstract vocabulary concepts such as "intimacy," "fate," and "tradition" are introduced in a vague but contextually appropriate way.  Many situations aren't relevant for pre-school aged children, so it wouldn't make sense to them.  I appreciated that NCircle includes a pamphlet inside the DVD case so that viewers can find other shows that are age-appropriate for their kids.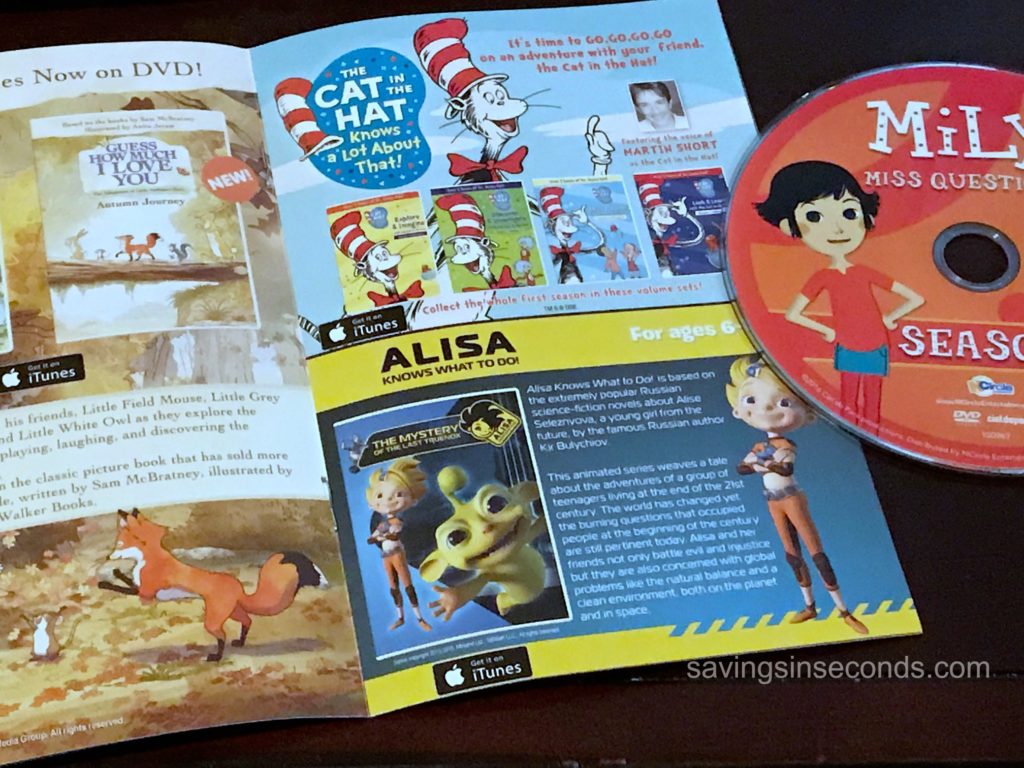 Though I liked Mily Miss Questions as a whole, some of the explanations she received surprised me.  The first red flag came in episode 1 when Mily asks where she was "before Mommy's tummy."  Her neighbor, who lived in India, suggests the idea of reincarnation; Mily later surmises that her dog might experience a next-life.  I thought it was an odd theory to present in a child's video. In another episode, the Titans are presented almost as a historical fact, rather than a myth. There are several other religious viewpoints mentioned, such as dietary restrictions set by Christians and Tibetan people.  My daughter (age 13) noticed that the character's lips were not in sync with the dialogue, so I looked it up. Apparently this show originated in France, so maybe these are different cultural overtones that I didn't pick up on.  I'm not opposed to my children learning about these issues; however, my readers should be aware that these topics are brought up in the videos. The content is not presented with a Christian worldview perspective.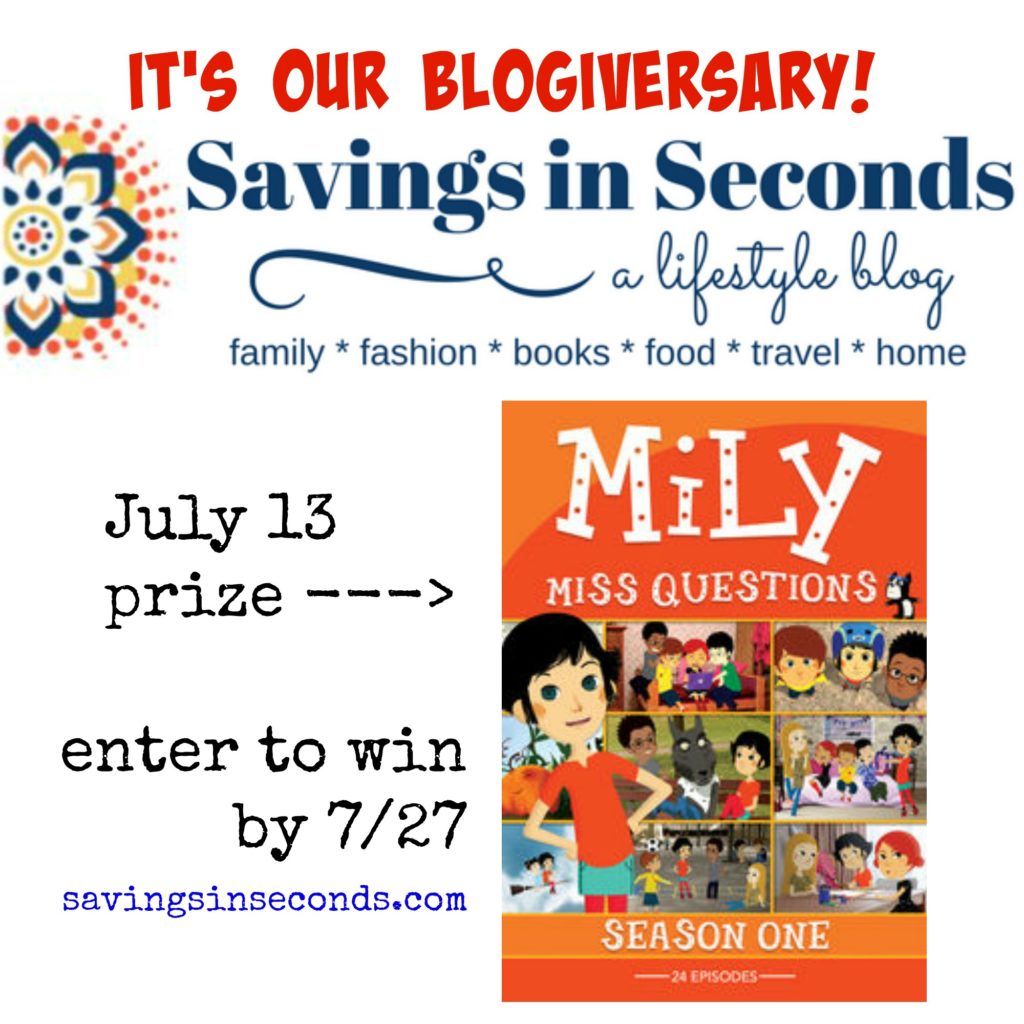 One lucky reader will receive the Mily Miss Questions season 1 DVD.  The giveaway is open to US readers ages 18+. Void where prohibited by law. Enter on the form below. Good luck!
Thanks to NCircle for providing us with this DVD.