We recently moved to a new home that is located out along a tree-lined road. The cars driving by tend to blow dust into our yard, which shows on the wood floors. Since we're heading into fall, the pets have been adding their own share of dust from their dander. Here's what we do to make things a little easier around our acting-up allergies!
1. Use a steam mop.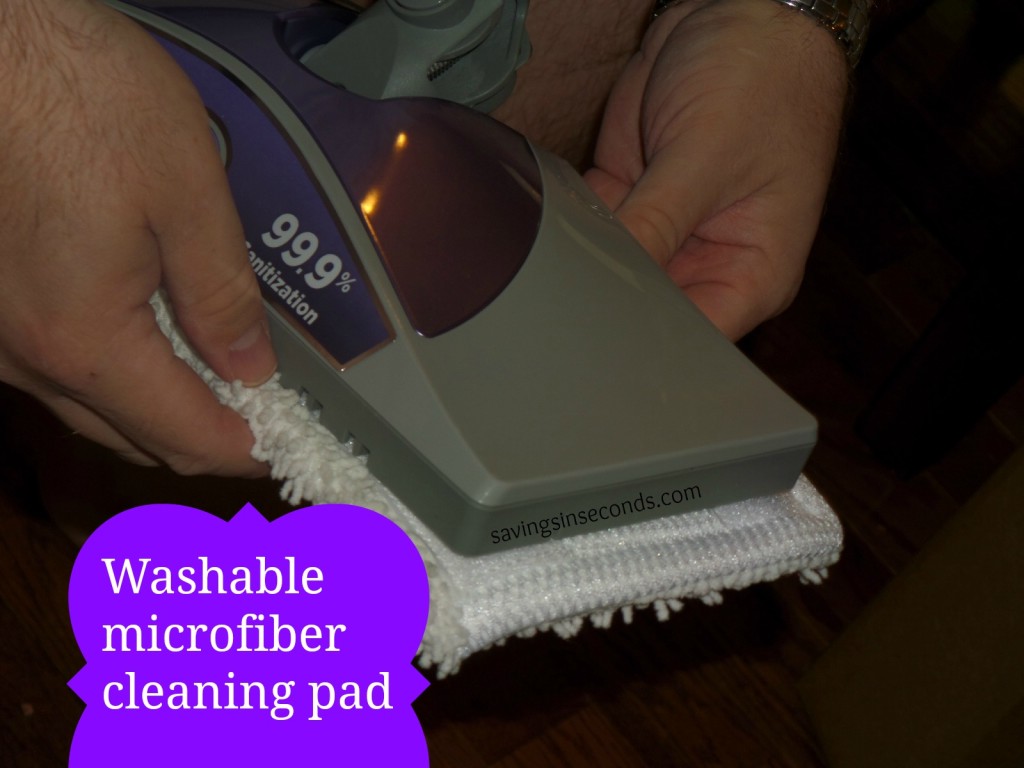 Since this mop uses the power of steam from distilled water, no chemicals are necessary for a high-quality clean. It sanitizes up to 99.9% of the germs and leaves behind a beautiful shine. The microfiber cloth is great for collecting dust, and is machine washable.
2. We received Anti-Allergen pet shampoo to review and gave it a try.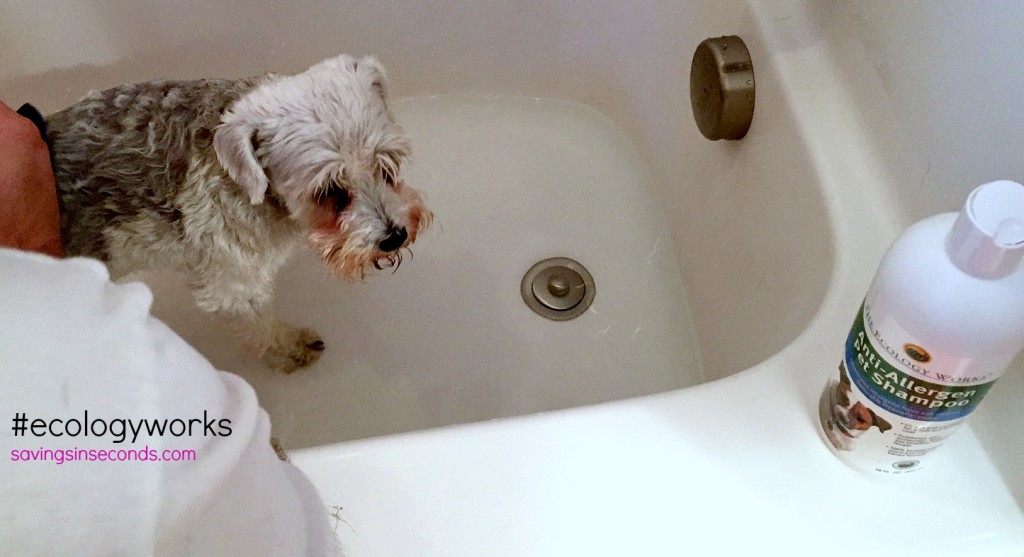 It is gentle on my dog's sensitive skin, and provides a good clean. Our little sweetpea develops an itchy coat around the fall, and I never realized that it could be due to dust mites. The shampoo does not have a detectable scent, yet somehow overcomes doggy odor quite well. Best of all, it neutralizes allergens in pet dander. I'm considering giving my cat a good dunk in it, too! As an added bonus, it helps to protect animals from fleas and ticks as well.   I was surprised that the formula didn't get sudsy at all. It contains organic neem tree extract and is 100% biodegradable.
3. Take off shoes upon walking into the house. Having a Japanese mom means that it's an automatic reflex for me to take off my shoes when I come home. I've trained my kids to do the same. Taking off our shoes at the door limits the allergy-causing dirt that tracks through our house. It also helps to keep us organized so that we don't have a scavenger hunt for shoes in the morning. Keep a shoe organizer right by the front door to encourage your family and guests to take off their shoes and stay a while.
What are your tips for avoiding problems with allergies in the fall?