Disclosure: Lucky me!  prAna sent me a jacket to enjoy. Opinions shared are mine.
It snowed last weekend!  A glorious 4 inches of snow fell on our small town, which was the perfect amount for enjoying without being snowed in.  Though some of the snow has melted, the temperatures have been so cold that most of the melted snow turned to ice today.  I'm not a fan of bulky coats (no puffers for me, thank you very much) so I was grateful to have my prAna Rockaway Jacket to keep me snuggly warm.  When my kids wanted me to stay outside and watch them play, I was cozy as could be despite this jacket's lightweight appearance.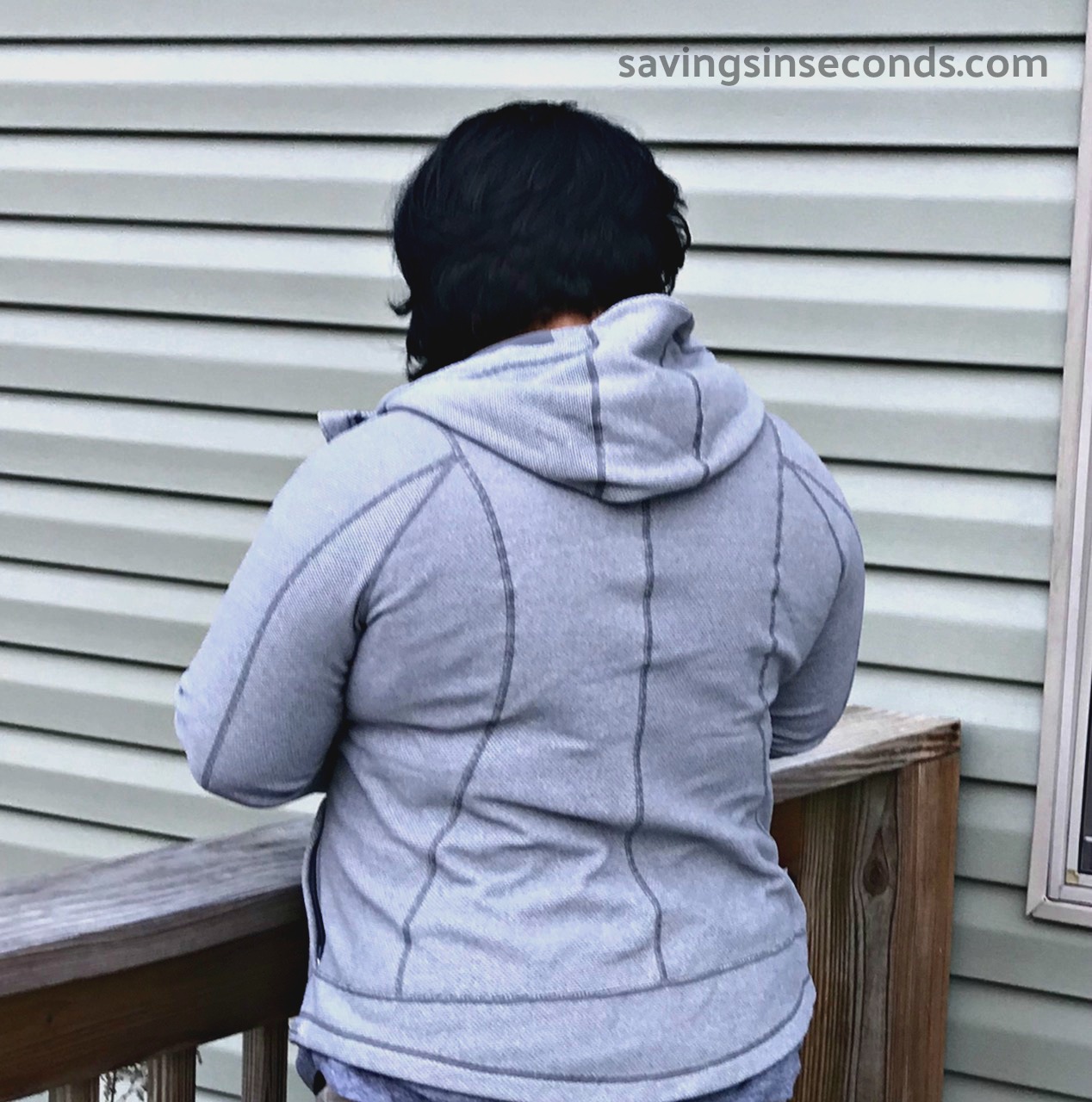 I've often admired prAna clothing items at our favorite outfitters' store.  The quality of fabrics and styles are always top-notch.  The company is dedicated to thoughtful manufacturing processes including Fair Trade, recycled clothing, and sustainable practices.  I'm fascinated by the traceability efforts prAna strives for!  It makes me feel like I'm doing a good thing by wearing their clothing. prAna products are special, and you can see it in every detail.  From the stitching to the garment versatility, this fleece hoodie is now a regular in my wardrobe rotation.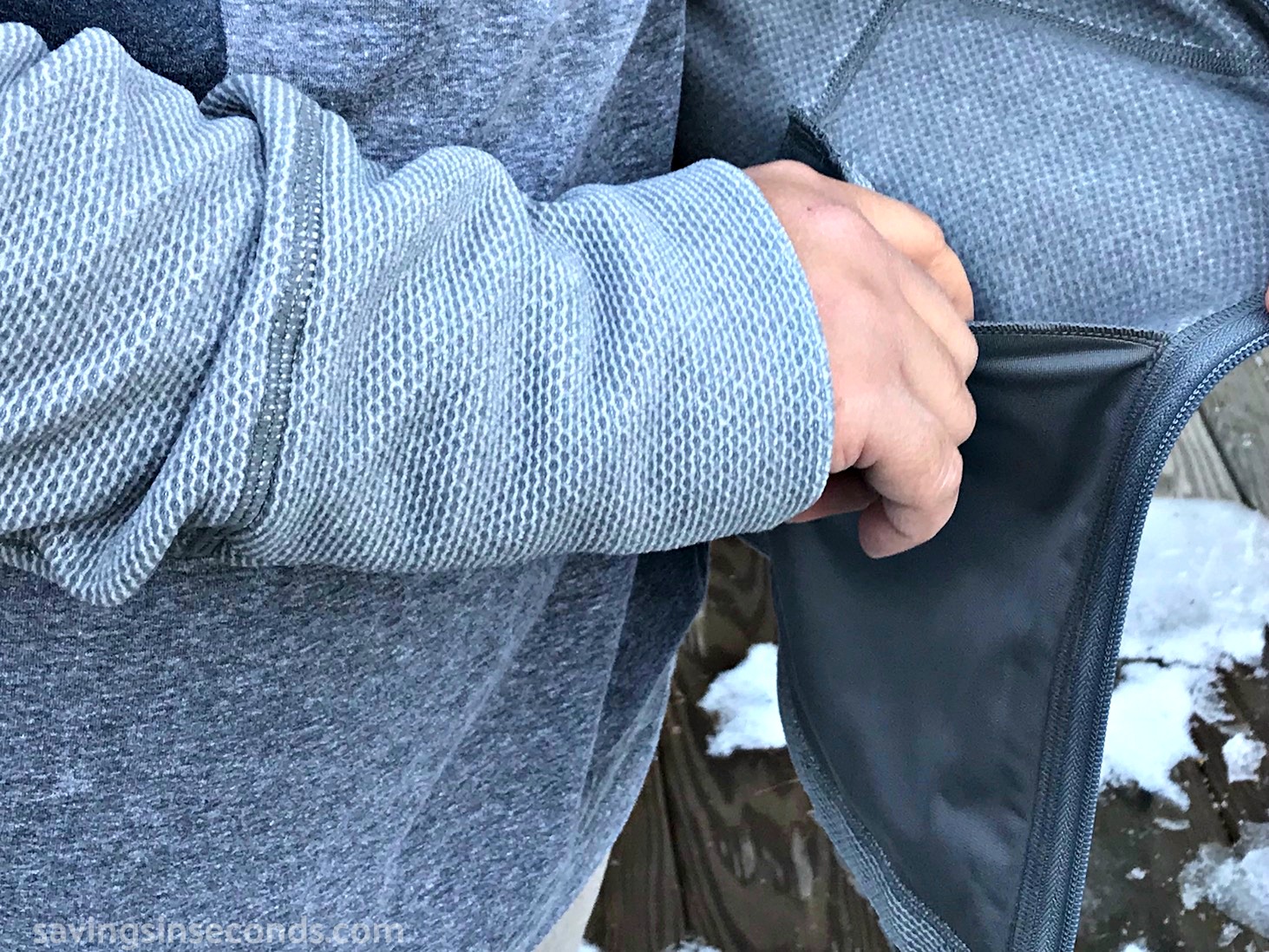 Now that my kids are a little older, it's so liberating to travel hands-free.  I can leave the extra clothes and snacks in the car.  No need to carry anything but the essentials.  The Rockaway Jacket has a generous pocket built into the inner fleece; it can easily hold my phone and car keys.  Also, notice the self cuff sleeves.  These can be rolled up or down, depending on your preference.   I like to wear them a little longer so that I can avoid wearing gloves.  The fleece texture of this hoodie makes it lightweight. It's fitted without feeling bulky.  It always gets compliments when I wear it!  My teen niece runs cross country for her school.  This would be a great jacket for her to wear to stay warm on her runs without feeling weighed down.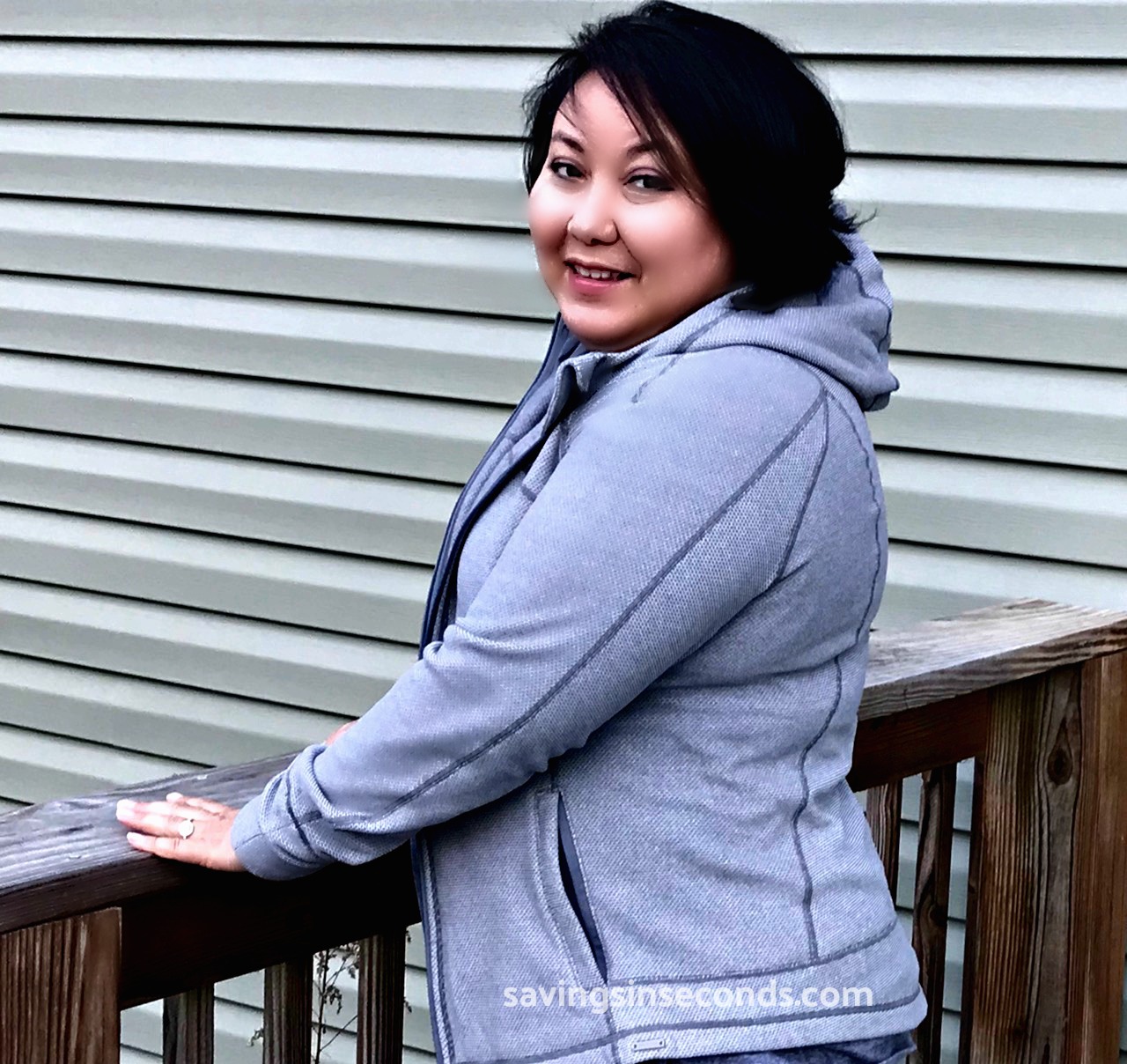 Let's talk about sizing.  I'm 5'2 and typically wear size XL or 14.  This jacket is size XL and fits rather snug.  I guess I'm on the larger side of XL, therefore it's not baggy.  The extra stitching details gives it a more flattering look, and the fabric has a great deal of give without feeling "stretchy."  My arms are typically the area that I find to be too snug (thanks, Mom, for those genes); happily, the Rockaway gives me enough room to feel like I can move.
Make it a #giftedprAna year — use code  CMTH17 for 15% off your purchase!  What's your favorite prAna gift guide item?
Thanks to prAna for providing me with a sample.