Disclosure: I received product samples for review. Opinions shared are mine.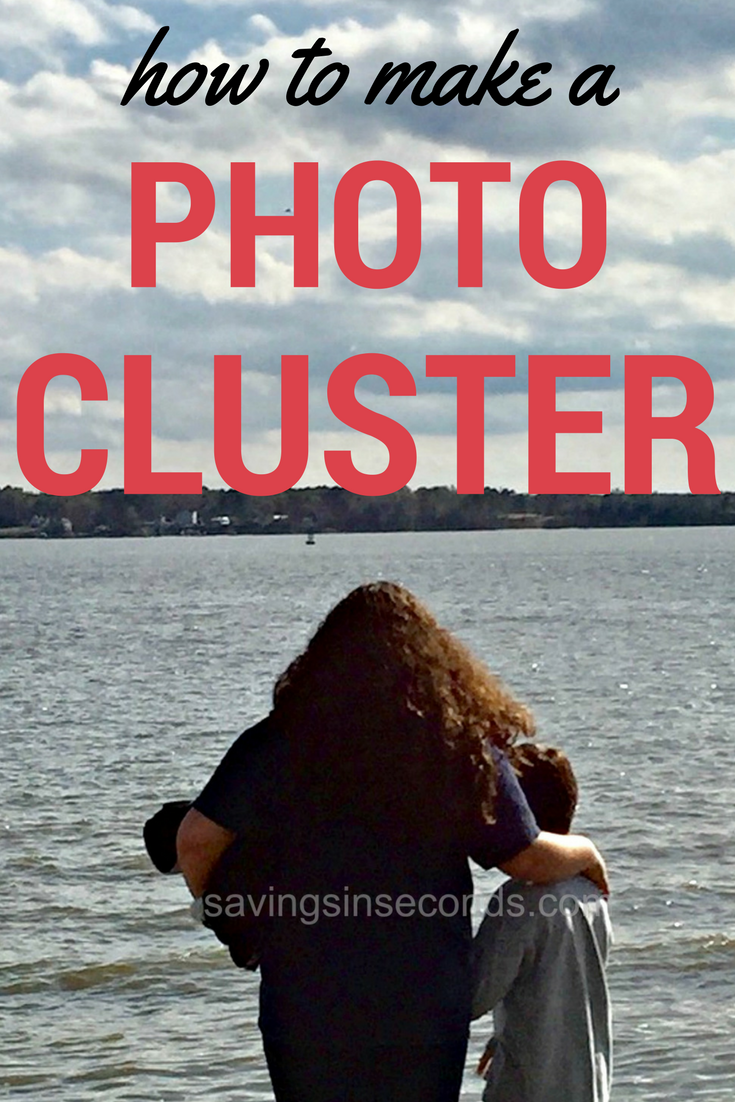 One of my favorite things about visiting other people's homes is getting to see how they decorate.  I love how each person displays a unique style.  For so long, I neglected to do anything with the photos on my phone.  It's time to do something about it!  When Dave, the owner of Foamcoreprint.com, reached out to me about reviewing their products, it was the perfect time to try something new.  Photo collages have always appealed to me, but I wanted something more cohesive for this project.  I asked Dave to help me come up with something really special using this image: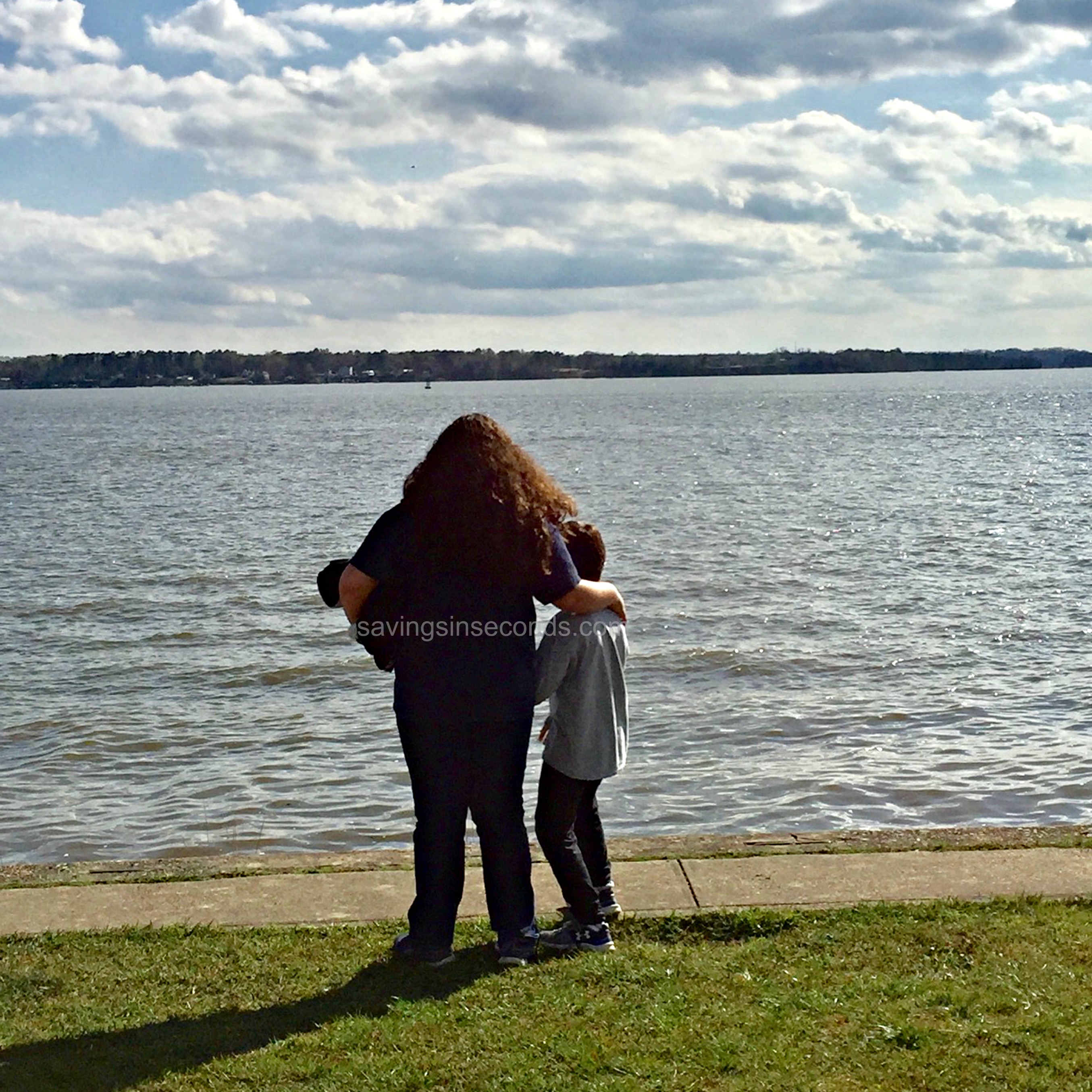 This was a rare, peaceful moment during our family's Williamsburg, VA trip. Both kids had the flu while we were there, so this serene scene of sibling bliss on the banks of Jamestown was especially precious!  I needed to catch the moment before it blew away in the breeze.
I wasn't sure where to start with the photo cluster project, so I asked Dave for help. He explained that foam board's high gloss finish really makes a photo stand out, but the product must be lightly handled to avoid bends and dents.  My children specialize in bends and dents, so we opted for Gator board instead!  Gator board has a matte finish that can stand up to a bit more abuse.  I'm wondering if my whole house can be redone in Gator board?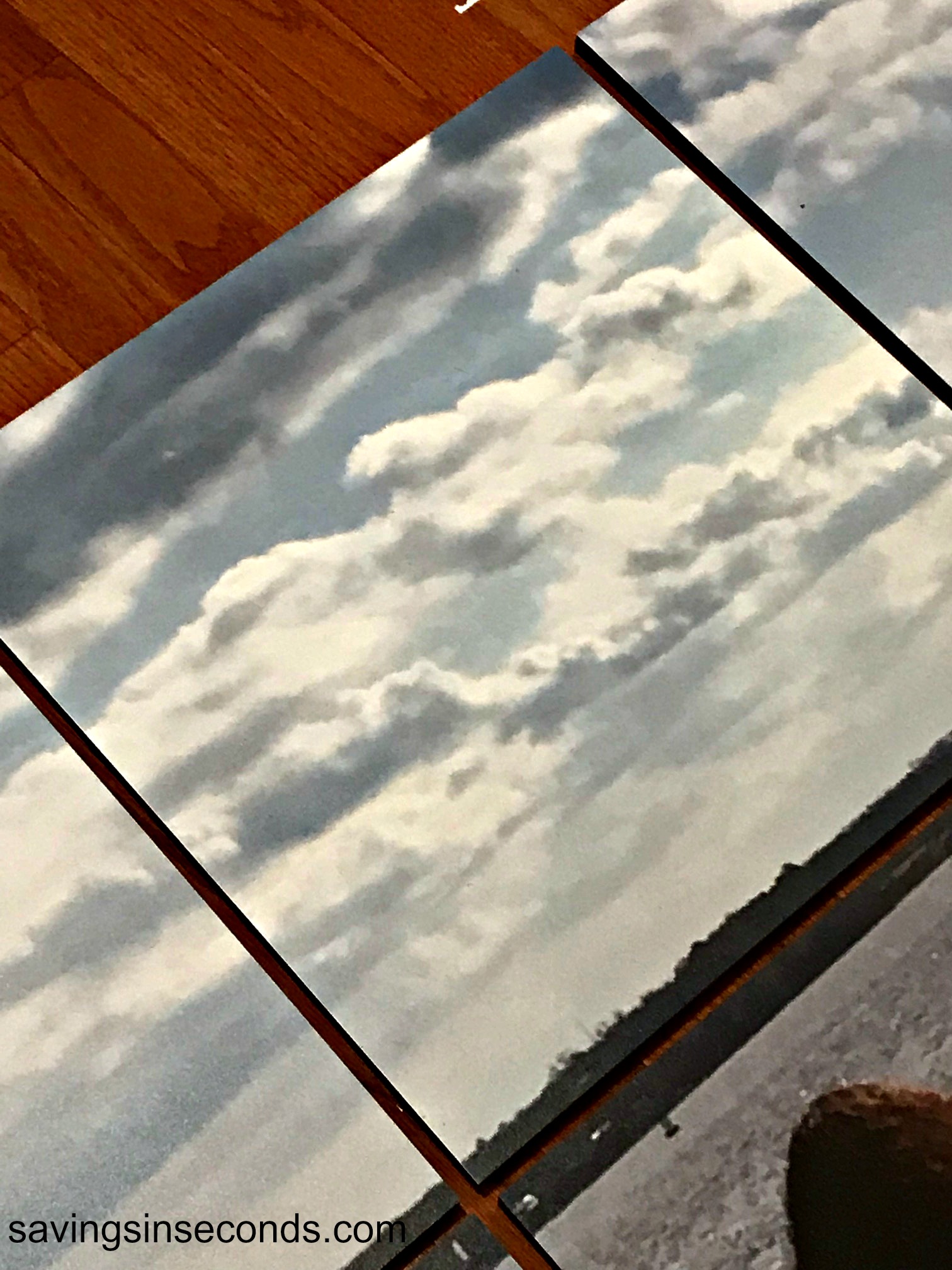 Dave's expertise was invaluable during the project creation. I wanted to keep the children in the center of the photo so that the middle print would have only the kids, then the rest of the images would be the scenery. When I described my vision for the project, he understood right away.  He checked my photo for resolution to make sure it would turn out crisp and clear.  He enlarged this photo from its original state to a 48×48 square.  After dividing the photo into 9 equal squares, he sent me the image to preview. On my end, it was nothing more than uploading a photo. Foamcoreprint.com did all the work!
You should know that the finished photo cluster took my breath away.  It was exactly what I'd hoped for. The kids were in the center of the image, which made a striking centerpiece, but the rest of the photo was just as vivid. The clouds were fluffy and almost tangible against the crisp blue sky. Individual waves seem to ripple in the water. It's just a beautiful piece of art. I can't wait to hang it up!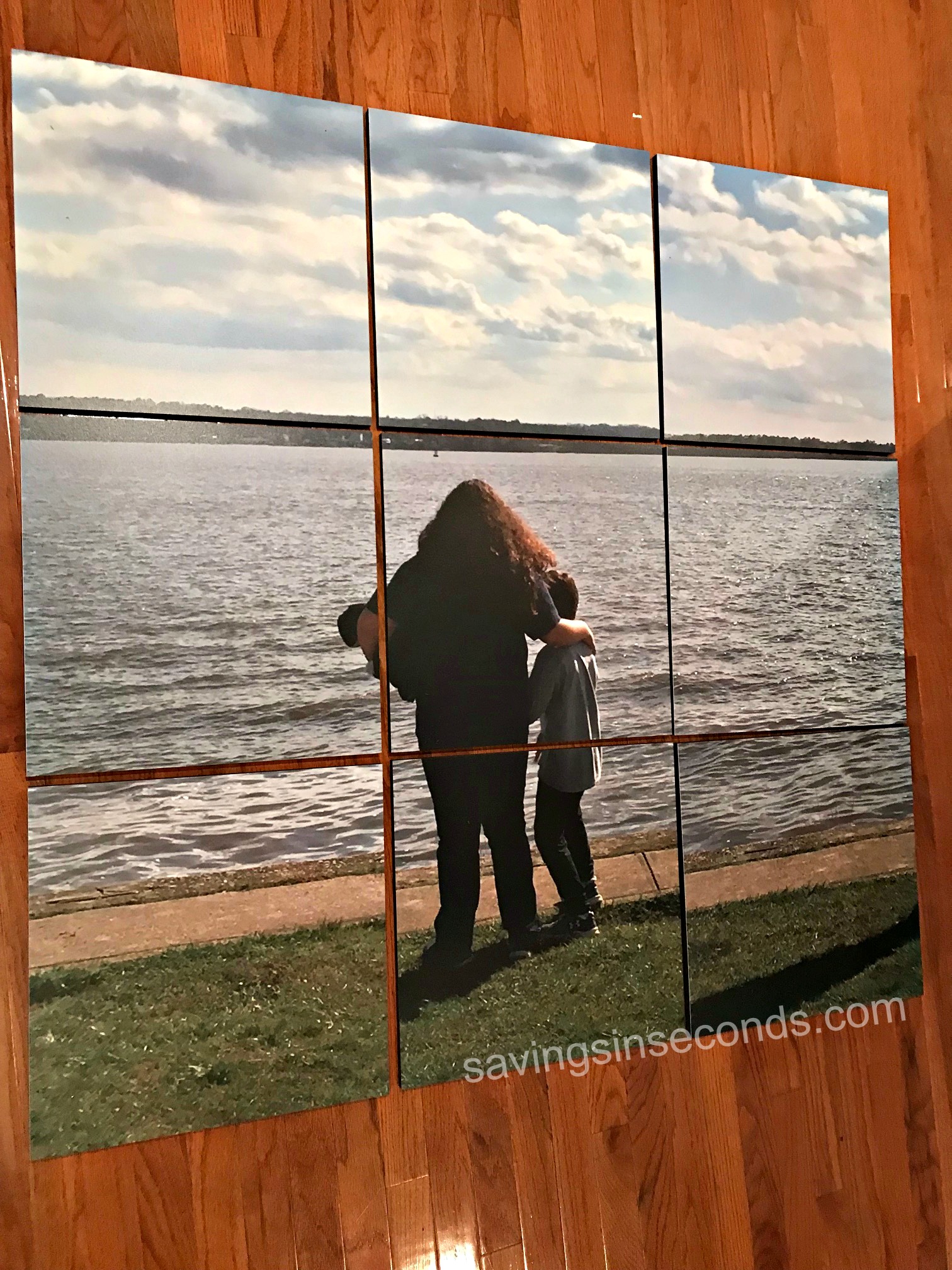 My husband insisted that the photo couldn't simply be placed on the wall. He wants to mount it on some type of board and frame it out (the works).  That will probably take place over Christmas, but I  just couldn't wait any longer to show you the amazing finished product.  Gator board was the perfect medium for the prints. They are sturdy and lovely!  I love how vivid the colors are. The images look so realistic; I can almost reach my hand out to touch the James River!
The customer service at Foamcoreprint.com was unsurpassed.  I was so impressed with the quick response from Dave, and the final high-quality product.  This is a company I'd order from again and again!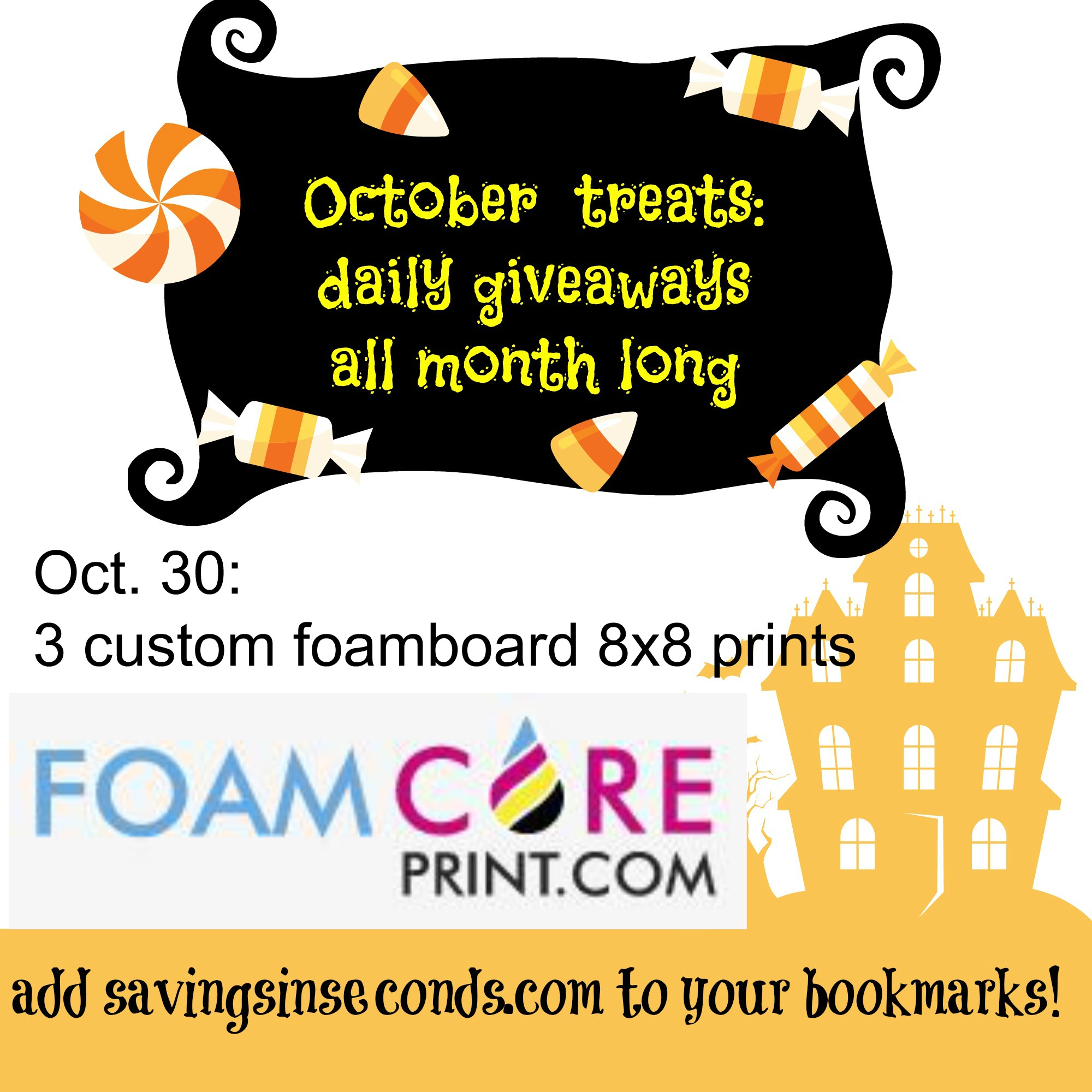 Foamcoreprint.com graciously offered to gift one lucky reader with (3) custom 8×8 foam prints.  The giveaway is open to US readers ages 18+. Void where prohibited by law.  Good luck!
Thanks to Foamcoreprint.com for sending us this amazing photo cluster.